So you are not in a great shape, you have no time, other priorities or simply no cash right now, but still would love to travel?
And like me, you are a travel addict?
Well, don't get depressed!
Even if you think you can't travel, be creative. There is always a way!
It might not be the sort of travel like sipping a cocktail at the pool of a 5 star hotel, I get that.
But there is still a way my dear, don't quit just yet…
Watch your pictures
So when we are travelling, instead of simply enjoying the moment, we usually spend a great deal of our time taking photos, selfies, then post them on Facebook, Instagram and so on. But have we actually watched those pics again?
Guilty: No, not really…
It's great to share your experience with others, but be a little selfish too! Enjoy it again yourself.
When I watch my photos or videos, I suddenly remember all those moments. I smile. I laugh. I am amazed. I get emotional. I feel like I am back in Brazil, Madagascar, Bali… or wherever I had the opportunity to travel in the past!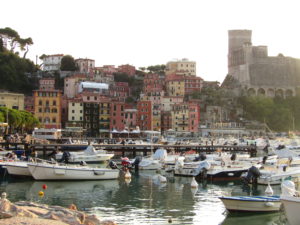 Take a cookbook
Yes, cooking is a great way to remember the flavours of your holidays.
Greek food was my last… Oh how delicious it was!
Well, my tip is, when you love an ingredient, like certain spices or a typical oil, get yourself that present when you are on that trip. It's so much better than a useless souvenir!
And use it to cook your favourite dish, and travel with your senses!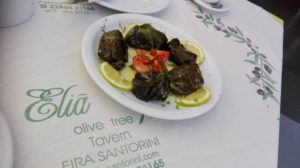 Go to a nice restaurant
Not everybody enjoys cooking so another option is going to the restaurant.
No need to be rich. Some great apps can get you great deals.
If you want to save money, it is better to go during lunch time. You get better prices than dinners and week-ends. Many restaurants offer set lunch menus at a very good price.
Recently, I missed the delicious Japanese food and I am not good at cooking this type of food. So I went to Udon for lunch next door. Oh my… It was absolutely delicious and cheap!
Plus for once, we had great service!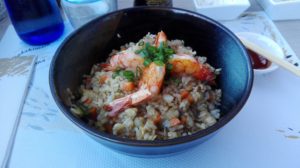 Meet the tourists
In Barcelona, we have lots of tourists from all over the world.
If you live in such a city, take advantage to meet them! Be nice to them, help them find their way like the Japanese helped us countless times find ours!
Chat around a drink if you are in the same bar!
Instead of complaining about the tourists, meet them!
They will impress you with their stories. They will be happy like you are when you are travelling, and happiness is contagious. So chances are, you will feel happy too!
And who knows, you might become friends on Facebook and visit them one day!
Watch travel programs
I love doing that on Sunday mornings. There is a program called Españoles en el Mundo.
They show the life of Spanish immigrants all around the world. So inspiring!
This is how I discovered Salvador de Bahia in Brazil and decided to go there one day.
It can give you ideas!
There are plenty of channels who are dedicated to Travel. Sit back, relax, and enjoy the show!
Go to the library
You will find lots of resources for you to get inspired.
Most of libraries do have a travel section, where you can check rough guides out.
They also have a magazine section where you can sit and read about your favourite destinations.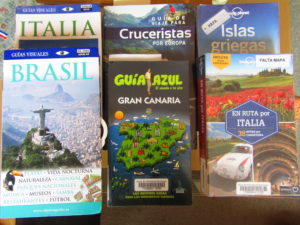 Write about your adventures
When I write about my trips on my blog, it makes me go back in time to those moments there. I want to give some details so I go back in my memories and think of all the great moments and all the anecdotes I can think of… And I feel like I am travelling again!
If you don't like writing, you can share a great photo on your favourite social media and write a short message, that also does the good-feeling-trick!
Follow your friends
Instead of being jealous when your colleagues or friends are going on holidays, ask them to send you a postcard, photos on Whatsapp, etc. Keep in touch. Just the fact of sharing their experience with you will make you travel in a different way. And will inspire you to go places! Who knows, you may be able to go there one day too!
Become a member of a loyalty program
They will send you promotions and ideas.
Eventually you may come across a super offer. Like the ones you find during Black Friday or Cyber Monday. And for accommodation there are always cheap ways to travel in hostels, bed and breakfasts, or even couch-surfing!
That's thanks to a promotion like that via my Flying blue membership that I got to go to Japan for less than  400eur return flight including taxes. And as I had a Japanese friend I accommodated in my house several times, she invited me to stay at hers too!
Ask for help
I could not walk at all, but my husband decided that I would still enjoy our holidays planned months ago instead of cancelling.
So he asked for a wheelchair and he pushed me around, so that I can still enjoy a little!
I could not be more grateful.
Ask your airline, they can arrange a wheelchair if you are unwell or injured but still would be able to travel.
Sometimes you need to accept your limitations and just do what it takes to get the help needed, and be able to do what you want!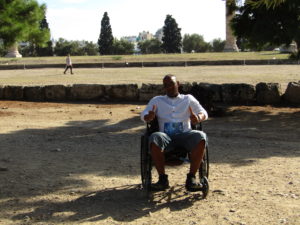 Travel local
Sometimes you don't need to go far to travel.
You can go to a nice village next to your city which has beautiful architecture or landscapes.
In Barcelona we have so many places to go to. Sant Pol de Mar, Sitges, Tarragona, Girona…
Take a train, a bus, a bike, or rent a car. Or go with friends on a Sunday excursion.
You can also register yourself to websites like Meet up and find a group who enjoys excursions and travel.
Have you noticed?  When you live somewhere, you usually know less about your place than tourists do! I hear that all the time when I travel and talk to locals!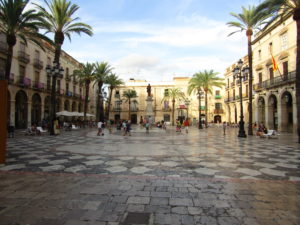 Learn the language
So your dream is to go to South America one day but you don't speak Spanish?
Take a Spanish class!
I am not talking about a free class like the ones you can get from an app. I am talking about a real class in a real classroom with a real teacher or with a native who knows about the culture, the food, and much more apart from just the language.
It goes beyond learning the language, and is so interesting and so much fun, that you feel like you are a little bit there already!
Plus, the day you will have the possibility to go, locals will really appreciate you made the effort and took the time to really learn about their culture.
Go to  an Irish pub
I lived in Ireland for so many years… I loved the place! Why? – Mainly for its great atmosphere!
First of all, you won't have any problem finding an Irish pub, they are everywhere!
I cannot remember a place I visited where there was not one!
I don't drink but I take my favourite refreshment: Cranberry juice!
You can also get great beer and what's used to be my favourite: cider!
If you are lucky you might enjoy a live concert, like we did when we were in Copenhagen!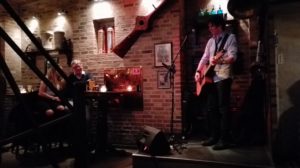 Enjoy the music
I mentioned earlier that you could bring some more meaningful souvenirs and one that I particularly like to bring back home is the music of the country that I have visited.
When we went to South Africa, we enjoyed the local music so much that we ended up bringing several CDs home. Every time I play them I am travelling back in time to the beautiful landscapes of Mpumalanga.
I also remember when we went to Cancun, we left the tourist area and went to the Mexican side to see a live band play. The show was simply amazing. People stood up as soon as the music started and danced, which I was not used to in my home country.
They played a lot of salsa music and one song I really love from Celia Cruz: La vida es un carnaval. Now every time I hear this song, I am going back in time to that very special moment!
I was living in Ireland at that time and I was missing the Caribbean climate sometimes… But we found a great venue every Tuesday night where we could take salsa classes during the first hour, and then enjoy the live music till late. When I was dancing, I didn't remember I was in one of the wettest and chilliest countries of Europe. The band was from Guatemala, and it was definitely a great way to escape without having to pack my bags.
Get a job where you need to travel
Sometimes you may have to travel for work.
If you do, you know how it is: not exactly the kind of trip like the ones we have while on holidays…
You do not get to visit anything. Apart from the airport, the shuttle buses, the meeting rooms and if you are lucky some nice restaurants…
If you get lots of meetings you just run, run, run!
But maybe you can take one day of your personal holiday allowance to extend your trip and take advantage that your ticket has been paid to visit the place!
Visit your friends and family
The  best way to travel in my opinion.
Your friends and family know much more about the place they live than a rough guide would. Or maybe they don't, but at least it will be off the beaten track.
We want to be surrounded by the people we love, and it does not matter where they live. Just the fact to be with them and you will have fun.
I have friends and family all over the world and I miss them so much!
And when I visit them I try to combine it with a little sightseeing.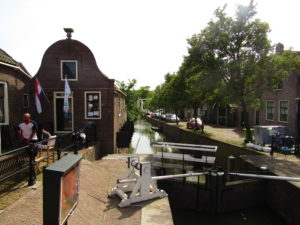 So that was a few ideas for you to still travel in some way, and I probably didn't think of everything yet!
So keep the sparkle, be positive, whatever the reason you cannot travel, you may be able to travel for real again in the future. If that's what you really want, you will make it happen!
Any other ideas, feel free to share in the comments below!
Tags:
travel