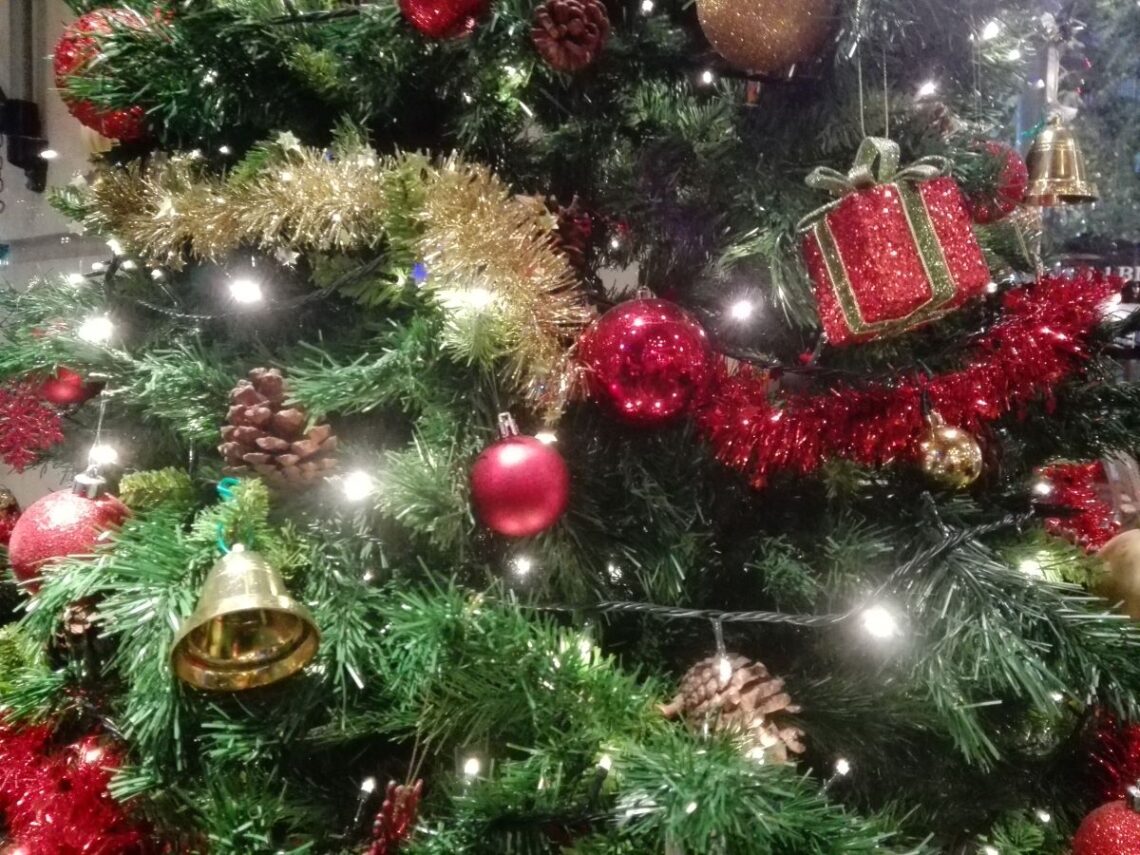 All you need to know to get eco-friendly Christmas gifts
Worldtravelable has been featured by the French expat e-newspaper Le Petit Journal to give our best eco-friendly gifts ideas for Christmas.
If you don't speak French we have made a translation for you in English.
Christmas is around the corner and if you want to buy eco-friendly gifts, we have gathered a few ideas for you and some pointers on where to find them in Barcelona.
What you need to know before buying your presents
Eco-friendly shopping does not mean that what you buy has no impact on the environment.
Here are some basic concepts that will help you make a more informed decision.
A couple of eco-friendly awareness nuggets:
1. Sustainability
To be eco-friendly is foremost to be sustainable, meaning avoiding waste: make sure that what you buy will be used by the person receiving the present
2. Ethics
When we want to be eco-friendly we also need to think about the way our presents have been produced, the working conditions of those that made them and obviously the environmental impact.
We prefer to buy presents coming from fair trade as it ticks all the boxes.
3. Recycling
Give things a second life: That is the goal of circular economy.
These are effective ways to encourage and support eco-friendly gifts.
4. Dematerialize
It's not just the price that matters. Giving is an act of love, and you don't have to buy anything. You can even design a gift yourself if you feel able to (and inspired!).
5. Think local
What causes the most impact on the environment has to do with anything that burns fossil fuels. Therefore the transport of goods has a significant impact. Buying from online 'monsters' is therefore counterproductive. Indeed their predatory model is based on transporting products from the other side of the world as well as stocking them in huge warehouses, replacing nature with concrete.
This is why it is best to shop in small neighborhood boutiques, local Christmas markets, or even local online platforms as an alternative that supports the local distribution network.
6. The importance of materials
Avoid plastic and its derivatives: it is really the worst of all in ecological terms, a material that causes a lot of environmental damage. Even when wrapping your gifts, remember to avoid any material that contains them.
Our eco-friendly gift ideas for children
Let's start with the children, after all Christmas is mostly for them, isn't it ?
Wooden toys and puzzles
There are many brands that are local and work with raw materials coming from sustainable sources. Fabre, for example, is the oldest bookstore in Barcelona but, unless you want to buy books in German (that's their specialty), Catalan or Spanish, you might be drawn to their wooden toys, most of which come from sustainable forests.
As for the paints used, they are either water-based or plant based. This store also works with local brands like Löndji, from Barcelona. Their puzzles are made from recycled cardboard.
With these two places alone, you'll have plenty of choice when it comes to finding eco-friendly gifts for children.
Eco-friendly gifts for adults
"Experiences" as a gift
When you want to be environmentally friendly, you have to think in terms of your carbon footprint. This is why many environmentalists are minimalists. So a good Christmas gift solution is to rely on "experiences".
A day out
Whether to a restaurant, a museum or an exhibition: it depends on the tastes and ages of the people receiving the gift, but this kind of experience supports local businesses.
For restaurants, aim for those that offer organic, local and seasonal products: I also wrote an article about the best healthy places to eat in Barcelona.
Care for the body: care for the mind
When we take care of our body, we also do our mind a lot of good! So why not offer well-being with a session in a beauty salon. Hairstyling, beauty treatments, massages… salons offer a whole a range of services to suit individual tastes. For it to be eco-friendly, you have to pay attention to the products used, or even better, look for the ISO 14001 label which guarantees the sustainability of their business.
A trip (close to home)
We now know the carbon footprint of plane journeys, so if we care about the environment, let's opt to stay close to home. The good thing is, there are plenty of options if you live in Catalonia like us. You don't have to go very far, even inside Barcelona! Labels like Biosphere make sure that the establishments are committed to the environment. On the Catalonia tourist office website you will find many options for ecological accommodation in the region.
Wine tasting
Catalonia offers a lot of possibilities, what with all the wine and cava produced here. For example, you can taste organic wines at the MAS COMTAL family bodega in Avinyonet del Penedès.

Cinema Experience
Cinemas like Yelmo, Renoir Florida Blanca, Verdi show movies in the original language. It is rare to find subscriptions, although Cinema Girona occasionally offers them.
So a present could be a ticket to see a film or even a membership card if you think they are likely to want to go regularly, which offers special discounts..
Gifts that reduce our environmental impact
Outdoor lunch pack: a water bottle + lunch box + cutlery: no more plastic waste when you leave home, whether to go to the gym, to the office or to take the kids to the park;
Bock'n'Roll or beeswax food wrappers: perfect for a sandwich or for wrapping leftover food and avoiding aluminum foil;
Bamboo mug;
Stainless steel straws;
A notebook in recycled paper;
A mesh bag for food purchases, for example the Bobbibag;
Natural beauty products: moisturizers, bamboo products such as razors or toothbrushes…
Where to find them: There are several zero-waste stores in Barcelona where you will find these kinds of gifts. Some examples among many others: Gota Natural in Clot, El Safareig in Gracia, and La Graneria in Poblenou.
For those who want to embark on this challenge, there are many books, like that of the French-American Bea Johnson, that explain how to make the transition to a plastic-free life!
Did you know that the ecological impact of digital technology is even greater than that of air transport?
This obviously includes a lot of things: pollution due to the extraction of rare earth and other metals for our electronic devices, the storage in data centres, the virtually non-existent recycling potential of electronic components. Not to mention the consequences for human health, a real disaster in developed countries.
All that to say that a good old book is ultimately greener than an e-book.
Decoration for home: crafts and nature
Macramé
You can find some that are handmade, for example with Macramé Barcelona. You will find unique 100% natural items. And contrary to what you might think, it's not just for plants. It can, among other things, be used as a storage pocket.
Plants and flowers (seasonal)
Plants and flowers, like fresh produce, can be eco-friendly if they come from organic and local agriculture. We must avoid any exotic plant and take advantage of what Mother Nature offers us each season. In winter, seasonal flowers are, for example, hellebores and ranunculus. Some are present all year round, such as carnations.
Clothing or accessories
It's a pretty common gift. However, we must be careful if we want to avoid increasing our ecological footprint. The textile industry is responsible for many problems in the world. And not only on an ecological level, but also in terms of health and ethics. According to an article in Le Monde, fashion is the most polluting industry in the world, between CO2 emissions, water consumption and microplastics from synthetic materials.
Fortunately, there are solutions:
avoid buying this kind of gift for someone who already has a wardrobe full of clothes.
buy second hand: there are loads of vintage stores in Barcelona.
go to stores specializing in sustainable fashion.
Sustainable shops
Baobab Company Barcelona: a tropical style
The brand has been around since 1995 and originates from Mauritius and Madagascar. Their cottons are organic and come from fair trade. They are also certified by the best labels at this level (GOTS and ECOCERT). They wear sustainability on their sleeve because their t-shirts are handmade and last forever… The shop has been in the Born district of Barcelona since 2015.
Infinit Denim
Their store is located in the heart of Barcelona. Their idea is to give a second life to textiles : that's what we call "circular".
"Consumable" eco-friendly Christmas gifts
If we are familiar with the tastes of the people to whom we are giving these kinds of gifts, it can be the type of presents that will have a low impact if it is produced in an organic and sustainable way.
Chocolates
It remains a fairly common gift between friends. To be sure that our chocolates are healthy, we must rely on organic and fair-trade brands.
At Debby's Good Veggie Food, in Poblenou, you will find loads of exquisite vegan chocolates!
Local specialties
As explained earlier, it is better to choose local products to reduce our carbon footprint. If you like French delicacies and live in Barcelona, go visit the Maison Puyvalin delicatessen. They are almost local since they are from the southwest of France and offer many gourmet local products.
That's enough to fill your Santa stocking while taking care of our planet!
If you know of any store or brand in your area or online that is truly committed to sustainability, you can share the address here.
Summary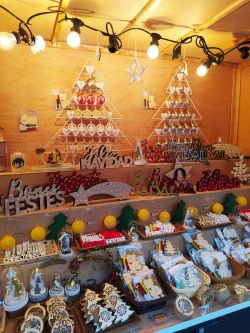 Article Name
All you need to know to get eco-friendly Christmas gifts
Description
We are providing you with some ideas to find the best eco-friendly gifts for Christmas as well as some tips where to find them, especially in Barcelona.
Author
You May Also Like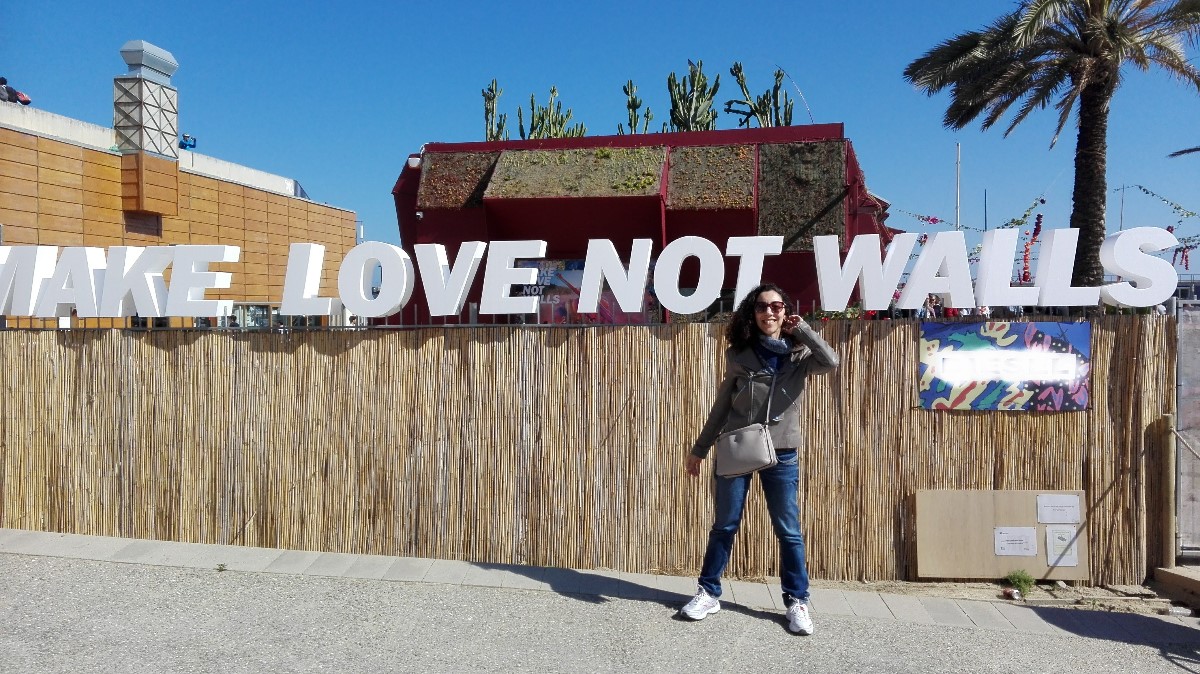 June 19, 2020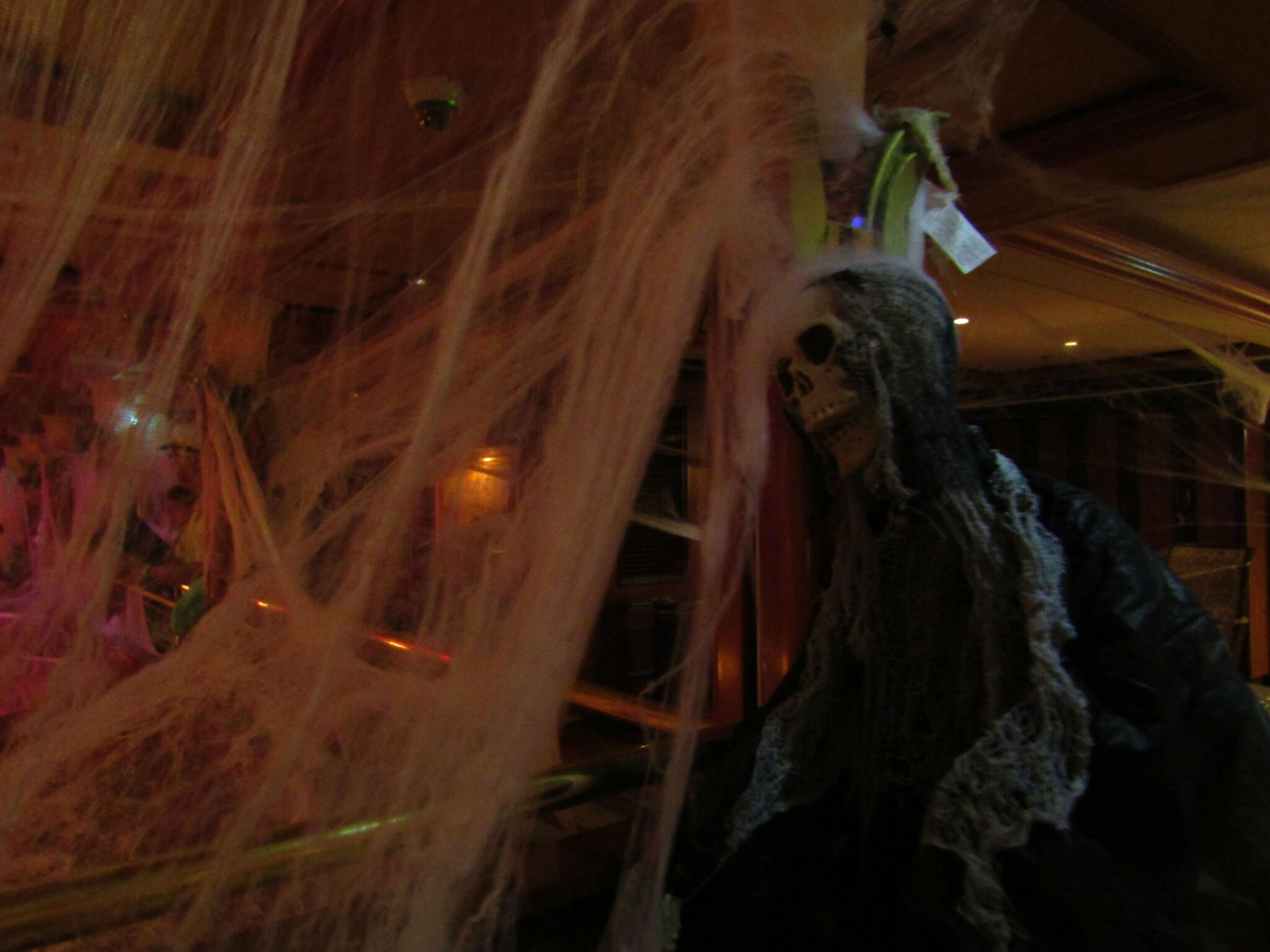 October 23, 2019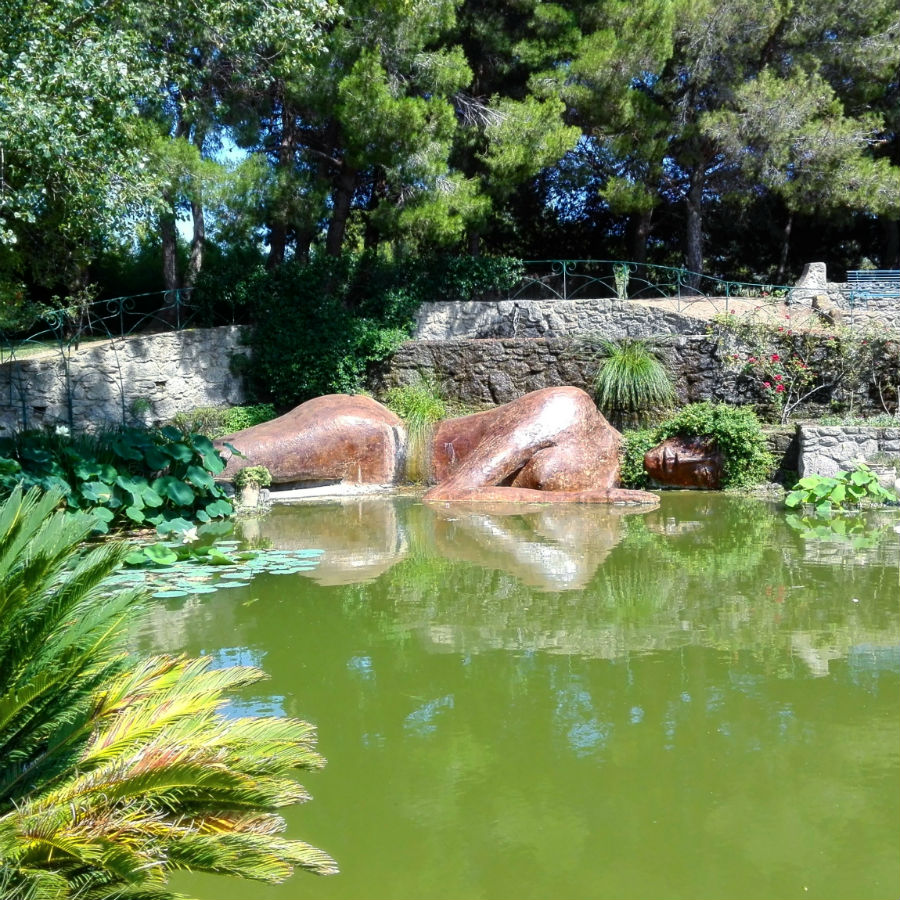 January 26, 2020