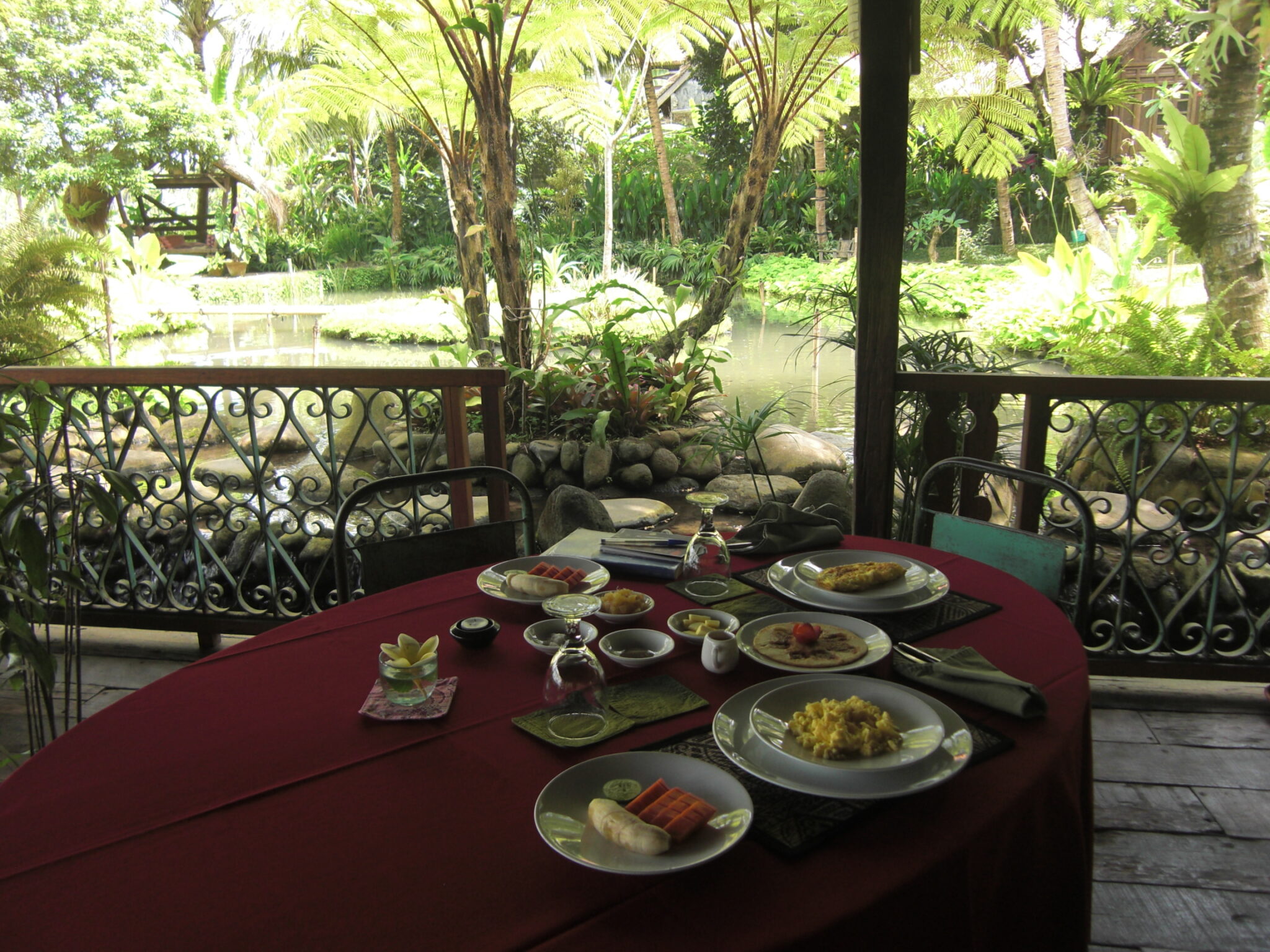 To Travel Responsibly or not to Travel, That Is The Question!
Ubud, Bali
Travel is fatal to prejudice, bigotry and narrow-mindedness ~ Mark Twain
When you love travelling, and when you see the benefits of travelling on your mind and on your soul, travelling responsibly can sound a little limiting.
And as a lot of globe-trotters we value freedom and the ability to go anywhere, whenever we want.
However, it's a little like loving flowers and animals… Get flowers for your home is certainly nice for your home but it means the flowers will die sooner than if staying in their environment…
Love animals is a great thing when it comes to pets that you welcome in your home. But when it comes to wild animals, would they not be happier and better off in their environment than in a cage of a zoo?
I know, it's not a simple subject, and I am not trying to blame anyone here. Some zoos are doing amazing jobs as well…
So the point is always the same. Find the right balance.
And that is definitely not easy!
So what did go wrong?
When I was studying tourism, I remember our French teacher was talking about a cartoon called "Les Bidochon". It was illustrating how tourism became accessible to everyone. In a way it is good, but in another way, it could become a problem if not managed properly.
When I see Spain for example, it is one of the best examples of what massive tourism has done to the environment. We were told it will create lots of jobs and be great for the economy. What we did not talk about, is that it creates low paid and unstable jobs. Is that really the kind of economy we want?
What we forgot to mention as well, is that it completely ruined the beauty of the coast. Mass tourism means mass constructions. But we are not talking about beautiful constructions like a city of the US. No, we are talking about big ugly buildings, destroying the identity of small towns like Alicante, and around Malaga…
If you look at Torremolinos, a very touristic place near Malaga, I do not see the point anymore.
You go there for the weather and the beach I suppose. Personally, I would rather not look anywhere else than towards the sea… Cause if you turn around you will only see buildings that have completely damaged the coast. That is actually what Greenpeace has denounced in their campaign Destruction at all c(o)asts.
The Guardian has gathered some examples to illustrate the same, which inspired me to look for a shocking example of Torremolinos itself: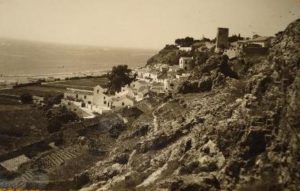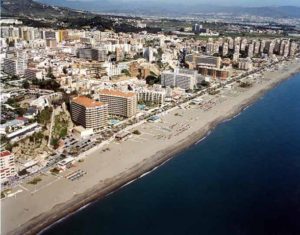 Now there are other cases, where it's not a matter of massive ugly buildings, but simply too many tourists, taking away locals from their environment and make cities lose their soul…
Take Barcelona for example. It became so touristic now that when you go in the old town, you only see tourists, shops for tourists, bars for tourists… I find it so sad… Where are the locals?
Well, the locals cannot afford to live here anymore mainly because of the tourists and because the government did not take their responsibilities to avoid that situation.
If you speak Spanish, I would recommend you to see this great video, explaining why locals are fed up with tourism: Objetivo Busco Piso La Sexta
It's not that they don't appreciate their business, but it must be a win-win situation and right now it is not the case.
I have noticed the same in cities like Florence, Italy. No locals in the city. It almost became an attraction park… and Barcelona is going that way too.. It is losing its charm and its identity by losing its locals…
Some will criticize that the current city mayor is not doing what she is supposed to do, some think that she is not a good mayor. I don't know the details, and nobody has access to what is really going on. She claims it has been her fight for many years. It may be, and it is never as easy as it seems.
The only thing I can say is that we always blame our government but we – the consumers – have a huge part to play. We take the decision to contribute to this economy or we don't.
Some people will tell me that without this type of economy, some people would not be able to travel and it is not fair.
Really? There are always ways to travel responsibly. It may only require a little more research than just logging into Airbnb!
So what can we do at our level?
Now I work in the tourism industry, and Airbnb has been an opportunity for travelers and locals too. But we have to think a little too. Sometimes we just look for our own pocket and we selfishly choose something less responsible over something that may have been a wiser choice. We think it does not matter, because if we do not make this wrong choice, somebody else will anyway…
To me that's a lame excuse… And it's with those types of excuses that nothing changes.
Of course, it is not always easy to see what is right and what is wrong. That is where our governments should take their responsibilities.. But we should not be only guided by our individual needs. We should also take our part of responsibility and ensure what we do is right.
In the end, money talks. We have to choose carefully who we give our money to, when we book our flights, our accommodation, our excursions.
We can ask ourselves:
Are we using the best transport option, for e.g. can we avoid taking a flight?

If we cannot avoid flying, can we choose an airline who is trying to make more responsible choices?

Can we use public transport?

Are our choices helping the local economy in the long term?

Can we eat local?

Is the place where we stay allowing recycling?
We can also raise our voice and ask for local hosts what they should provide us if they don't. It can be as easy as that: just tell the host what is missing. (S)he may not have even thought about it!
I remember when going to Ubud, Bali, I was shocked because people there are not educated about the damage of plastic. The guide we had in the rice fields just took an empty bottle I had in my hands and threw it in the fields. He didn't understand why I picked it up. Well, sometimes we just need to educate people who did not have the chance to get this information.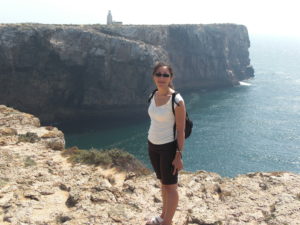 I really loved Portugal for that. In Sagres for instance, there are a lot of signs giving information on how plastic is bad for the environment and how many centuries it can take to be destroyed.
I love our oceans and wildlife and I am so saddened when I see animals getting killed because of plastic, as Chris Jordan is showing on this video about Albatross in the Midway islands. But what we forget is that those micro-plastics also end up in our food and in our system, which ultimately is bad for us.
When I walk on the beach – even though I know it does not help much – if I see a bottle of plastic lying there, I don't mind picking it up and bringing it to the bin.
I think there is so much we can do at our level, we don't even realize the power we have!
Get inspired with this story, there are great people everywhere, and each of us can participate in a positive trend too!
You May Also Like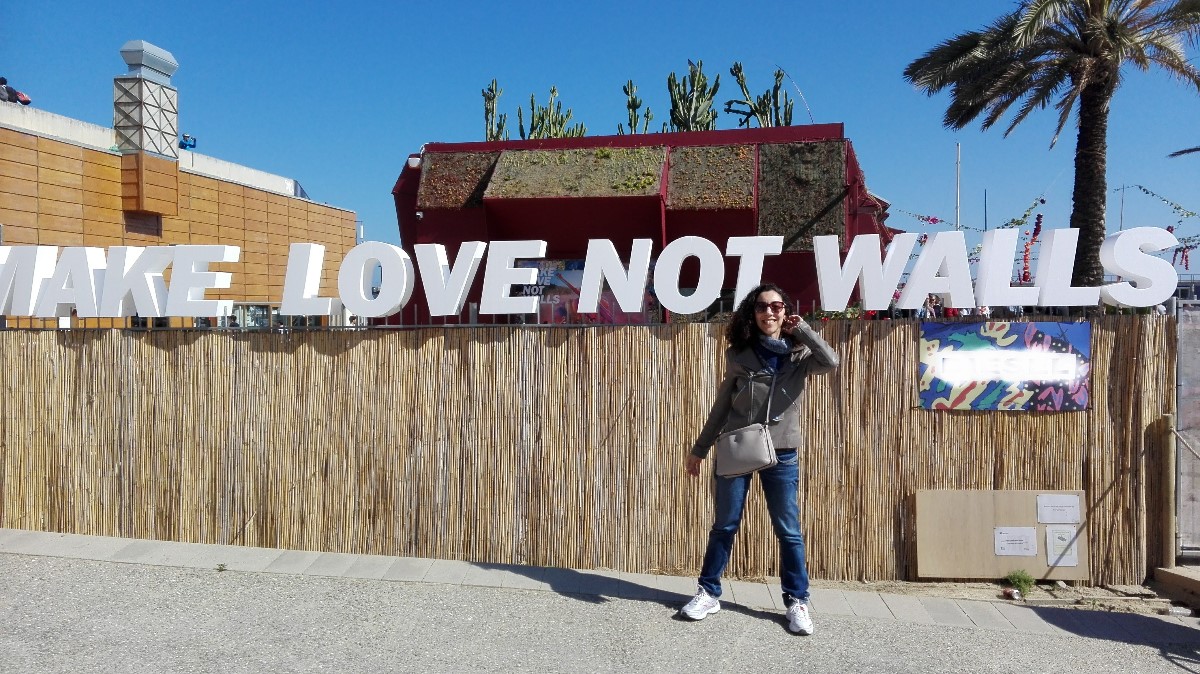 June 19, 2020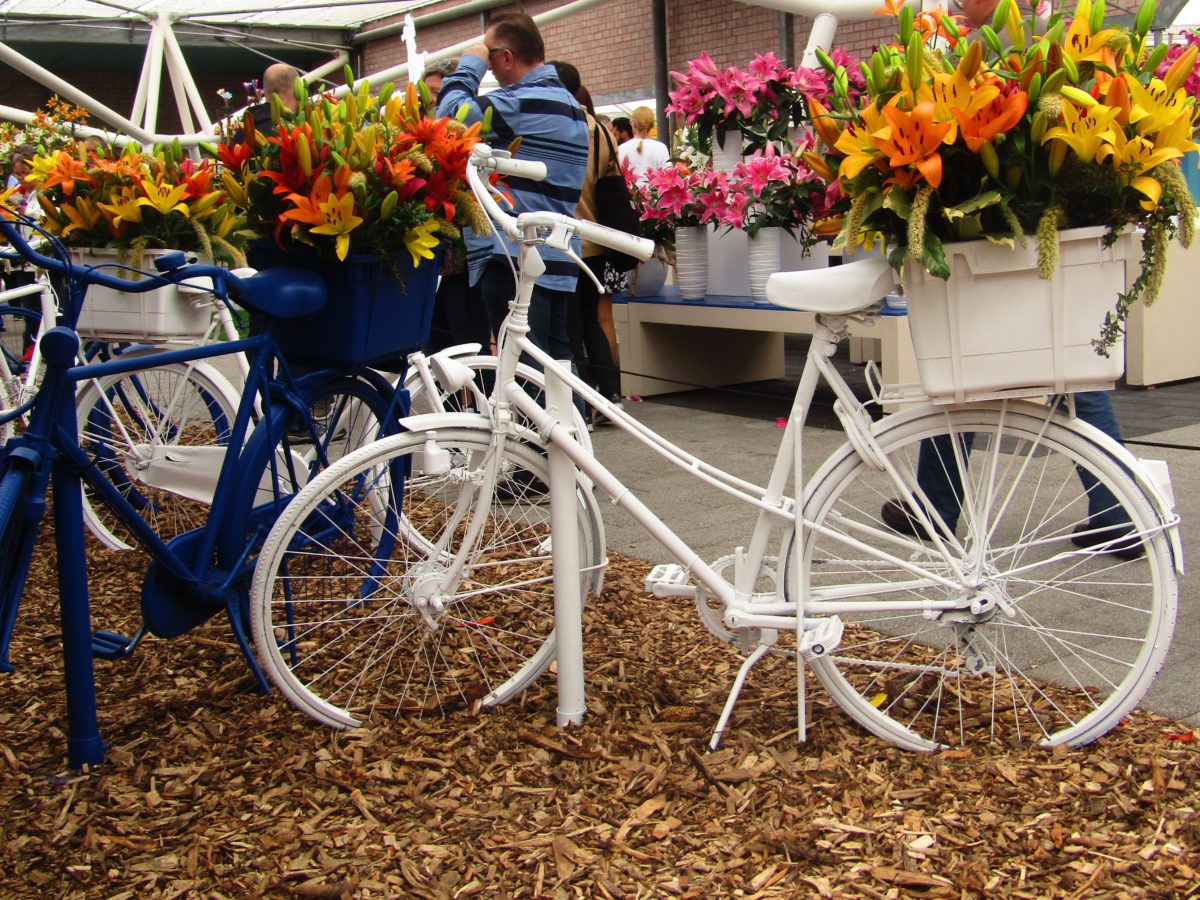 March 24, 2018