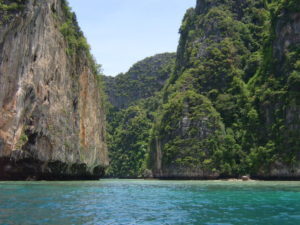 Dream holidays: visit an island
Visiting an island usually sounds like a dream holiday.
Just the thought of going on an island has a positive impact on me. I feel like I am escaping from my daily routine on the continent!
So I got to think of the islands I had the opportunity to visit. Then I realized that each island has its own identity. And what it has to offer may be very different from one's expectations.
But what I can tell you is that I have never been disappointed!
I have gathered a small sample of the ones that truly deserve a visit!
Ireland, the emerald island
When you read the topic of this article, Ireland may not be the first island that comes to your mind! However, this small island west of the UK is a real gem that definitely deserves a few lines!
Actually, I have lived there for so many years that I know it like the back of my hand! And I can promise you that I did love every corner!
The first reason why I stayed so long is its people. I know you can't generalize but the Irish are exceptional people! To summarize: great sense of humour, always in a good mood, and happy to help. I have found myself in very awkward situations sometimes… And they have been there for me like! Which would never happen on the continent!
The people made me almost forget the terrible weather and the distance from my family.
It's an incredible feeling for someone like me who has moved so many times. I never had such a strong home feeling than in Ireland.
I also like the way they go through life. Their favourite quote: Take it easy!
And that is really something we need to learn from them. We take ourselves too seriously. We stress too much. None of that would happen in Ireland. That's no coincidence if the sheep are representing the country in many souvenirs!
When I came back to France I got shocked by the way people were stressing each other. It was a real therapy to live in Ireland. And if you need to disconnect I would definitely recommend you to go there!
It's also a very green country. That's the good side of this bad weather!
You can find all sorts of landscapes:
Forests
Lakes
White sand beaches
Cliffs
And so much more!
What I will never forget:
The Gap of Dunloe in the Ring of Kerry.
White sand beaches in Connemara
See the milky way one clear night of September in Connemara…
The Gap of Dunloe & Connemara offer beautiful sceneries, no matter the weather.
Find white sand beaches in a cool rainy and green country like Ireland will certainly impress you! But it also makes a lot of sense: they are unspoiled thanks to its weather. And if you come around May or September, you may be lucky and enjoy good sunny days.
In any case, you shouldn't worry. We usually experience the 4 seasons just in one day! So just grab a raincoat, some sunglasses and enjoy the beauty of this island!
Curaçao island
Just to go from one extreme to another, I wanted to introduce you to this island of the Caribbean. Although rain during the rainy season can be much worse here!
This 450 sq. km island is known to be part of the ABC islands: Aruba, Bonaire & Curaçao.
Just off the Venezuelan coast, this island will offer you a climate to die for! 30ºC on average, sun every day, even in the rainy season where the strong showers won't last more than a couple of hours. This place is really ideal to enjoy the sea and its white sandy beaches.
One warning though: don't expect paradise beaches everywhere.
Mass tourism is also present on this small island… The capital city of Willemstad, the airport, and the main harbour are all in the east part. That definitely attracts the majority of the tourists as a result. So that is only logical to find artificial beaches built there… Which in a way is also nice for locals who live on the east side and cannot constantly go to the west part. But that is not the area I would stay in, or there is no point to travel so far.
For that same reason, you should not travel to Curaçao without hiring a car. Public transport is quite poor and as mentioned earlier the best area is in the west, not really close by to the main city.
You should drive all the way to Westpunt and make some stops on the way:
Flamingo Sanctuary Sint Willibrordus
Playa Kenepa Chiki: This is my beach of choice, also called Kleine Knip in Dutch.
You should also definitely plan a day out to Klein Curaçao, in case you really look for a remote area. This place is inhabited. Some say there is only one fisherman living there.
Check Miss Ann boat trips out, it's really worth if you are looking for paradise!
Private islands
The Caribbean
That is a privilege that some cruise line companies offer: go to a remote private island.
We had the chance to go to Labadee, Haiti, and CocoCay in the Bahamas.
The beach is as beautiful as a postcard and you can enjoy lots of related activities.
Whether you prefer to just chill and enjoy the "far-Niente", or you would like to do lots of fun activities, there are many options available.
In my case, I chose to take some boat trips around the island of Haiti, or simply walk in a remote area of CocoCay to be far from the cruise passengers. But that's up to you!
I found out later that cruising was not an ecological way to travel. However, it is great for people with accessibility issues. I took this cruise because my partner loves cruises, and it was a special trip to celebrate his 40th birthday.
But to be honest, I asked them a lot of questions and they work really hard to recycle everything and to take good care of the water. Greenwashing? Possibly. But I believe that constantly asking them to improve is the best way to manage this issue. Because I don't think they will stop operating.
Another positive thing about having their own private island is that by doing so, they avoid already busy touristic sights, often very fragile. They have also always stopped in harbours far from tourist sights like Venice.
Waupoos Island, Canada
That's another private island. And if you go in the summer it may be the same temperature as in the Caribbean!
People do not realize it but Canada has lots of lakes and very hot summers so you can also enjoy the beach in a different way!
This island is extremely small, and we rented it out for a wedding!
That was the best wedding I had the chance to attend!
Think of all the things you can do without being disturbed by anyone else or the other way around!
Apart from the great wedding and party that followed, we enjoyed:
relaxing in nature
playing with kids in the huge garden
swimming in the lake
singing and playing music
eating great barbecue food and drinking with friends and family…
Just one thing to remember: this is totally private, meaning there is not even a shop to buy anything, so you better come prepared!
Indian Ocean
Reunion island
I could not write an article about islands without mentioning the "Bourbon Island" as we call it.
This French island has so much to offer!
Despite its small size of 2500sq. Km, there is a huge variety of landscapes.
Some examples of what you can find there:
Black sandy beaches
Golden sandy beaches
Volcanoes
Palm Groves
Waterfalls
Coral reef
That leads to a lot of possibilities in terms of activities, so be sure to spend enough time to be able to enjoy all its potential.
Madagascar: the big island
That's the big sister in terms of size, with 587 000 sq. km!
Here you are not in France anymore, even if it used to be French. This is more of an Africa feeling you will experience there.
That also means less infrastructure and more time needed to be able to visit it properly.
You should not even consider it if you don't have at least 3 weeks to spare there.
And even with 3 weeks, I would not recommend going to more than 2 areas, one including where you land which is usually the capital city of Tana.
Unless you have a big budget and can afford the expensive internal flights.
But to be honest, if you don't mind the drive, you will be able to enjoy the beautiful sceneries from the inside and it's really worth the time!
In my case, I went to many places but spent most of the time in my mother's town Tulear.
There is a lot to do on the way from Tana.
Make sure to stop by:
Antsirabe town
Fianarantsoa town
Isalo National Park
It will allow you to discover the deep country culture, as well as discover its beautiful fauna and flora like lemurs and baobab trees.
Mediterranean Sea
Crete
That is definitely one of my preferred Greek islands.
What I enjoy is the diversity of its landscapes.
I would recommend:
Elafonissi pink beach, impressive!
Agios Nikolaos: be prepared for some curvy roads to reach it!
Chania
Rethymno
Boat trip to Santorini
I stayed there for a week and I would not have minded staying a little longer!
That's why I went back 14 years later. We stayed in the west part of the island.
We discovered wonderful sites like Balos, Sfinari and their delicious fresh fish tavernas and wonderful sunsets, as well as Falasarna with its soft sandy beach.
There are many local agencies that organize tours if you don't have a car, especially from Kissamos or Chania.
As for Elafonissi, it became a victim of its own success and there really isn't much pink sand left. We hope that in the future the number of tourists will be limited. The new seaside facilities also endanger biodiversity, as Nuria explained in an interview on my new site Planeta Sana.
We have found a better option: a nearby beach recommended to us by our host: Kedrodasos. However, note that you must be physically fit to be able to access it. I had a little trouble getting there!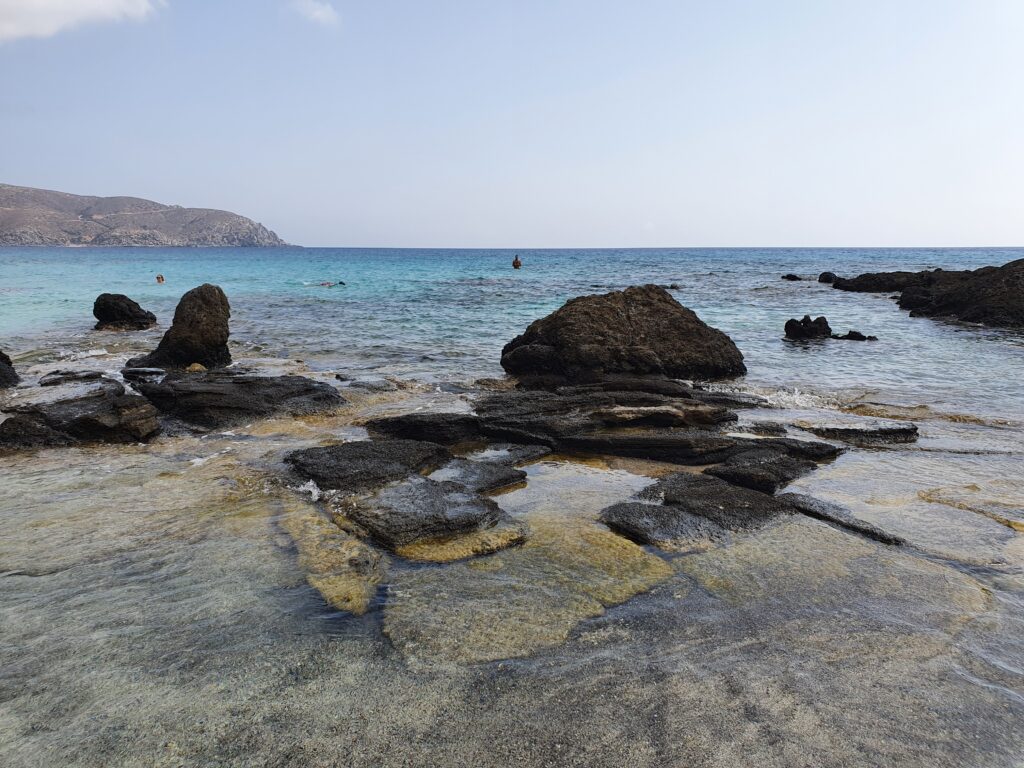 Sardinia
I can say it is my favourite island of the Mediterranean sea, because of the food, the people, wild beaches and much more!
We had a B&B just outside Olbia in the countryside. So peaceful!
It was in a very romantic setting as I explained in my previous article about the sunsets.
The island is very big so don't expect to see it all in one week!
We stayed in the northern part and we rented a car to be able to visit around.
What is also very important is to avoid the high season in July and August as it would definitely not be the same!
Spanish Islands
Formentera
This island is accessible from Ibiza by boat only. It's a real pearl of the Balearic Islands, which are unfortunately often overexploited…
But if you go in the low season, Formentera has tried to escape from this trend… Most of the island is protected from further development.
The place is very appreciated by Italians, probably because of its delicious cuisine and its proximity.
It's a very small island but it may be worth renting a car for a day or two to be able to see some nice corners. For the rest of the stay, you can just use a bike and you will be just fine!
The island is the opposite of bubbly Ibiza. Here the activity of bars has been reduced to a minimum in order to respect their way of life.
The motto here is: Listen to the silence!
Fuerteventura
I have not been there in 10 years but according to my friends who went recently it has not changed much and it has lots of deserted areas.
Impressive moon-style landscapes on the inside, white sandy beaches at the extreme north and south, magnificent sand dunes, crystal clear waters… It almost feels like the Caribbean! And that is exactly what I am looking for to recharge batteries!
Menorca, Balearic islands
A discovery that I made in 2021, where I hope to go back to.
This island is truly engaged in responsible tourism.
Everything is done to preserve culture, biodiversity and nature.
We can also observe an amazing night sky as there are many sites without any light pollution. Menorca is indeed a starlight destination.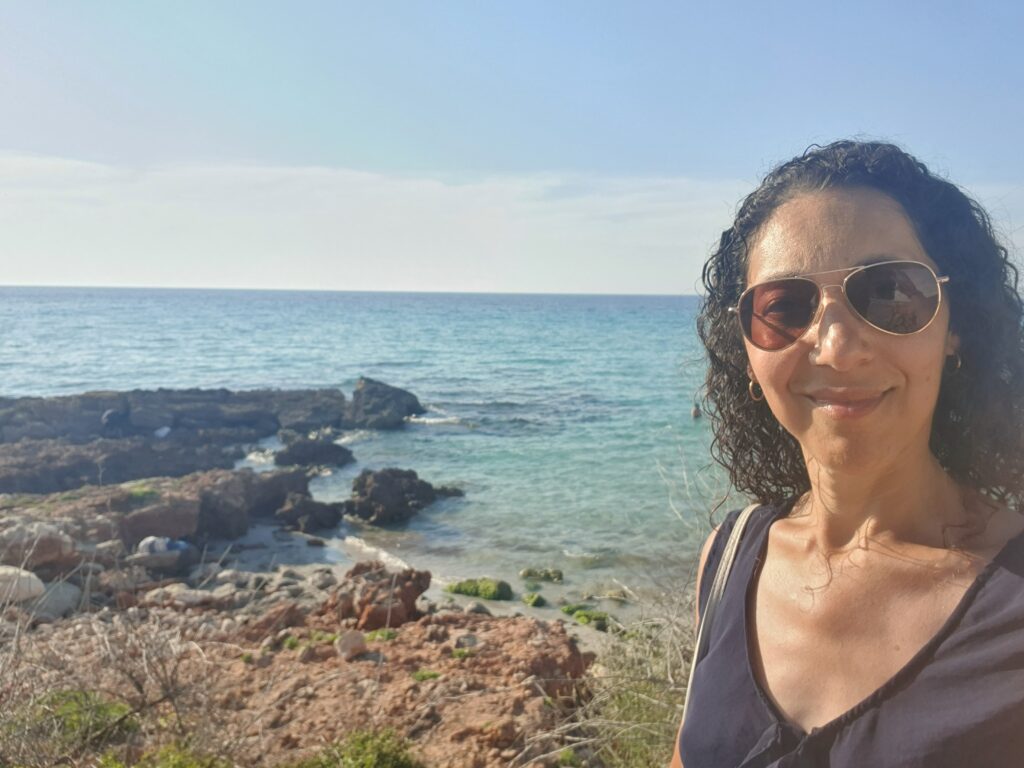 Boipeba, Brasil
That was definitely my favourite spot of last year!
This little island just off Salvador de Bahia is accessible either by boat or by a combination of boat and road trip. As we heard the sea was rough, we opted for the second option and it took us about 4 hours to reach it.
Boipeba has so many treasures…
Don't miss:
its deserted beaches with coconut trees
floating moorings for oysters
mangroves with incredible fauna
natural pools with crystal clear water: enjoy a drink on the floating tables!
You are also close by to Morro de Sao Paulo if you want to enjoy a more lively island filled with nice bars and restaurants.
Asia
Bali
Bali's beaches are more suitable for surfers. You may need extra time to go to places where you can actually swim in calm seas… But that was not the purpose of my trip.
What truly attracted me was its culture and the inside of the island.
Ask a Balinese, and (s)he would tell you that the capital of the culture is Ubud.
What you can expect:
rice fields
delicious local gastronomy
lots of temples
cultural shows
art like sculpture
and much more!
What I enjoyed the most there was my Bed & Breakfast in the middle of a rice field. It was just a paradise corner for its tranquility.
I loved to take a shower outside, eat meals made from food of the garden, cross a rice field and go swim in a river with a beautiful waterfall…
Pure happiness!
Koh Phi Phi, Thailand
I leave the best for the end…
Thailand was one of my dream destinations. But what first attracted me was not its islands, but more its culture and architecture. I did not imagine that I could find paradise on Earth there!
I had this incredible opportunity to go to Ko Phi Phi on a beautiful spring day for a few hours….
Even if at that time it had been devastated by the tsunami a year earlier, everything came quickly back to normal… I will never forget that trip in a Longtail boat. We went through the green cliffs and admire the transparency of its water, the beauty of its seabed, and enjoy the mildness of its climate…That was definitely the most beautiful experience in my life. I hope I will go back one day, but I have heard that it is now too popular due to mass tourism again… But I am sure there are many other islands in the country that are still to discover!
There are still so many islands I would have liked to talk about… But the most important is that you find your own piece of paradise! And if possible, far from mass tourism!
You May Also Like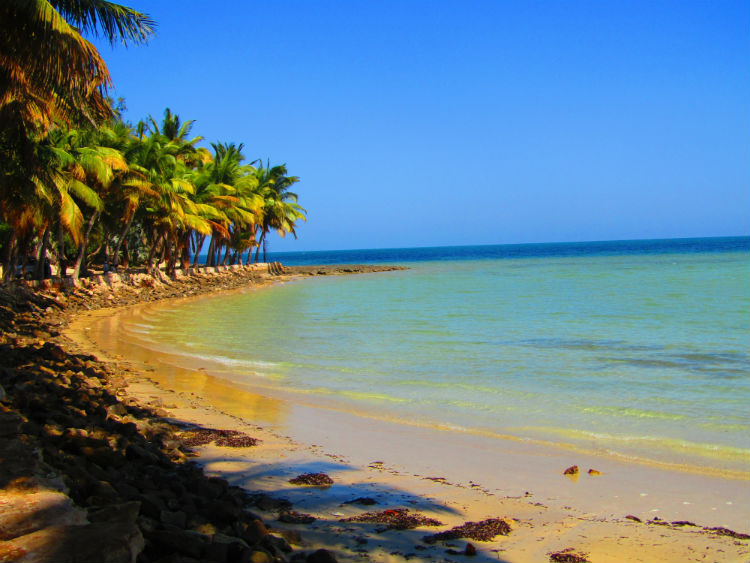 December 31, 2019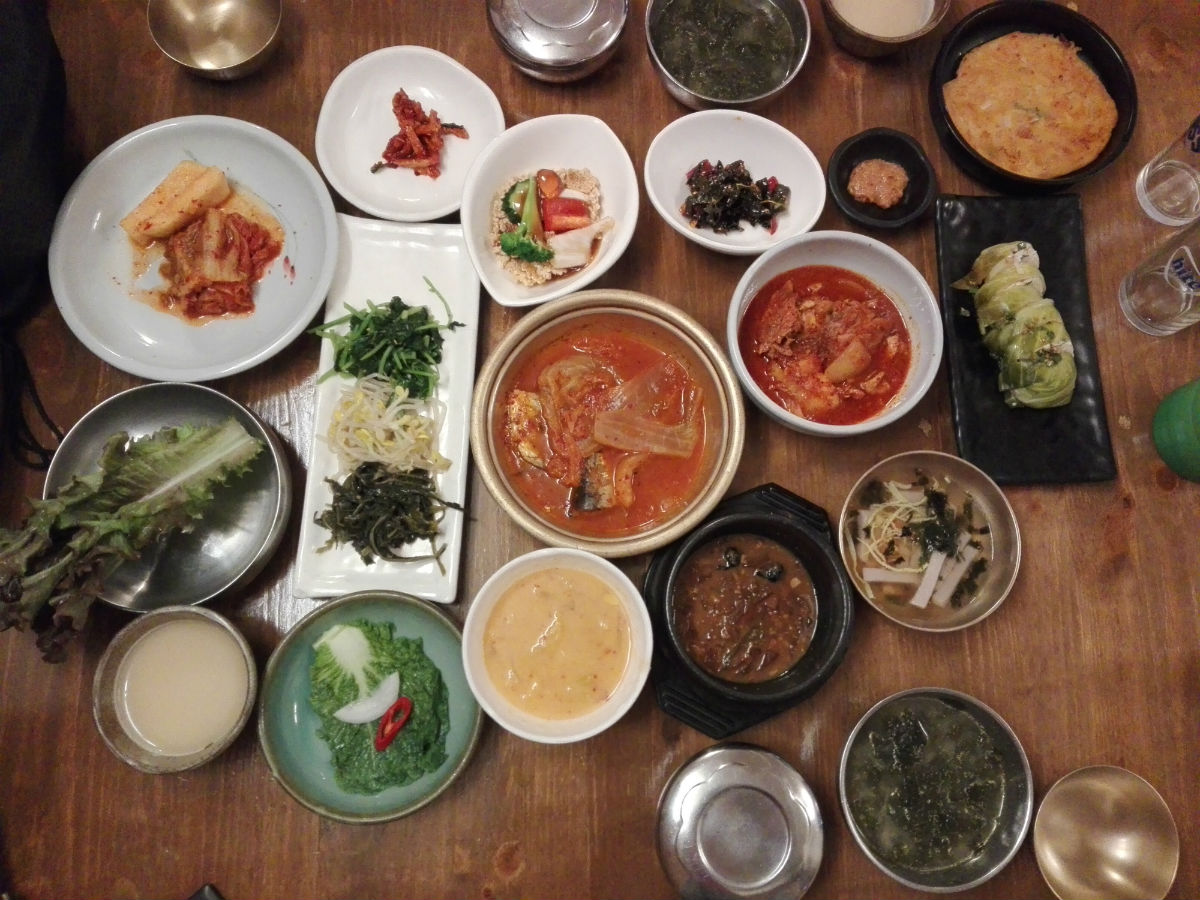 October 2, 2019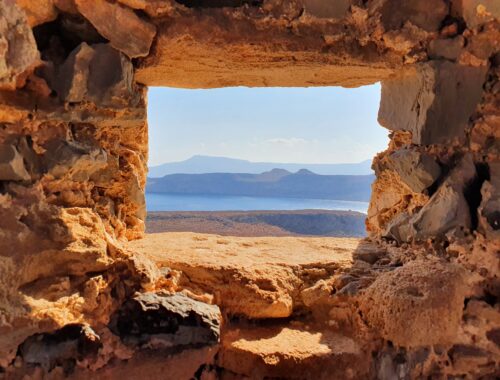 October 1, 2021