Finally, the time of the year has come for me to travel again!
Every year I plan to go on a big trip!
This year has been very special, I have done many more trips, but it seems it's been ages since my last trip.
I am still going through a lot of pictures and videos, and will share more on my last trip later on.
So in December I was in…. Brazil!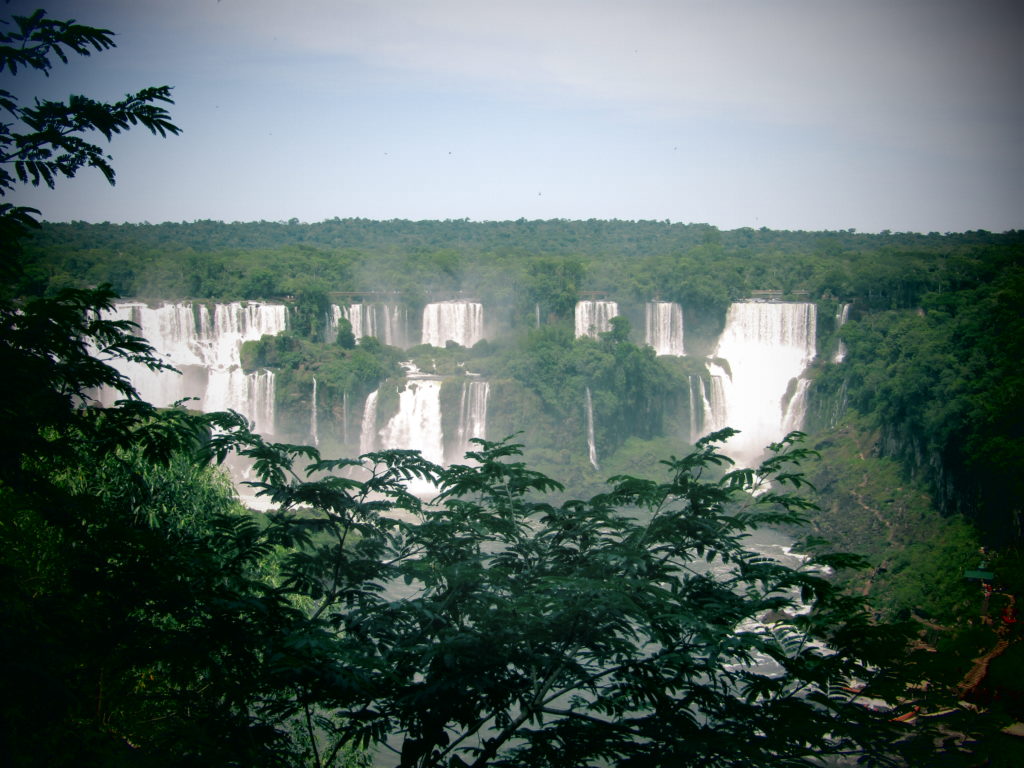 Brazil is a HUGE country! So I have seen only a part of it, but I have made 4 trips in 1: Salvador de Bahia, Morro de Sao Paulo, Rio de Janeiro and of course my dream came true going to the magnificent Iguazu falls!
Brazil in December can be a little wet, it's the beginning of the summer there, and 28 ºC can feel like 35! However do not worry, skies clear up very quickly and it's rarely raining the whole day.
December is also starting to get busy because the Brazilian take themselves their big holidays at that time.
But for me, escaping from the European winter for almost 3 weeks was simply awesome!
What a better way to recharge your batteries in order to face the rest of the winter!
Another great thing about Brazil, Salvador is only 8 hours away from Lisboa, which is easily connected with any European city. And if you come from any other place in the world, you may check on the website of the airport to see what flights are operated. Once you find out, you can easily figure out what companies are operating and you can then check on any Online Travel Agent site to find the best deals.
In my case, I was lucky enough to get a great deal with Tap Air Portugal. Black Friday is also a great day to get deals, but in my case, I didn't want to wait last minute so I checked other options prior to that.
As of hotels, I usually start my search on the same place I booked my flight tickets, as they may offer you a higher discount on the hotels when booked together. However, if I don't find what I need, I go on any website selling hotels, and at the end, I go directly to the hotel brand website as they often offer special deals when selling directly.
In Brazil, I would recommend Pousadas, because that way we help the local economy.
However, I have found very cheap options in historical places and 5-star hotels which were for me the best option for all my health needs (diet, mattress etc). I was assured to get all I needed! Although I must say I stayed in a Pousada and I managed to get all I needed as well. I just enjoyed the experience of a 5-star historic hotel at a very affordable rate! Just got lucky I guess!
Brazil is also great when coming from Europe because it's only 3 to 4 hours time difference in December. Which makes it easy to adapt to the time zone.
Brazil has so much to offer: wonderful landscape, history, paradise beaches, delicious cuisine, friendly people, and lots of fun stuff to do! They absolutely love dancing and partying, so be ready, especially if you go to Rio or Salvador!
In many places, I also found lots of help for people with physical challenges. In Iguazu (Argentina side), the whole area is wheelchair accessible, it's an amazing work! Plus if you have no wheelchair but cannot stand for so many hours, you can request a special one.
All in all this trip has been one of my best trips ever!
I will give more details area by area later! Hope you start looking forward to it 🙂