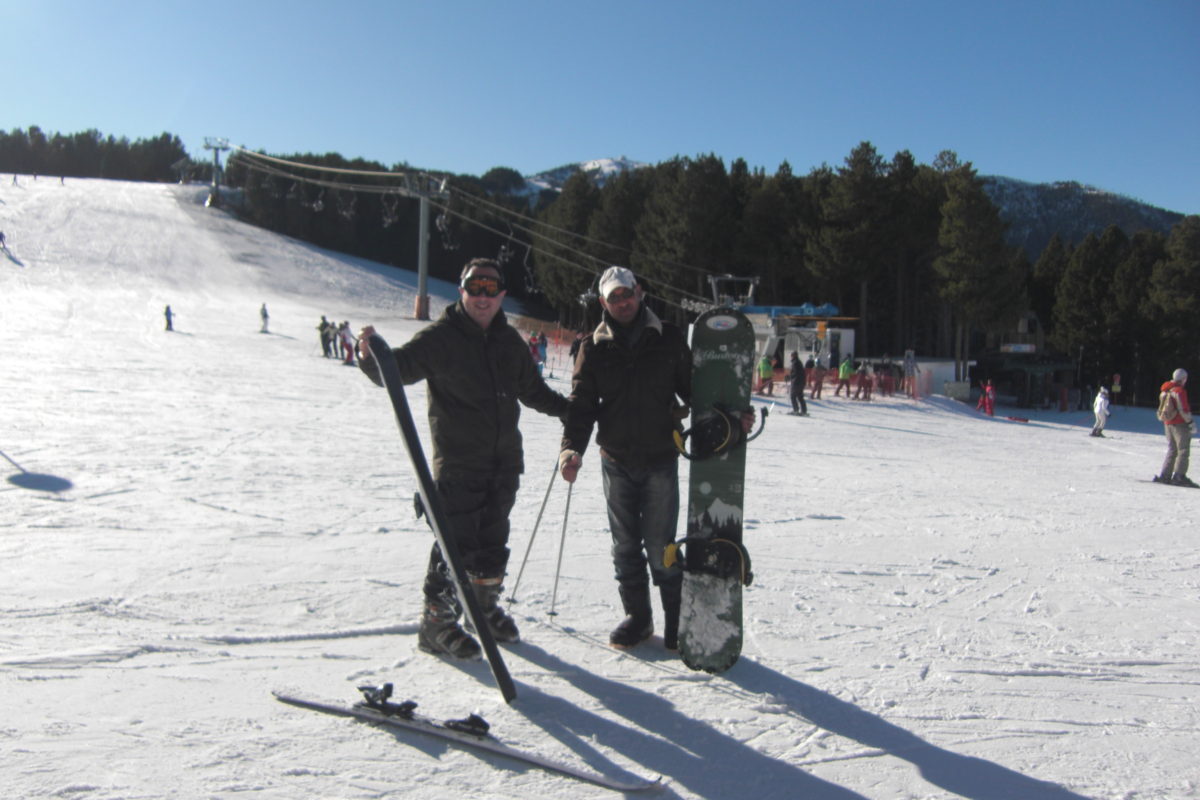 Enjoy all of what Andorra has to offer!
If you want to escape the city and connect with nature, Andorra is a great option.
World Travel Able team has interviewed Jorick, a Dutch native who used to live in Barcelona.
He loves skiing and he has been several times there to enjoy the snow, especially this year before moving to Kuala Lumpur where he has been transferred by his work.
He is sharing with us his experience organizing those trips for people who love skiing, but also for people who don't ski at all!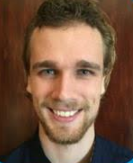 WTA. Jorick, I heard that you have organized a group incentive trip to Andorra for your co-workers recently. Can you share your experience preparing this trip?
JB. I have organized it myself last year and I realized it was a lot of work between transportation, accommodation, restaurants, etc
This year we won this trip again with my team and I wanted to make it simple.
So I got in contact with an agency that organizes everything. They have bundles for large groups and they take care of all the details. From the transport out of Barcelona to the accommodation, the food, the ski passes and so on.
WTA. Was it more expensive to have it organized by this agency?
JB. No, it was more or less the same price actually.
WTA. I guess it was cheaper then as time is money! What about the quality of the services? Can you tell us more about the hotel?
JB. It was actually very good! We stayed at a 4-star hotel called Panorama.
The hotel was fully booked, so it was great that we had everything organized in advance.
The services there were very good, 24-hour reception, free wifi, a restaurant where we had breakfast, bar and gaming area where we could gather with my team, so all good. The hotel even has a swimming pool area.
WTA. What kind of activities could you enjoy in Andorra in March?
JB. I love skiing so for me it was great because at the beginning of March we had really good snow! But some people in my group don't ski and just wanted to chill, go shopping or simply have fun with the whole group.
Our hotel was right at the border of Andorra La Vella, and quite central. A part of the group spent the day at the thermal ludic spa of Caldea at walking distance from the hotel.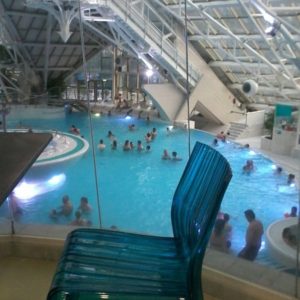 And if you like shopping you can also buy tax-free articles, like perfume.
A small group of those who didn't ski came to join us after going shopping. There is a bus stop near the hotel where you can take a bus to the cable car so they could join us at the ski piste.
For those who went skiing, we had the bus organized by the agency to pick us up at the hotel and bring us early in the morning.
The bus is a 40-minute ride up to the cable car, and then it's a 5 to 10-minute cable car to the piste. 
The group who joined us at the feet of the ski piste waited for us at one of the restaurants, while another group stayed in the town to enjoy tax-free shopping and then watch the football match as FC Barcelona was playing that day!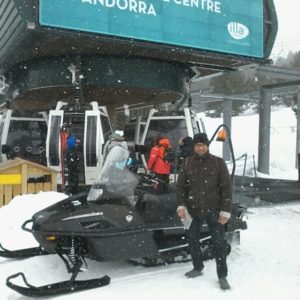 WTA. How much was it and how long was the whole trip from Barcelona?
JB. We left on Friday right after work and stayed until Sunday, and we paid 124 euros each, excluding the ski pass. But all the rest was taken care of. We had this great deal because we were about 30 people.
WTA. Have you ever been to Andorra on your own? What do you recommend to do on a low budget?
JB. Yes, I went as much as I could before moving to Kuala Lumpur!
I really love skiing and you can manage as well on a low budget and without a car.
I would recommend taking the 6 am train to La Molina so that you are on the ski piste at the opening. Then you can enjoy a full day and come back home the same evening! That way, you save on the hotel night.
WTA. What agency did you use with the group and how was the staff?
JB.  The agency we used is Estiber and our guide Max was super friendly! I definitely recommend this agency as it made the whole organization smooth and easy!
WTA. Thank you Jorick for sharing your experience with WTA!
Additional information:
The day at the Thermal Center costs about 39 € per person, but you can find all information and special offers on the Caldea website
The hotel where the group stayed: Panorama Hotel****
Agency Estiber organizes trips for groups and individuals, for ski, nature, adventure, thermal spa and more! There is so much Andorra has to offer!
Ski conditions available on Ski Andorra website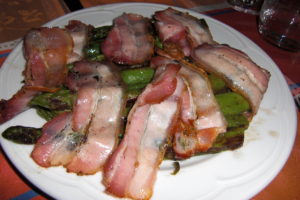 Andorra is a great place to enjoy nature and as you can see you can go any time of the year because it's not only about skiing.
Now with the spring and summer coming its way, you can also enjoy other great activities.
My friends and I went to Andorra as well and although none of us can ski, we hired some material just to try out some snowboarding, and it was actually fun.
But most of the time there we didn't ski at all. We went to the spa, walk around the town, walk in nature and enjoyed nice food.
If you want to ski, most of the stations are closing at the beginning of April in Andorra. Only the Sierra Nevada station is available until the 06th of May.
But don't worry, there is so much to do in Andorra, for every budget, and every type of traveller! You can do rafting, mountain biking if you are very active, or simply relax at the Caldea and enjoy the beauty of nature! Andorra is a perfect escape if you need to recharge your batteries and take some oxygen!
Have you ever been to Andorra? Please share in the comments your experience, like what activities you enjoyed there, or what time of the year you appreciate the most.
You May Also Like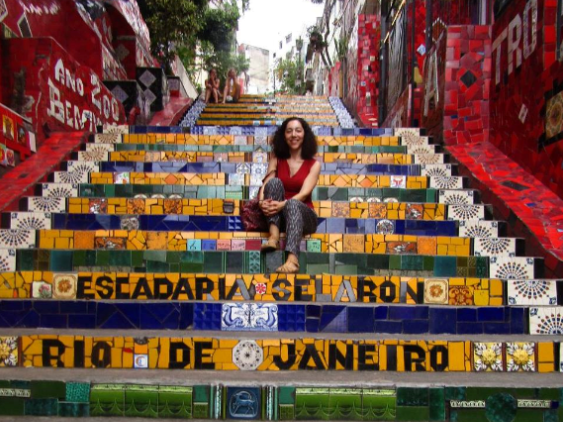 December 27, 2016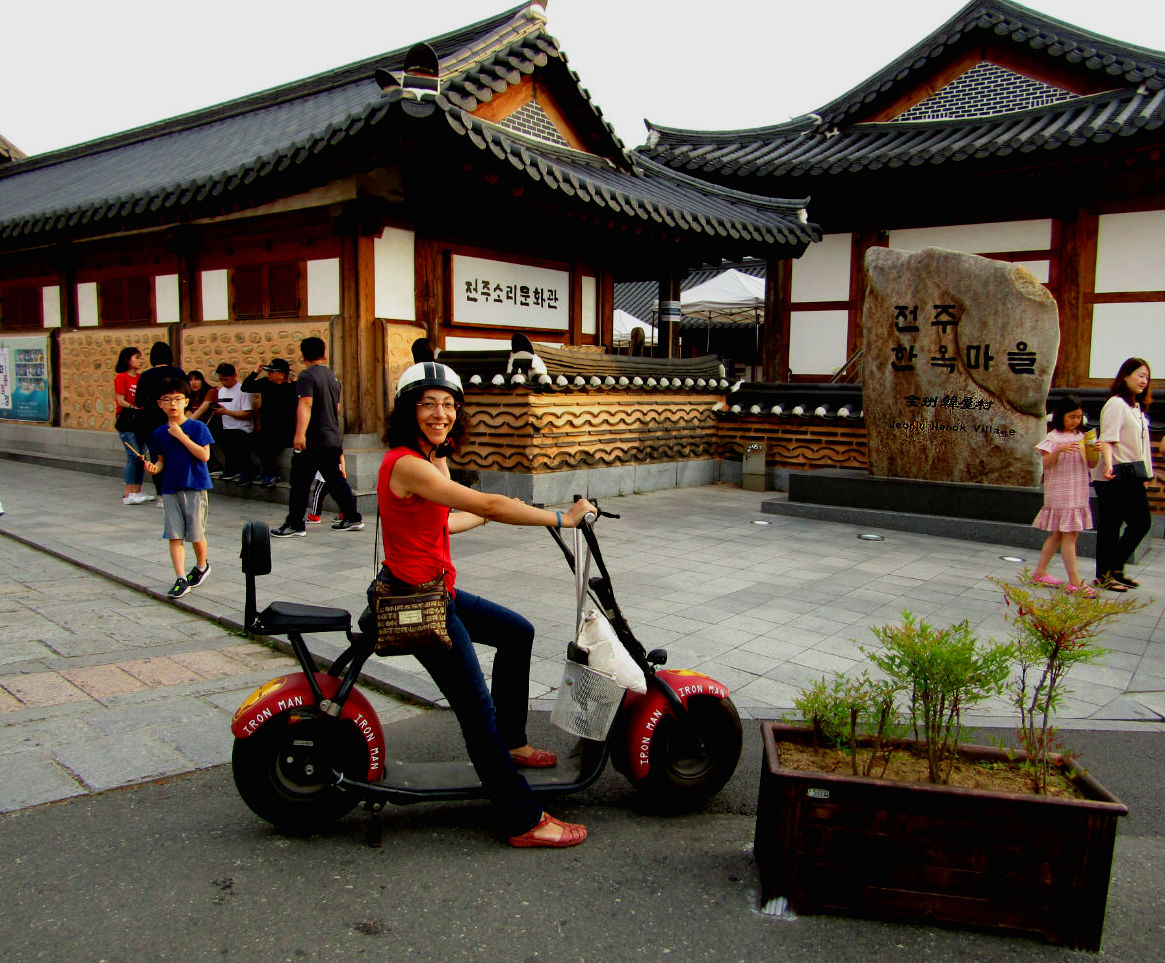 November 9, 2019