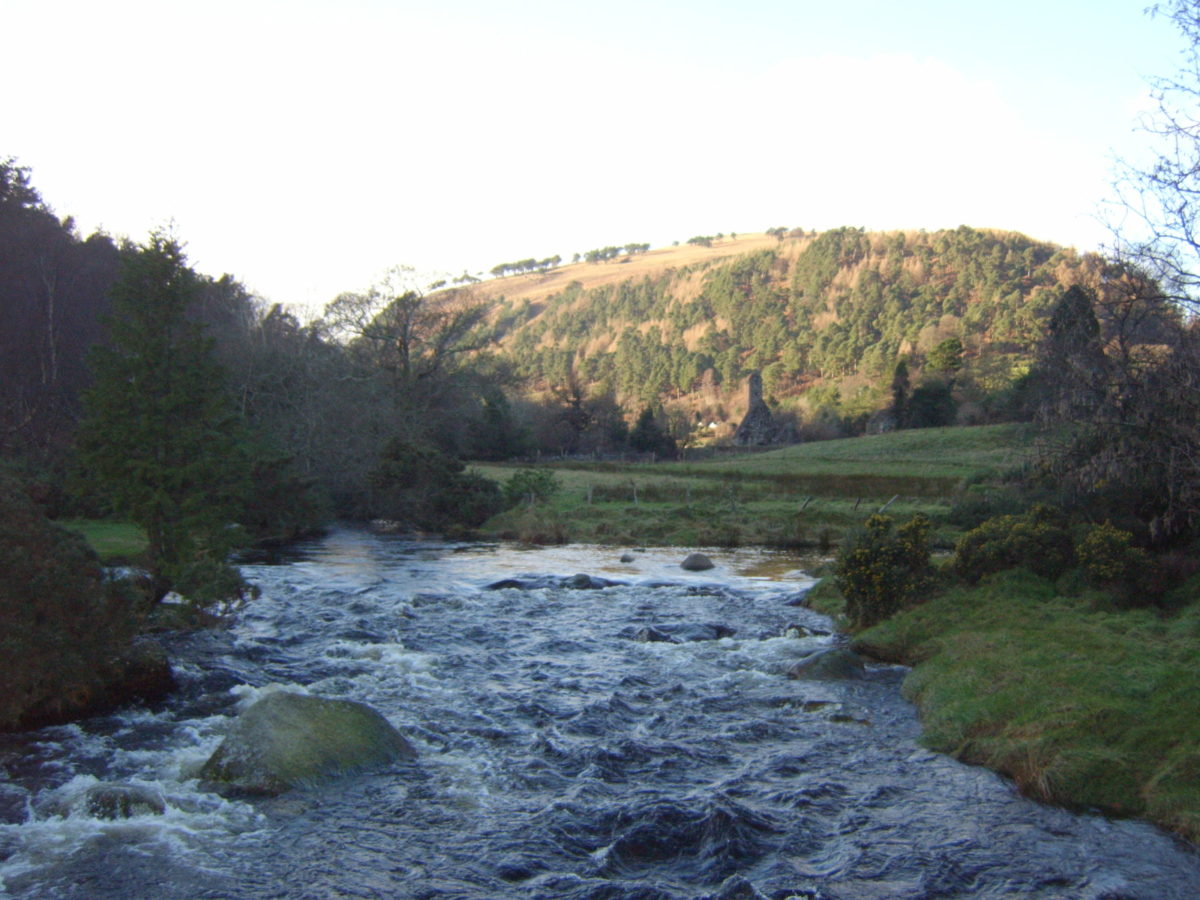 Fall in love with Ireland on St. Patrick's day and year-round!
Ireland, the country of my heart, a second homeland… In this article, I give you an introduction of Ireland and St. Patrick. You will find dozens of reasons why I stayed on the shamrock island for 6 years!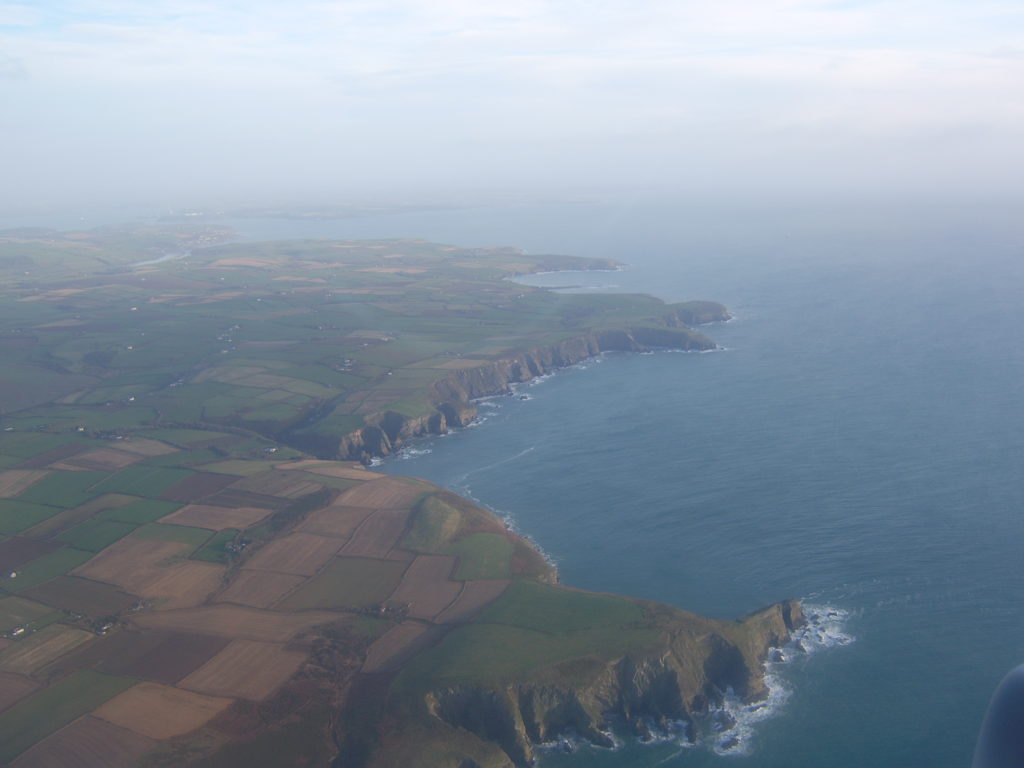 St. Patrick's Day reminds me of those incredible years spent in Ireland. To be fair, I do not only think about it during St. Patrick's Day. After so much time spent on the Green Island, I feel like it's a little part of me.
St. Patrick's Day is a bank holiday in Ireland, and believe it or not, it is actually a religious holiday, although our perception of it might be different!
And it's a bit the same with Ireland, the country is not very well known and we often get a very simplistic idea of this well-preserved country.
One article to talk about Ireland would be too short.
So I wanted to get you on a quick tour and to give you an idea of everything it has to offer. So either you spend 6 years like I did to live and work there, or you spend a month on vacation. Another option would be to go there several times, I leave it up to you! But what I want to make clear is, 2 or 3 days around St. Patrick's holiday are definitely not enough time to enjoy all of its beauty!
As for St. Patrick's Day, it is a good opportunity to immerse yourself in the Irish culture, but remember: take it easy! You will need enough time to enjoy it to the fullest!
What to see in Ireland?
So you went to Dublin and you think you have seen Ireland?  It's definitely a good start (even if I didn't actually start with Dublin), but you haven't seen anything yet!
First of all, ask yourself how long you can stay. And then you can organize your stay.
Dublin alone offers a lot of activities. Between culture, shopping and pubs, there is enough to do for a full week!
It's not only Dublin you need to visit, it's also worth going to places like Howth or Wicklow.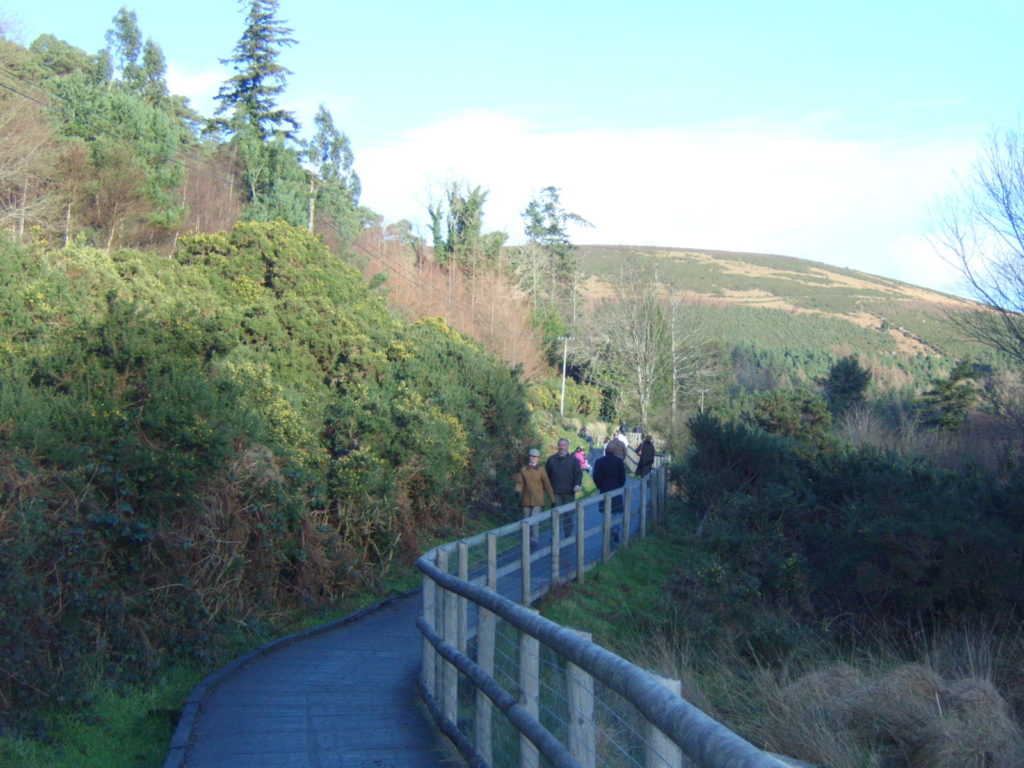 Belfast is easily accessible from Dublin by train. A good option to go for a walk in another country, so do not forget your passport!
There is the city of course and its surroundings like the Giant's Causeway.
Connemara and surroundings
Connemara is definitely a landmark that most people relate to Ireland, but it would be unfair to speak only of Connemara. Of course it is a mystic place. Yes that's the word, mystic! Especially the inland landscapes with its lakes, little mountains and even a Fjord!
As for the beaches, if the weather was better, they would surely be destroyed by mass tourism! So in that case, we can actually thank the rain and the wind, which preserve the beauty of the beaches of Connemara! You can enjoy white sand and turquoise waters when the weather is nice, or silver otherwise, and it's definitely worth it!
I remember when I went there for the first time, I was with two French and two German girls, and  as good French as we are, we could not contain our emotion and kept saying : "C'est magnifique" (it's magnificent) at every turn! As a result, one of the Germans learned her first sentence in French and couldn't stop repeating it! We laughed a lot about it, especially with her accent! Now every time someone says this phrase it reminds me of my friend and our "magnificent" week in this region!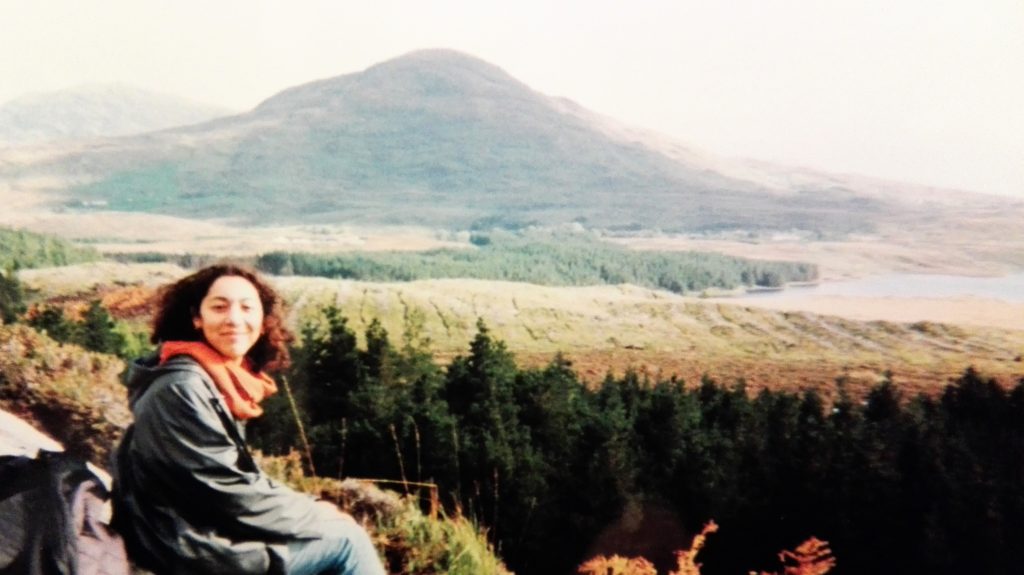 County Mayo and County Sligo are also beautiful places nearby, and then Galway is often the pied à terre to visit Connemara. We should dedicate it a whole chapter!
In fact, one of the first parades of St. Patrick's Day I attended was in Galway.
The Aran Islands and Cliffs of Moher
The Aran Islands is a spectacle of nature … Do not miss it!
As for the cliffs, unfortunately, the site is not as breathtaking as it used to be.
There were too many accidents and the county has decided to build protections all around it. But according to me, it spoils the landscape a little… I guess I feel that way because I saw it before. But if you go for the first time, you will find that I quibble a bit! Because it remains an essential place to visit.
White sandy beaches, impressive landscapes one after the other… This is one of my favorite spots. With the opportunity to see dolphins.
Another wonder of Ireland. Very rainy every time I went, but a landscape that makes you want to stay or come back, especially when you have the chance to get a sunny spell! In addition, you can enjoy a beautiful view of the Dingle Peninsula from there.
Killarney and surroundings
Killarney is also a starting point to visit the Ring of Kerry, like Galway is often a starting point to visit Connemara.
Oh Killarney national park… I liked to go there and rent a bike to take a ride in the park … What a beauty…
And the Gap of Dunloe … one of my favorites spots in the area!
I do not know how to summarize that area, sorry … I lived there for 5 years, I am moved only by watching the photos again … A warm city, like all the others you may think. But no, not like the others! Cork is a very lively city at all times. It's definitely the place to have fun!
And West Cork is once again filled with amazing sandy beaches, landscapes, castles, harbours… I can not find a description that would acknowledge all of its charms! In short, you cannot miss it!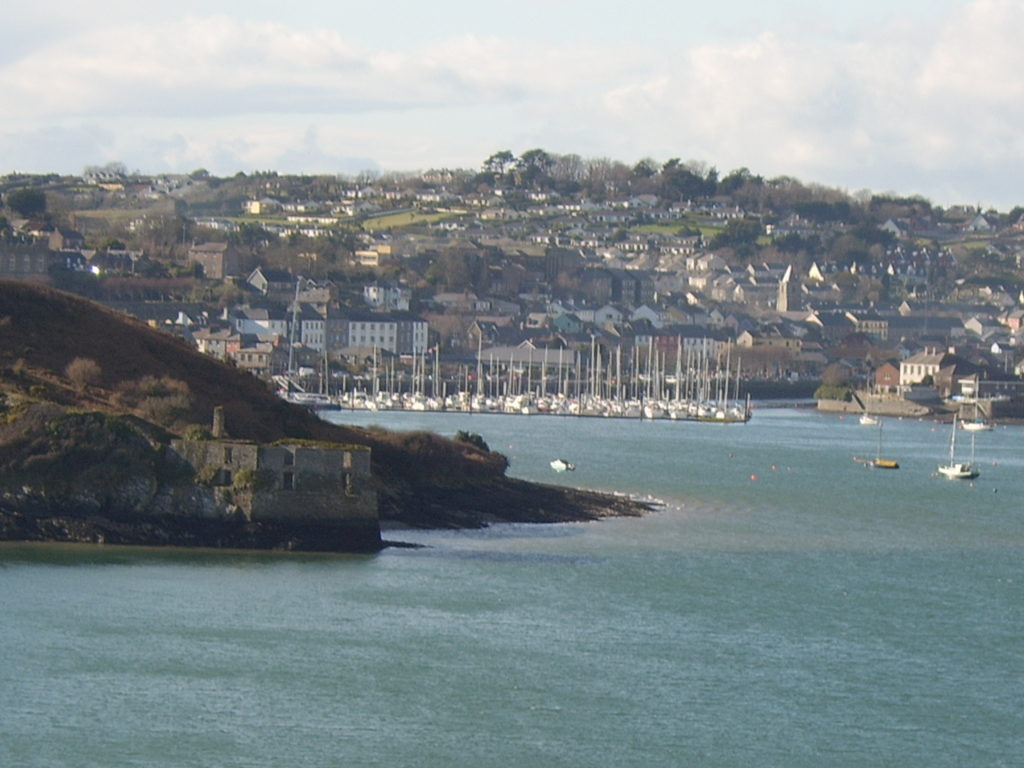 I cannot speak of Saint Patrick and not mention this landmark in the heart of Tipperary as history relates this place to Saint Patrick converting the King at the time to Christianity.
So much for my little tour on which I must write at least 10 other articles to do justice to each region …
Saint Patrick's day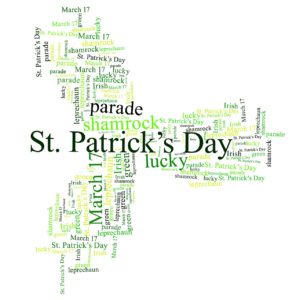 It usually takes place on March 17th, unless it falls on another religious holiday.
As I said at the beginning of this article, it is a holiday for the Irish, but it is not a national holiday. Although it quickly became the emblem of Ireland abroad.
So a religious holiday, because it was initially celebrated to honor the patron of Ireland St. Patrick. It is said he came to save the Irish from the invasion of snakes, representing different religions, to replace them with a belief of one God. It is allowed to take a break on Saint Patrick's Day which occurs during Lent, and that's probably why this holiday is associated with the consumption of alcohol!
Where to celebrate St. Patrick's Day?
Dublin has been the first city to make a parade to celebrate that day.
I did not have the opportunity to see many parades because I used to work that day. The first time I could enjoy one was in Galway.
It reminds me of the carnival parade a little, even if it has nothing to do, but it's the same festive spirit, with a lot of music, more than dance. Although the Irish dance incredibly well and one would better have good legs to keep up! I trained for a long time and I could almost dance like them… Well… not quite! See for yourself the level of difficulty in this Irish step dancing video!
Now, it's not because we're not in Ireland that we can't celebrate St. Patrick's Day!
New York parade is the biggest St. Patrick's Day parade in the world!
As for Montreal and the Quebec region, this is a party that reminds people living there that the last snowstorm will take place at this time of the year!
And we in Barcelona, as explained in the program of this article in Spanish, we do not hesitate to go to Irish pubs, there are quite a few and it's a good way to remember our beautiful time spent there!
If you want to know more about Ireland, I invite you to watch this video of a friend who was also living in Ireland.
A summary of Ireland, the country of my heart
I hope that this article will make you want to know more about this very often underestimated country. I did not hear much about it before going living there. The first lines I read about the town where I spent my first year were not glorifying … My rough guide said: nothing special in this small town of County Mayo…
When I took the train for the first time, to cross the country from east to west, I only saw green landscapes and sheep…
But as soon as I arrived, I realized that this country had something special. I arrived with my big suitcase of 40 kg to spend the year, and a perfect stranger offered to give me a ride to the center. Where do we see this nowadays?
I also learned their famous mantra: take it easy
What a breath of fresh air after the stress of French cities, especially on the roads …
At first, this philosophy bothered me … I had booked an accommodation and when arriving at the university to pick up my keys, the person in charge did not remember that I came that day … despite my many reminders! At this point, I was ready to go back to France! But everything went well, I found something else. It's as if Ireland was giving me its first lesson of its philosophy! It's useless to stress, everything is going to be alright! 
And I went out to the pub the first night. I met a lot of Irish people. And it was love at first sight, for their kindness and generosity, that I did not find anywhere else!
This is why this country remains the country of my heart.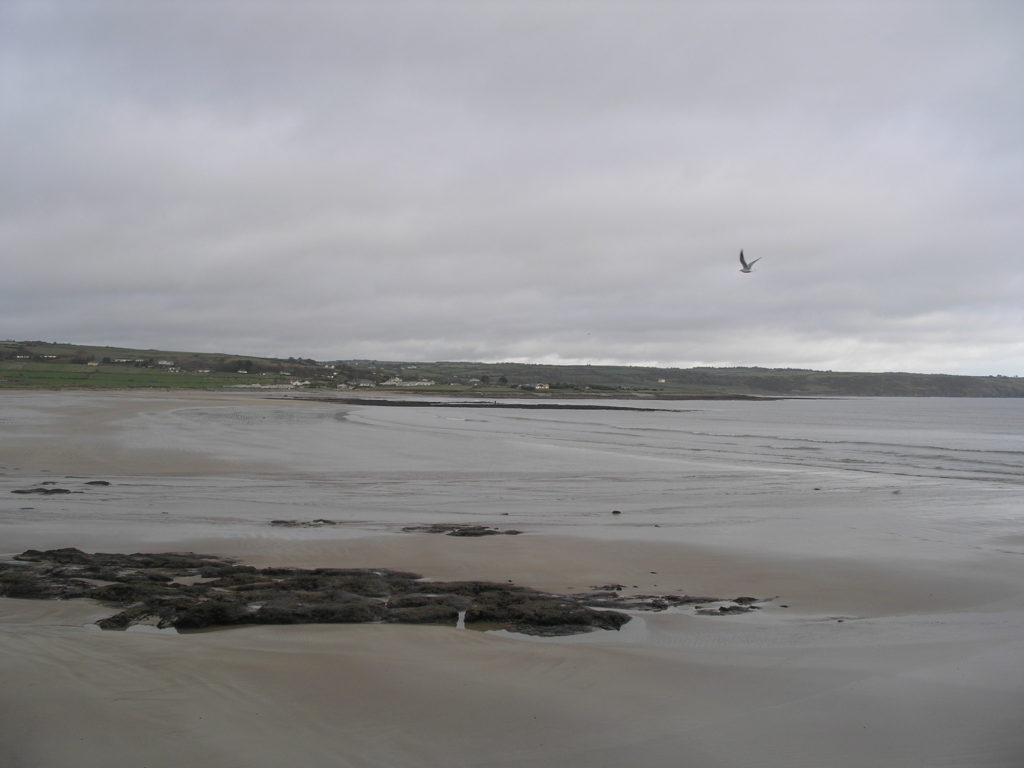 It was also the country of opportunity, where I could work without having 2 years of experience, while in France we do not really give you this chance …
And then it's the country where I found love and friendship for life. Where I realized the power and beauty of nature and the importance of preserving it …
This country as the symbol of St. Patrick, the shamrock, brought me luck!
Some practical tips for a successful trip to Ireland
I just described you a tour of Ireland… Without a car it is possible but you will need more time. Why? Well, read again the paragraph where I speak of their philosophy and you will understand!
Forget the umbrella. There is so much wind that at best you will fight with it, at worst, it will break after an hour outside.
And as it rains almost every day of the year, it is really necessary to have a good raincoat in the country of 4 seasons in one day as the Irish say themselves!
Drink bottled or filtered water
I'm not a fan of bottled water, but it's not because it's raining that the water is good … I noticed that in some places it had a yellowish appearance. And it doesn't taste really nice. I don't think there is any issue with it. After all, I drank it for years and nothing happened to me despite my intestinal sensitivity.
There are plenty to buy, chocolates, sweaters, Guinness and more!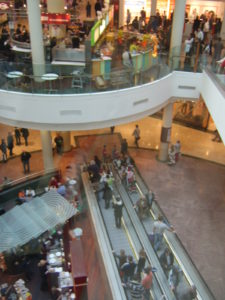 If you come from mainland Spain, there is an hour less.
Here everything closes early, so do not go to the restaurant at 9pm it will be too late!
And then most pubs close at midnight, and discos often at 2am.
They know how to make stew, and the Irish stew is a real treat. And seafood chowder is my favorite dish, with delicious breads.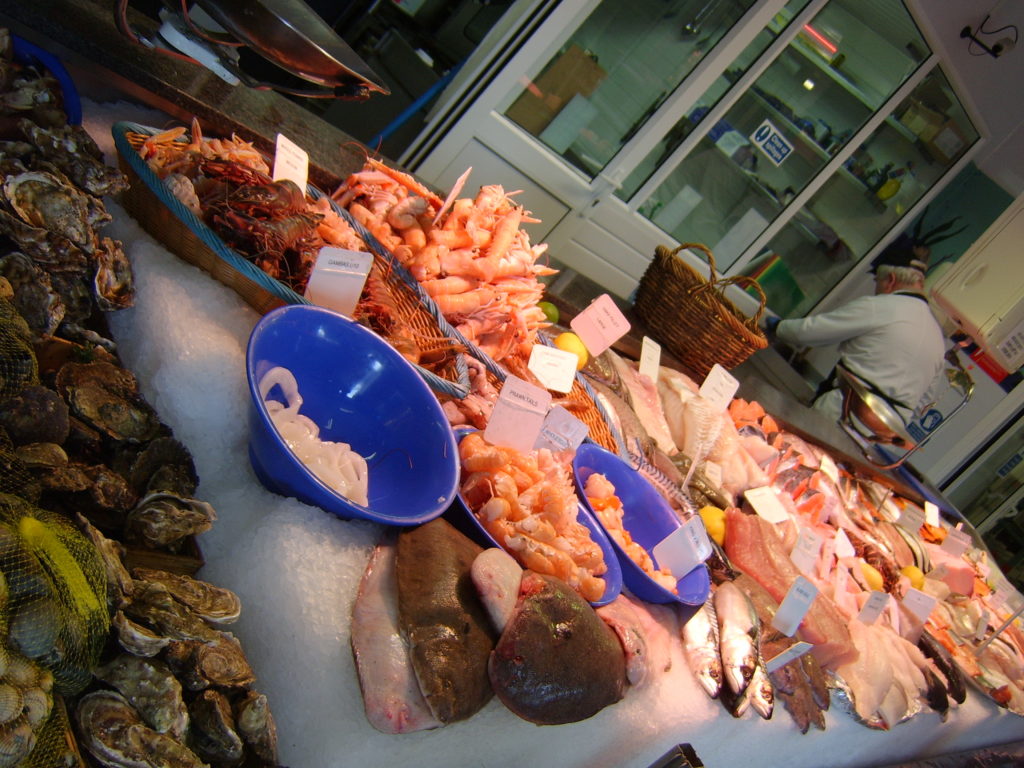 Take your time and talk to the Irish
Go to a pub, talk to the Irish and take the time to live, that's real life! You will also discover how warm and fun these people are! And welcoming!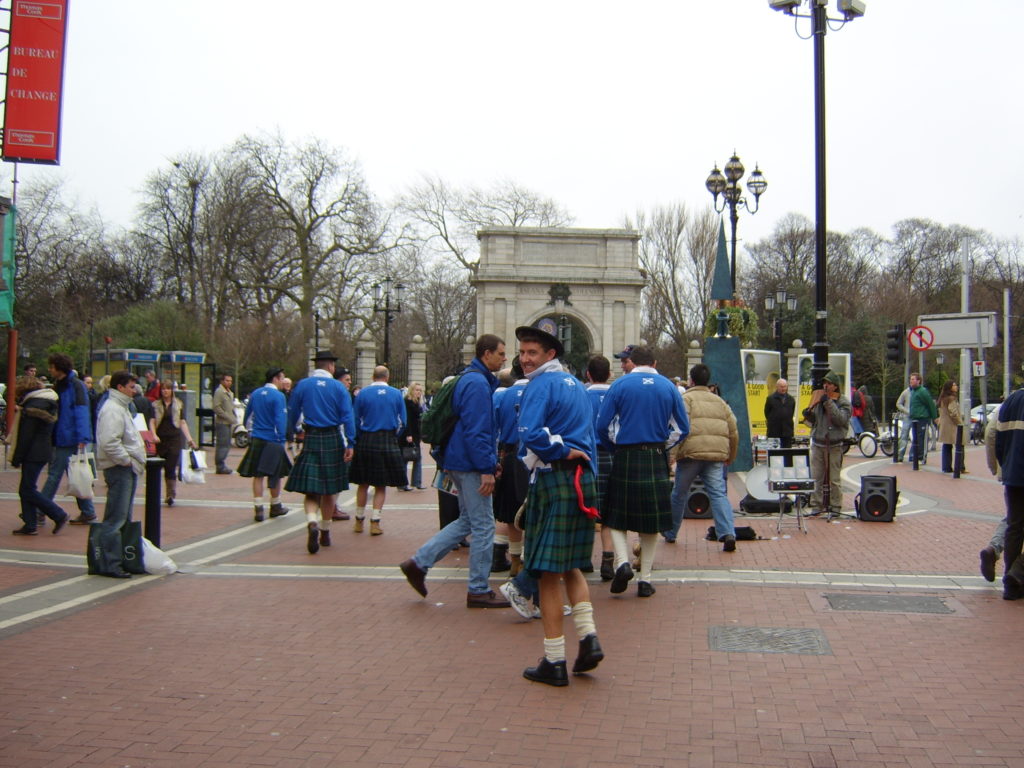 There are lots of pubs where you can enjoy Irish music…Sin é in Cork is definitely my favourite!
And to end on a musical note, I wanted to share this video of the Cranberries  , I still cannot believe Dolores' voice is gone forever… I have such amazing memories, and this song is an ode to my Irish family and friends!
I know, it's already a long article for an introduction… But I promise, I'll tell you more in a future post. And in the meantime, enjoy Saint Patrick's day! Sláinte!
Summary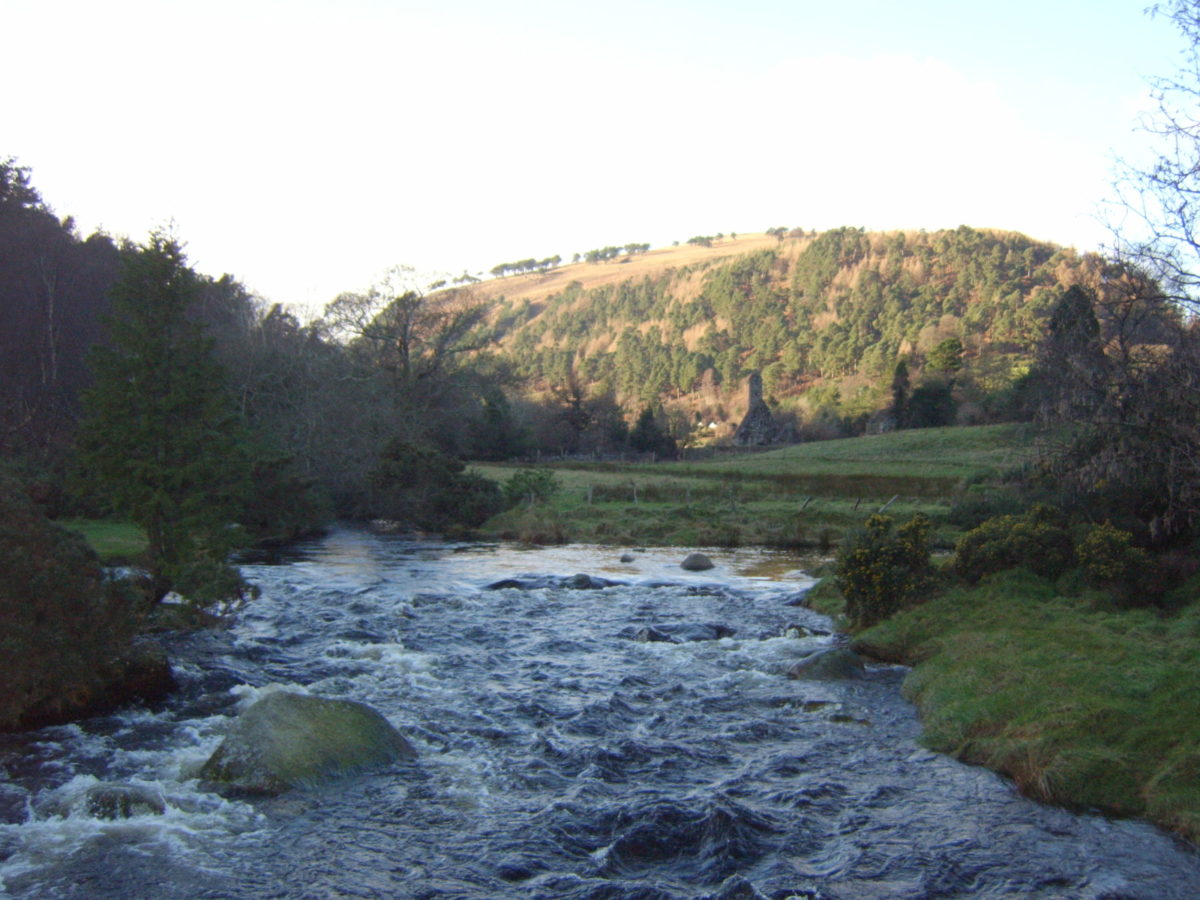 Article Name
Fall in love with Ireland on St. Patrick's day and year-round!
Description
This article presents Ireland and St. Patrick. You will find dozens of reasons why I stayed on the shamrock island for 6 years!
Author
Publisher Name
Publisher Logo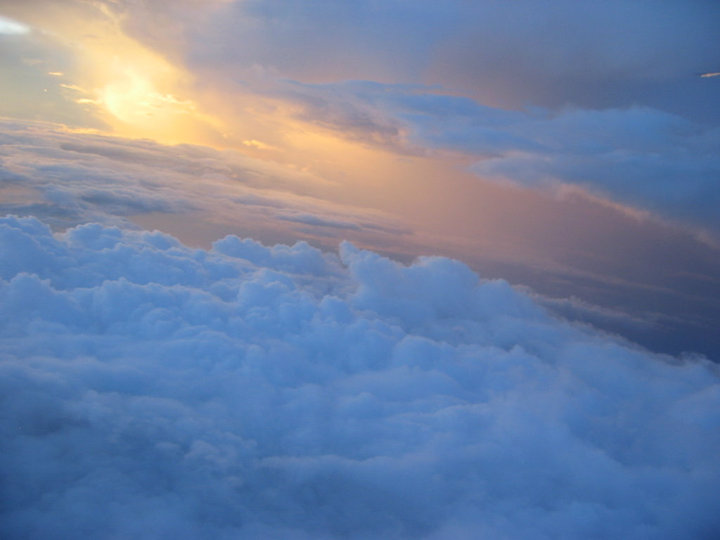 You May Also Like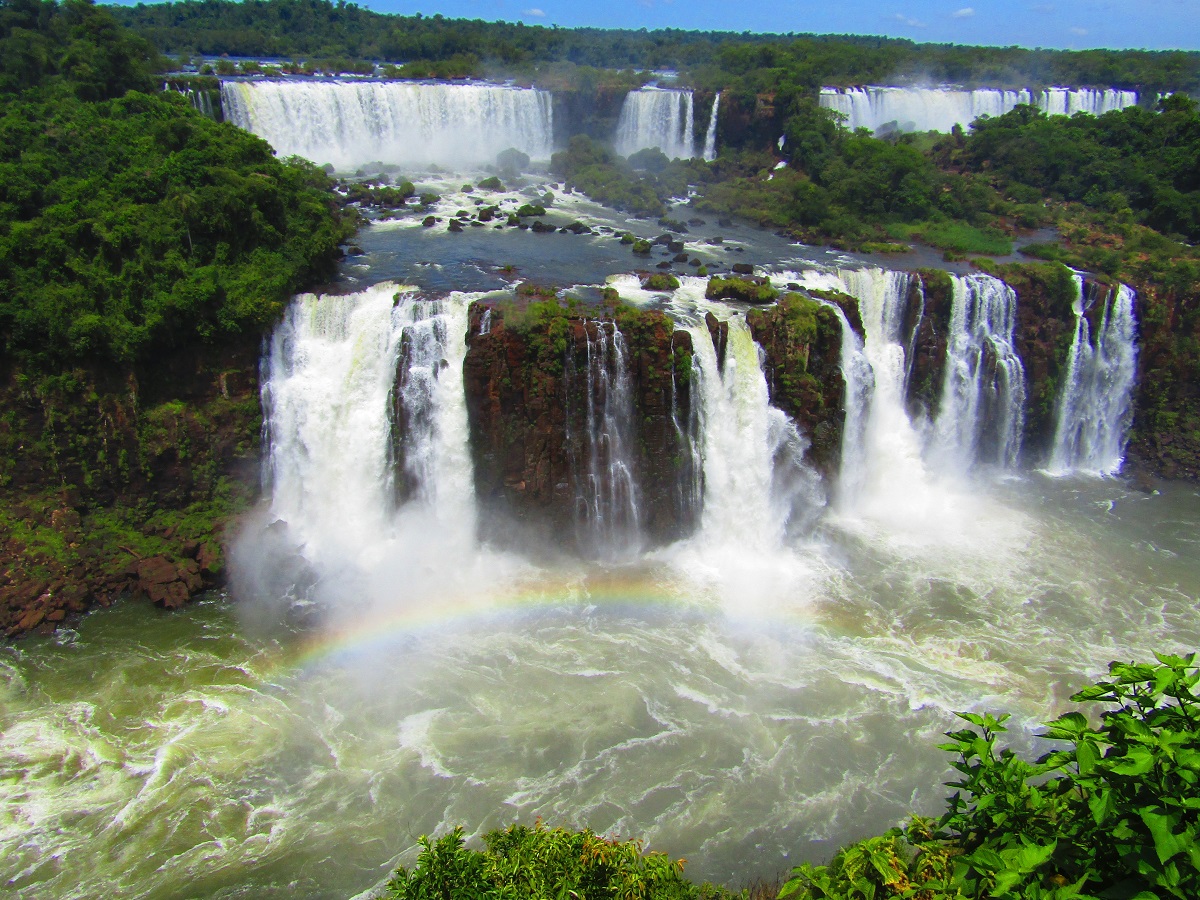 August 21, 2020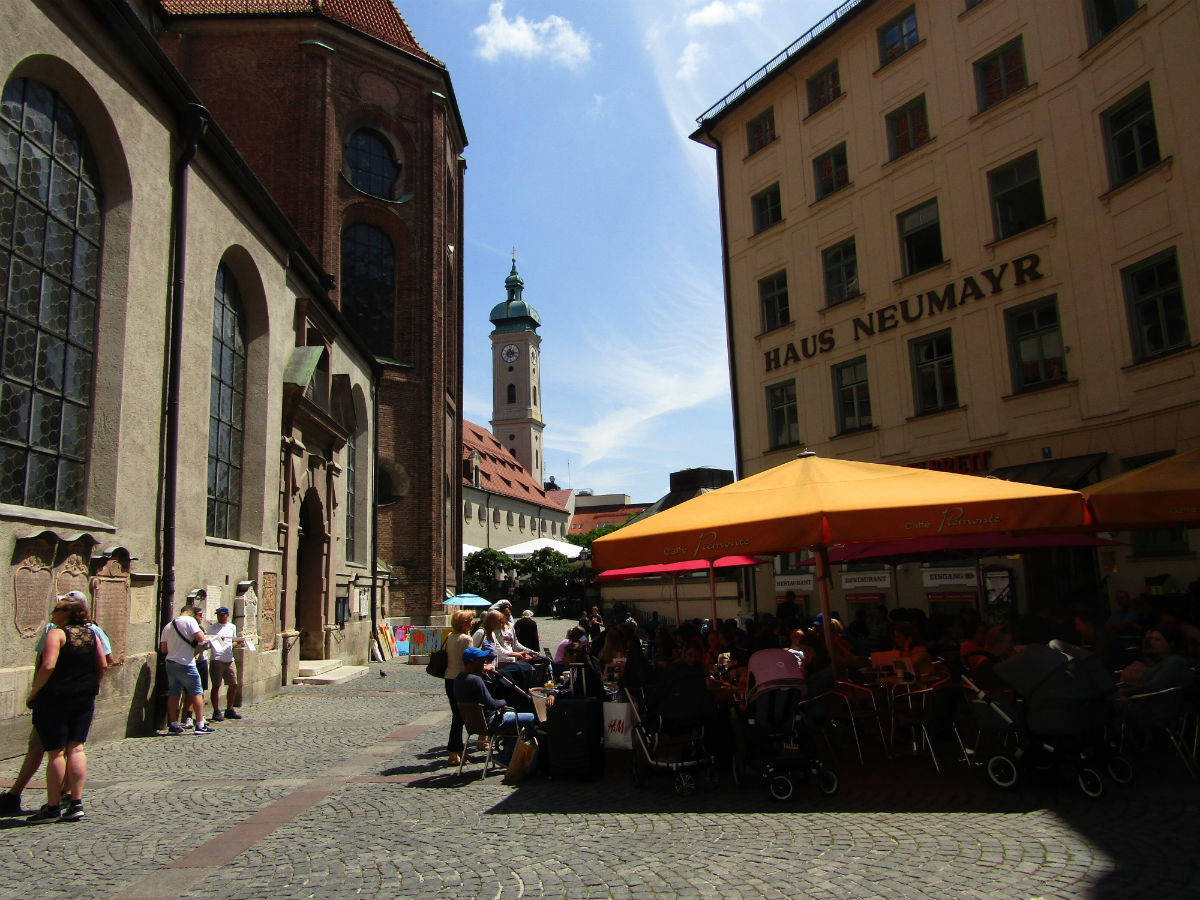 August 31, 2019