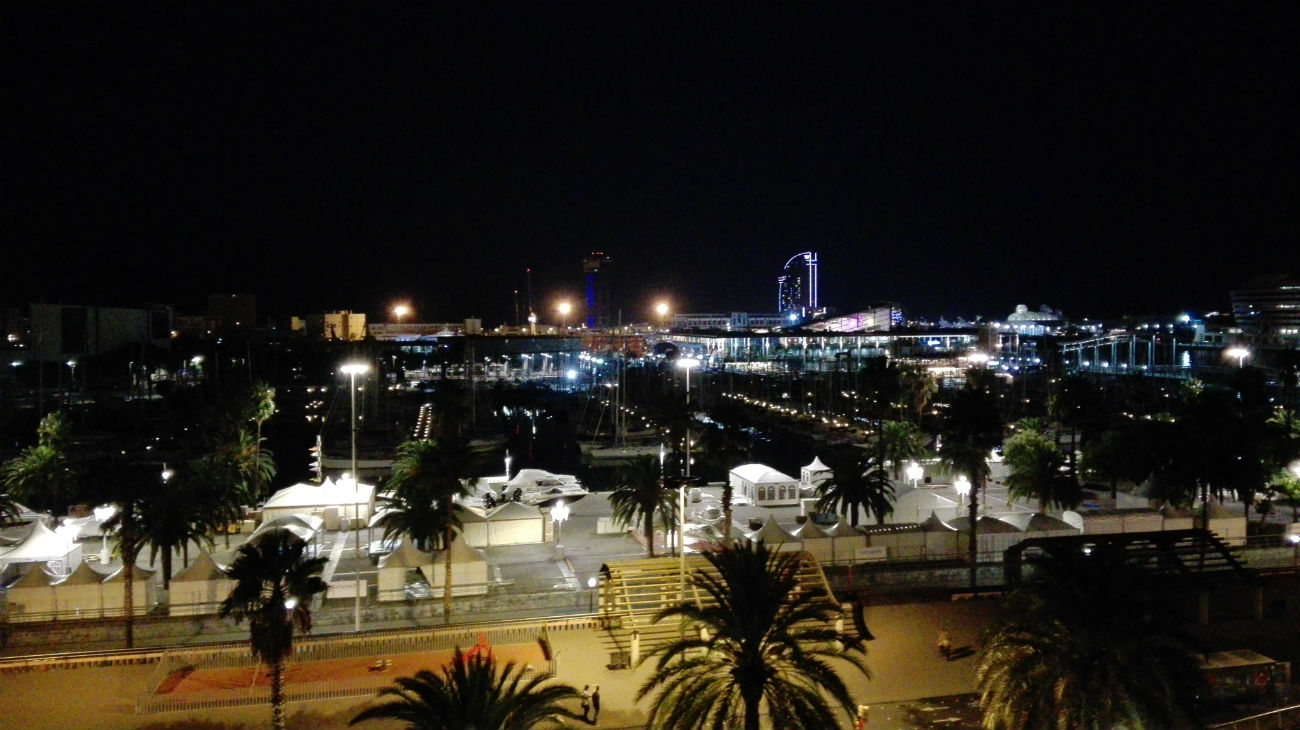 Best events and entertainment in Barcelona
Barcelona, the city that never sleeps… oh sorry, was that New York?
Well, Barcelona could definitely qualify as the New York of Europe!
It's very simple, there is so much to do that we almost never know what's going on. It doesn't advertise well, probably because it's going to be too busy anyways. So why bother? People who want to find out will find out. So in the end, it's not that easy to figure out what's going on. Or what's worth going to!
In this article, I am giving you a small guide to going out in Barcelona, highlighting what I find really worthwhile, after almost 10 years living in the city!
Best event venues in Barcelona
Rooftops
Catwalk has a rooftop overlooking the beach and it's a really great place to go to, especially in the summer and sunny days.
It is situated near the famous Mapfre Tower, a landmark for locals. If you prefer, you can mention the famous 5-star Hotel Arts, it's another landmark next to the Mapfre Tower.
On the other side of the beach, next to the famous "Hotel Vela" as referred to by locals due to its shape, i.e. the W Hotel, there is a new venue called "The Blue Spot". The advantage of this venue is that it can be totally covered if the weather gets bad.
I had a very good experience there because the staff were awesome! and the DJ was really friendly and even if the electronic music is not my cup of tea, I enjoyed the way she was mixing!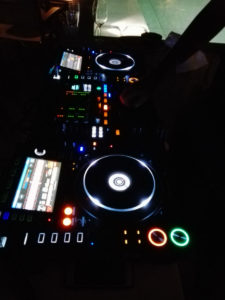 I was also very pleased by the bar staff! I have already mentioned in previous posts that I have lots of intolerances and it's always a challenge when going eating or drinking out. And as I don't drink, apart from wine when I dine out, my options were running out… So I asked if he could fix me an ice tea, the American way!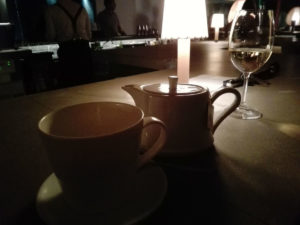 If you are from the US, it might be obvious for you but for us in Europe, when you order an ice tea you usually get a Lipton ice tea. Which I avoid for its sugar. In the US, you get a real black tea served with ice! It actually makes sense! But here in Europe, it's weird… If you go to a bar and ask for a tea bag with ice, they might give you a funny look!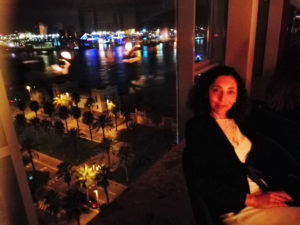 Well, first they told me they didn't have hot water. Obviously, I didn't expect hot water in a discotheque. But when I told him I wanted it cold and hence, didn't mind, because it's the only thing I could drink, then he found a solution and offered me a real tea, with ice on the side! Awesome service!
Hotel venues in Barcelona
As I mentioned in my previous post about things to do in Barcelona in the summer, I love going to hotels terraces. But you need to check their agenda to know if there is any music going on over there.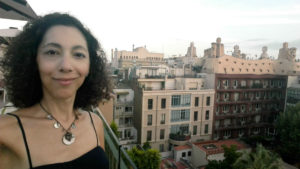 Hotel Hilton next to Diagonal Mar has barbecue parties sometimes in the summer. Again you need to check what is going on because it is changing all the time.
I went to the Almanac Hotel on Gran Via near Passeig de Gracia last summer, and enjoyed jazz music overlooking the city on a Sunday afternoon. Nothing better than that to chill before starting off a new hectic week!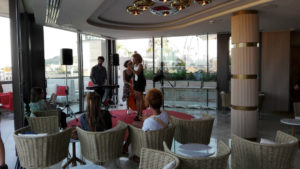 A friend of mine – T-Bird – often mixes at the Soho House and I really fell in love with the place! There is a photo boot where you can take instant pics to keep memories of great nights there! Then you have sweets for free, and what I love the most are the great sofas to enjoy nice conversations with friends with nice music in the background. Or if you feel like you can even dance! Or enjoy delicious cocktails! They have a lot of choices, even  alcohol-free!
The only problem is that you need to be a member to access it so it might not be the ideal place unless you know someone who is a member already! Or you want to become a member yourself!
Clubs to go out in Barcelona
Okay, I have to admit… I am not a great fan of clubbing. I used to live in France, Germany and in Ireland, and clubs here are ridiculously small in comparison… The city definitely lacks of space…
But I couldn't talk about entertainment and not talk about clubs…
So here are a few famous ones where I sometimes go to
Shoko
This is one of the most famous discos near Barceloneta on the beach front. It's quite big and there are plenty of options to sit down as well if you want to take a break.
Opium, Pacha, Catwalk are all next to each other and you can try and see what you like the most.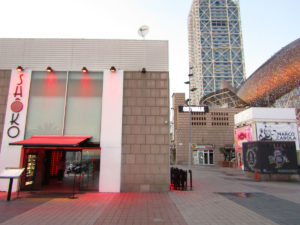 Otto Zutz
It was one of the first clubs I went to in Barcelona and as I love R&B it was perfect for me. But it gets really packed from 1:30 am and as much as I enjoy socializing, too much is too much… So my tip… go early and… leave early!
El Cangrejo
This is a very small place but the atmosphere is excellent and I had some of the best parties there. Although it was not really great for me as there is really little options to sit down. But the little time I spent there was really fun! It's close by the Ramblas in Drassanes so it's really easy to reach.
Jamboree
That's a classic in the gothic district. Everybody knows Jamboree in Barcelona.
For those who love R&B and hip hop like me, it's definitely a reference in the city!
Best concert venues in Barcelona
If you are looking for the best music venues in Barcelona, have a look at this list! Barcelona has eclectic choices so you have a variety of options depending on your mood!
Palau Sant Jordi & Estadi Olimpic
That's where the biggest concerts take place: Beyonce, Madonna, U2, Coldplay… It's either in one or the other. The stadium is obviously bigger and great in the summer.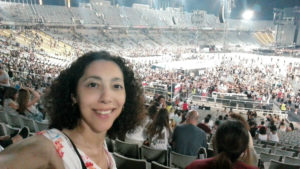 My best concerts: I loved Rihanna, John Legend, but my favourite was the queen of pop… Madonna!!
Madonna was a must, at least once in a lifetime! And despite her age, she delivers! Some people were grumpy about the performance lasting only 1 hour. It's because it was sooooooo good! The dancers and the decor were simply breathtaking!
Estadi Olimpic: Beyonce and her hubby, but believe me, Beyonce was the main attraction! She is so spectacular on stage! Her voice is incredible!! How can you move so much and keep such a strong voice?
Palau de la Música
This is actually one of the most impressive landmarks of the city. It receives lots of tourists every day, even if they don't come to a concert, but just to see the design and its modernist architecture.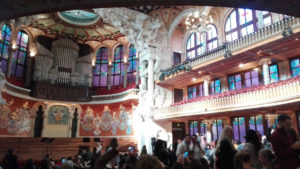 As a matter of fact, it is part of the Unesco heritage since 1997. They even have their own restaurant within the building.
Have a look at the program. They offer very different types of music like flamenco, jazz or classical music.
Razzmatazz
Razzmatazz is not only a discotheque, but it´s also a concert venue, and some of the best international artists came and keep coming here! A few examples: UB40, Snow Patrol, and in the past great names like Coldplay or Arctic Monkeys!
I even had the opportunity to sing there with my choir, The Barcelona English Choir, we did 2 concerts in support of a non-profit organization called Candela, with great hits from amazing artists like Sia, Beyonce, Bjork, or Chris Isaak.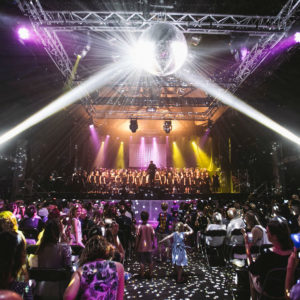 The building is actually an old factory of Poblenou, thus offering a lot of space and different rooms with several music styles.
It was a great experience to sing there as well with all this space so we could rehearse and gather to eat, drink and get dressed! And then perform to our best! The crowd enjoyed it and had enough space to dance!
L'Auditori
This is actually one of the biggest concert venues in Barcelona. And I was lucky to perform there as well in 2016 and 2017. My favourite place!
The repertory here is very different, with classical music, jazz sessions, orchestras. It's actually the headquarters of the Orquestra Simfònica de Barcelona i Nacional de Catalunya. A huge building near Glories @22 easily accessible with the tramway.
If you want to enjoy great sound quality engineered by Higini Arau, with the best music, don't miss l'Auditori!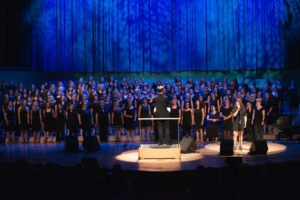 Bars with live music
You don't have to pay to enjoy live music in Barcelona!
Every day you can find places where bands will play and you can enjoy a great atmosphere without having to spend more than your drinks!
If you ask me what are the best live music bars in Barcelona, I would say to check the following:
Harlem Jazz Club: one of the first venues I have discovered with my friend Kisa DJ who used to play often there! It is very central so easily accessible.
The Wild Rover Irish Pub near Drassanes: I love Irish pubs! After all, I came from Ireland before arriving in Spain and it's a great place if you want to sing along and enjoy a good beer with friends!
Balius: great bar in Poblenou where I love to go on Sunday evenings to listen to some jazz! They usually host Catalan jazz bands and it's always a great time to unwind before starting off the week!
Guzzo in Born: It's more than a bar, you can actually dance there if you want to! So don't expect a quiet place to talk with friends! For me it was perfect as there is a lot of space to sit down and whenever I want to move I can join the crowd and dance!
Craft Barcelona:  in the heart of the city, near the famous Plaça Sant Jaume. I discovered this place recently and I like the fact that it has several levels and you can choose to either chill, talk with friends, or enjoy live music!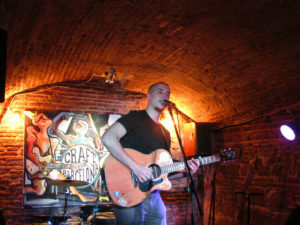 I went several times to all those places and depending on the kind of music I wanted to listen to and in which neighbourhood I was willing to travel to, I chose one or the other!
Best festivals in Barcelona
If you are looking for places to go out in Barcelona with an outdoor settings, then its festivals are definitely a great option!
Cultural festivals of Barcelona
There are many events that are part of the culture of the country and the city and you should consider seeing if you are here during those days:
La Mercè (September)
King's Day (January)
Carnival of Barcelona (February)
The Calçotada (March)
April Feria  (fair)
Fiesta de barrios
Barcelona has plenty of major festivals of all its neighbourhoods called "Festes Majors"!
They take place a large part of the year and mostly from June throughout November! It's a great way to be with locals and learn about Catalan traditions. There are various free activities like concerts, decorations of the streets, dancing, and the famous Human Towers!
If you have never seen a human tower, I would definitely recommend you to try! You can be part of the "pinya" which is the base of the structure so that lighter people like kids can go up and make a tower. If you need to train your teamwork skills, it's definitely the place! One person fails and the whole tower collapses!
Catalans say that if you want to be part of the castellers, you need strength, balance, courage and common sense!
If you wonder which one to go to, the most famous ones are those of Gracia and Sants in August. But all of them are fun to participate in to! I used to live near the parc of Poblenou where all the parties were taking place so I was always going there. It was really fun, especially to see the Castellers!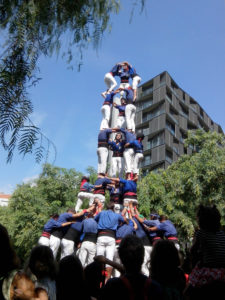 The one of Gracia is too touristy and too busy for me, so as I explained in a previous post about the best things to do in Barcelona in the summer, I would avoid peak hours if you really want to go there. Otherwise, I would suggest to simply go to less touristic ones, before or after the summer.
Música als Parcs
This is a great way to enjoy free music outdoor! This happens in the summer months and it's really worth going to! Barcelona organizes free concerts in the nicest parcs of the cities like the famous Ciutadella Parc.
You need to check the programme but usually, it is either jazz music or classical.
I have enjoyed a really great concert in the park next to my house in Clot and every year we are lucky to get amazing jazz bands at the end of August and their voices are just breathtaking!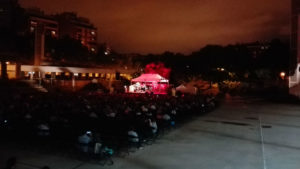 Pride Barcelona
Barcelona is one of the best cities for the gay community so it's only logical that its gay pride is one of its best festivals!
It's not only a parade, it's also lots of activities for all ages, from interesting talks, concerts, sport competitions, and even activities for children and their family.
It's all about love and respect!
Best sources of information for Barcelona events and parties
These sources will help you find information about events like:
concerts
gigs and live music
best bars and gay bars
shows
Barcelona Nightlife guides
Facebook
Facebook might loose users because of their annoying algorithm that prevents you from seeing the activities of the friends you least interact with, but the facebook groups are a great way to keep users like me up to date! I love them! It's like a community where people share plenty of things.
I use different ones for Barcelona so you just need to check what is most appropriate for you. For events, I check Barcelona jobs, events, accommodation.. for example.
Facebook also has an event page and there is usually a lot on it! So if you want to know what are the events in Barcelona this weekend, have a look there!
Timeout
They are in all major cities and you probably know them. It's definitely a great reference to find out what's happening in Barcelona.
Metropolitan Barcelona
Another great website listing all events of whats on in Barcelona!
Radio Barcelona City FM
If you enjoy listening to the radio, let DJs do the music for you, it might be a great way to figure out about events in Barcelona. You can listen to them on 107.3, online or follow them on social media.
At World Travel Able we hope we have provided you enough ideas to enjoy Barcelona day or night! I am also working with Vibe Select to get more Urban vibe to the city thanks to great DJs like T Bird and Vibe Select events, which are for me the Crème de la Crème here!
And you? What kind of events are you enjoying the most?
You May Also Like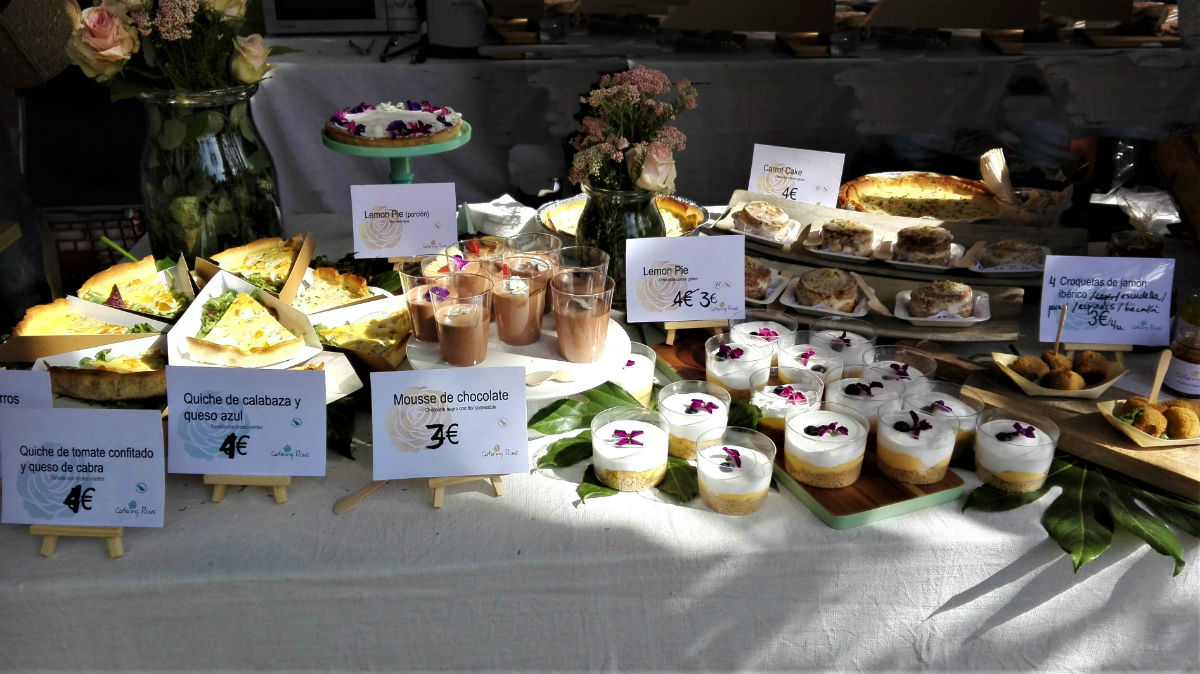 April 21, 2018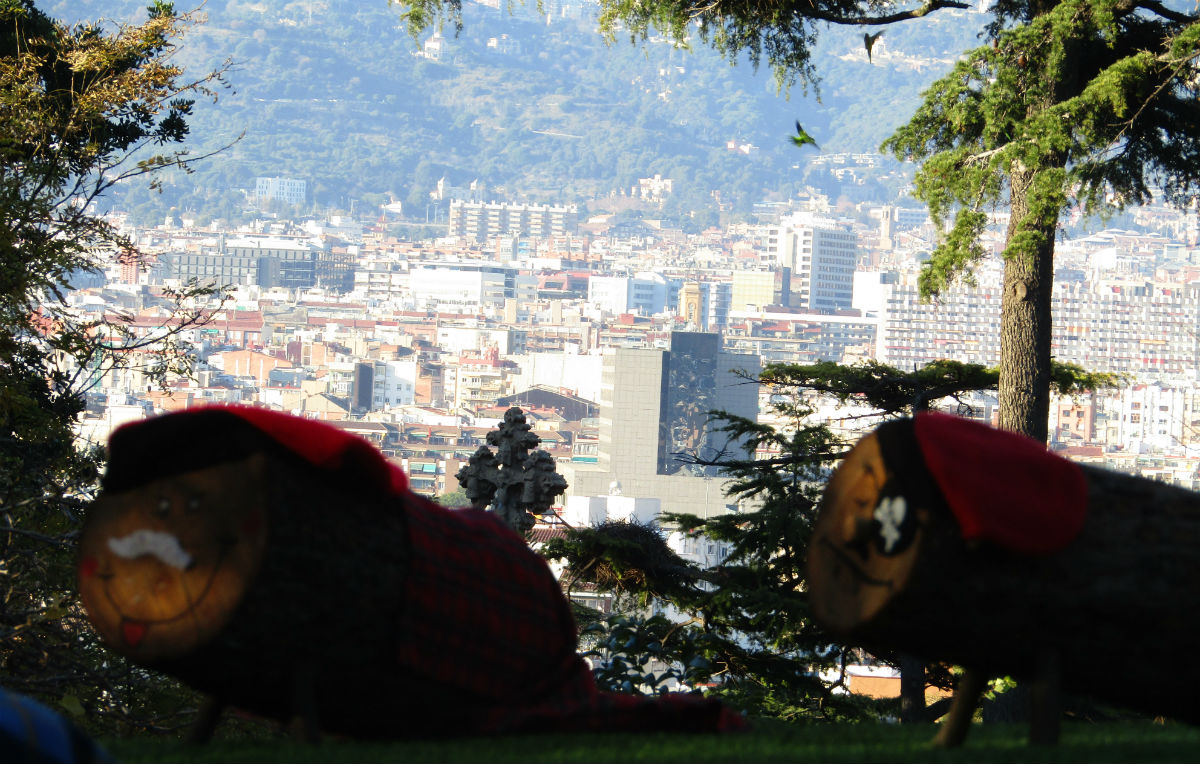 December 5, 2019