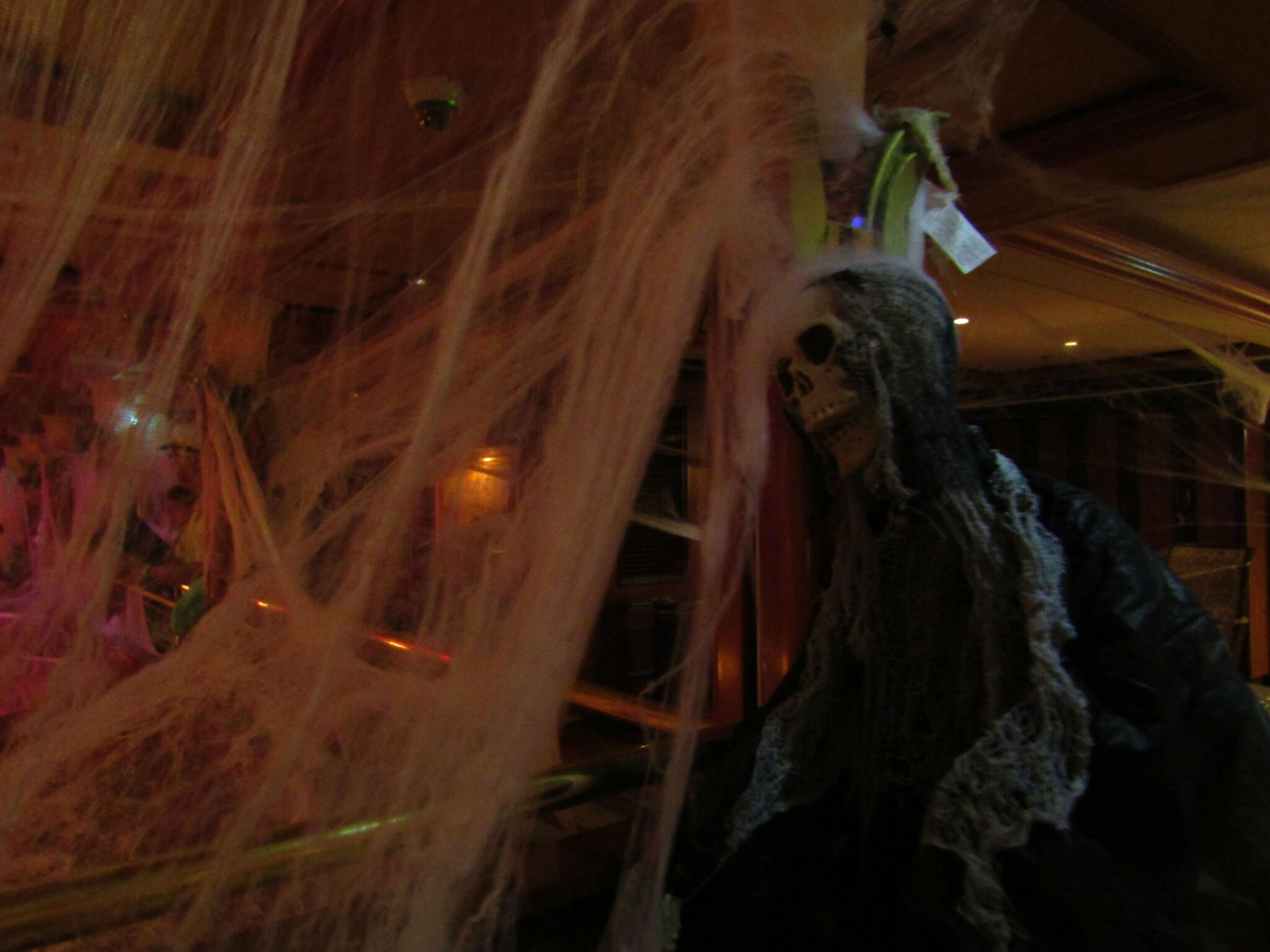 Top 5 destinations in the world to celebrate Halloween
Halloween is approaching and I wanted to share with you the best destinations I have experienced or heard of to celebrate it.
Halloween: a brief background
Before starting, I wanted to talk about where Halloween comes from and how it became so popular.
Halloween comes from a Celtic tradition called Samhain, which means the end of the summer. The Celts lived mostly in a land roughly comprising Ireland, Northern France, and the United Kingdom.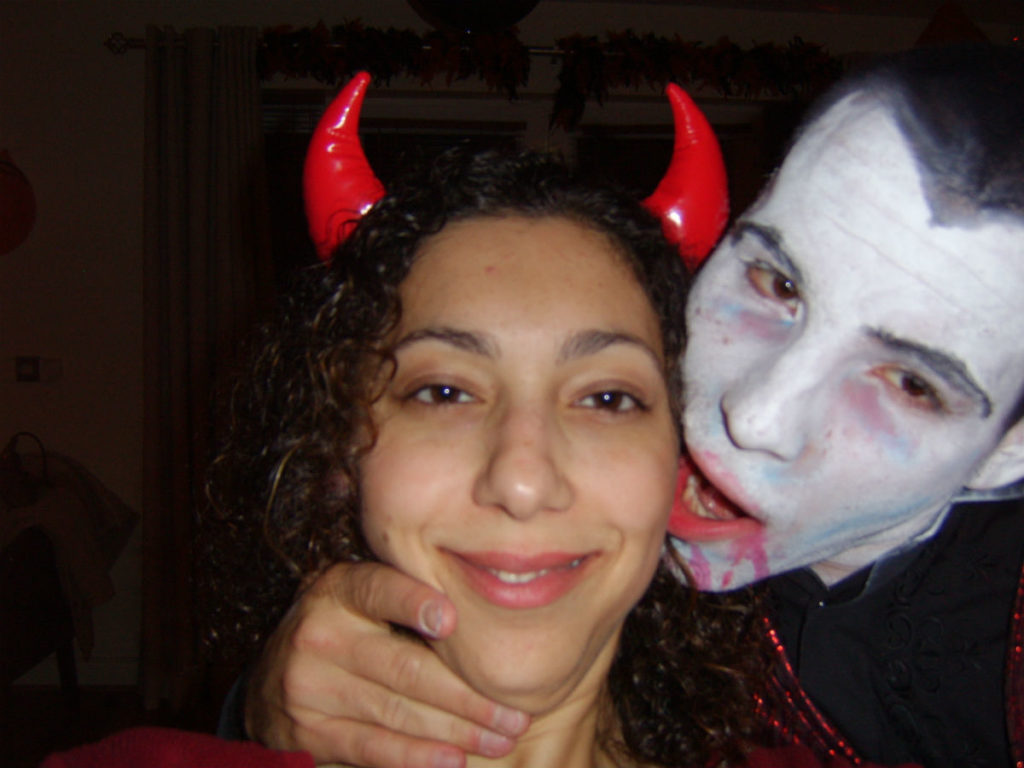 It was called Hallows Eve, as the 1st of November was considered the first day of winter, a time associated with death. That's why people would celebrate Samhain the day before. It was believed ghosts returned on Earth at that time of the year and this celebration would ward them off. Find out all the details about Halloween history in this article if you want to know more.
Ireland and Northern Ireland
It's only natural that, knowing where Halloween comes from, I mention Ireland as the number one destination for celebrating it! At least it is the best Halloween destination in Europe!
I came to Ireland for the first time in 1999. Being French, I didn't celebrate Halloween. It was slowly becoming popular all over Europe.
And that's when I discovered all the beauty of it!
Northern Ireland: The number 1 Halloween destination
We were coming back from a trip to Northern Ireland on the 31st of October.
Northern Ireland was a great surprise for me. There are so many beautiful sights to visit there like Belfast, Derry (Or Londonderry), The Giants Causeway, Carrick-a-Rede or Dunluce Castle.
Those sights are perfect to put you in the mood of Halloween!
They have such a mystic feeling!
According to this article from the Independent, Derry is the best destination in the world to celebrate Halloween. A mega parade, great costumes, jack o' lantern competitions, music, ghost stories, and more!
I only passed Derry shortly and didn't have the chance to spend Halloween there. But the atmosphere prepared us to celebrate it back home, in County Mayo at the time.
Celebrate Halloween in Ireland
That's the first destination where I celebrated Halloween.
I saw for the first time kids go trick or treating in our neighbourhood.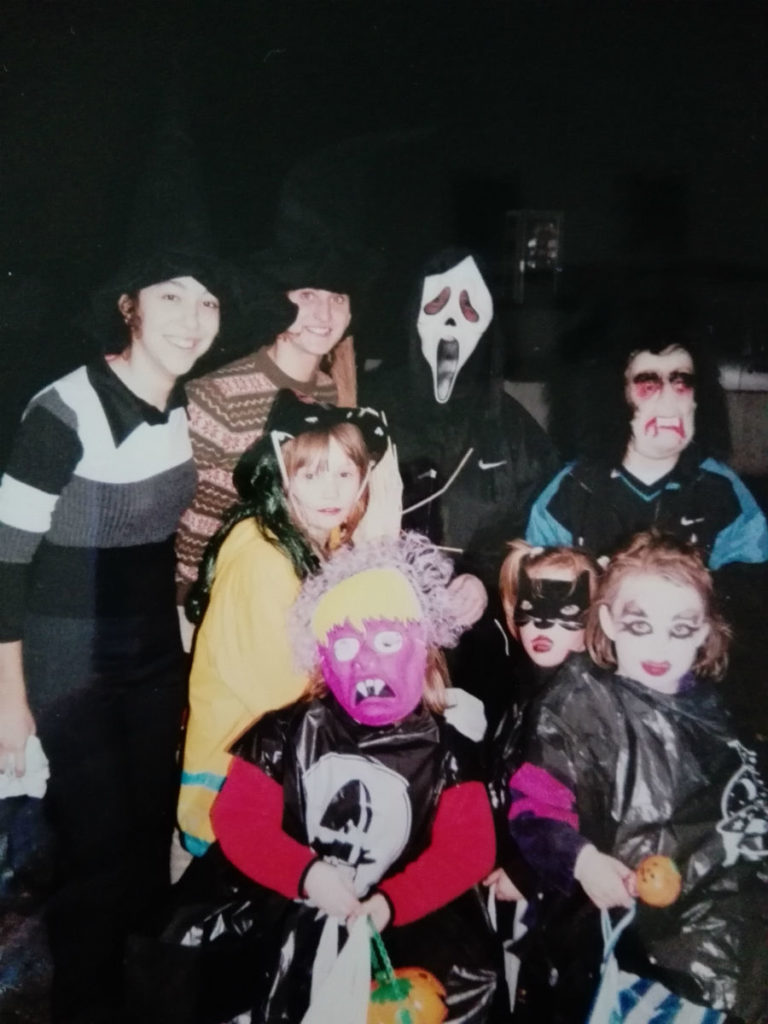 We bought lots of chocolates and sweets to make sure we would have enough for the whole evening.
I also enjoyed the decorations that are supposed to scare away evil spirits, especially "Jack-o-lanterns". In the past people used turnips which have now been replaced by pumpkins. You can see them almost at every home window.
The tradition is to have a big communal bonfire and people would use a turnip to bring some of this fire back home. Nowadays everyone – in all the Halloween destinations – uses pumpkins instead. The inside is carved out to hold a candle and be used as Halloween decorations.
Dressing up also comes from the same Celtic tradition. We enjoyed that part and put all our imagination into it to create the best costumes we could!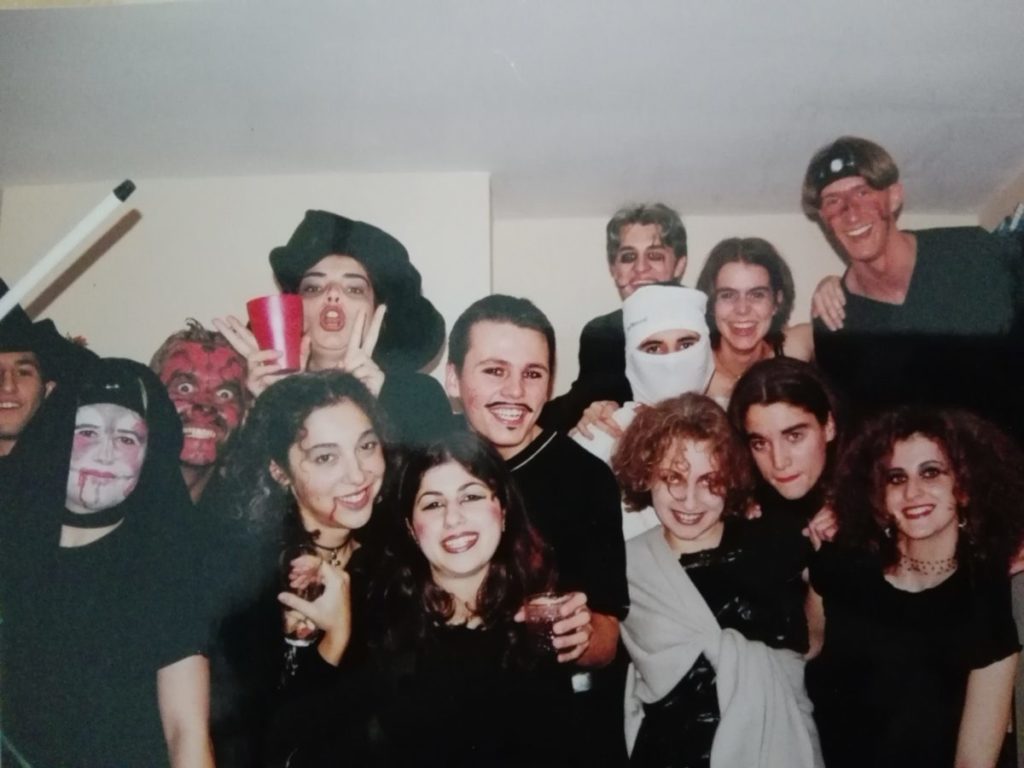 You will find plenty of places to celebrate Halloween, no matter where you are in the country. Also, make the most of your time and visit some of the best sights in Ireland.
Even if Halloween is not the best time of the year to travel to Ireland, the country still has lots to offer on rainy days. A trip to Ireland without rain is not a trip to Ireland!
You can have a look at my previous article about the best things to do in Ireland if you can't decide where to stay.
Things to do in Dublin and around
I have recently been to Dublin and we had rain for the first 2 days. We still had a great time! And according to me, it is a great Halloween travel destination!
We enjoyed cafes like the Bewley's Oriental café, pubs, and the Trinity College Library, as well as a funny bus tour, the Viking Splash Tour, which included an amphibious vehicle going on land and water that explained the history of the Vikings in Ireland!
If you want to get into Halloween's atmosphere, there is even a Dublin Ghost Tour Bus!
If you want to see the gorgeous Irish nature, you need to go to Wicklow!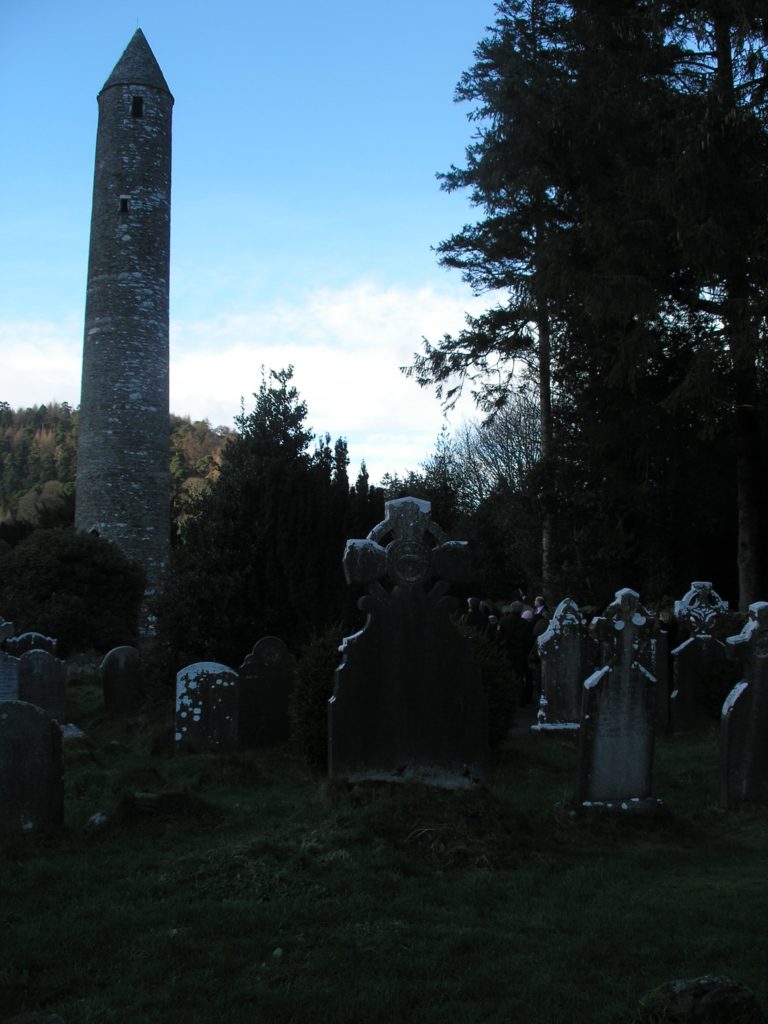 It's only 60km south of Dublin and it's worth a visit! There's a lot to do, between hiking in the hills, or simply having a walk around its lakes, forests, and waterfalls. Depending on the weather, you can do one thing or another. Russborough Castle is also a great place to visit in Wicklow and according to some people, one of the most beautiful castles in Ireland.
Halloween in Europe vs America
The main difference you will notice is that in America, people simply dress up. It doesn't have to be scary.
While in Europe, as it is associated with ghosts and spirits, we would usually dress up with scary costumes.
Key West and Fantasy Fest
I had to mention an American destination for Halloween, because even if it originally comes from Ireland, the US has adopted this celebration so well that we often think it comes from there!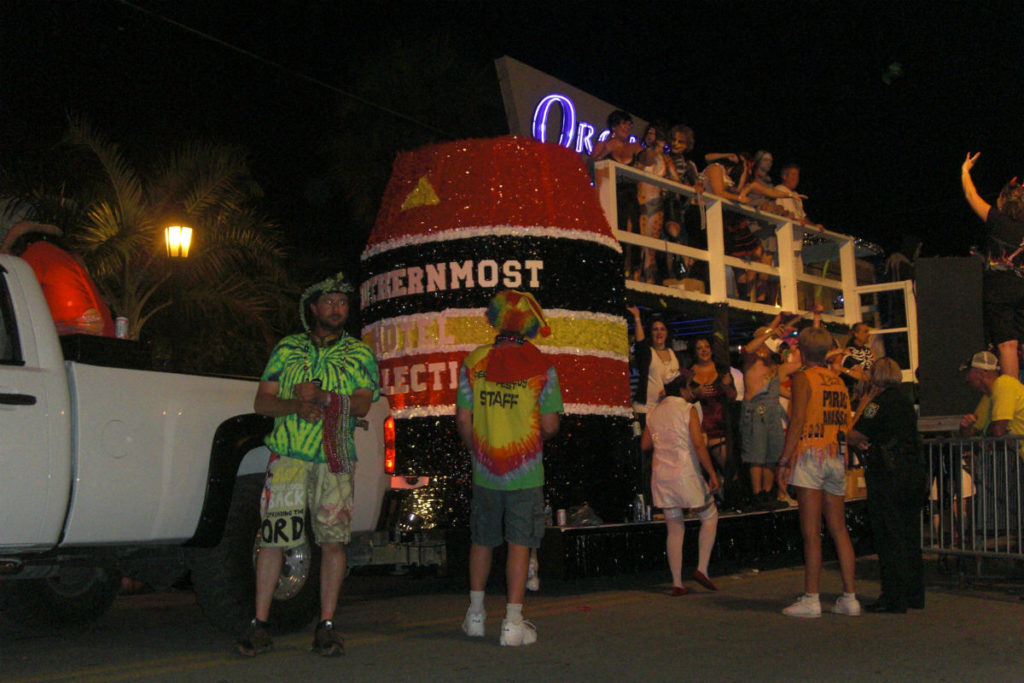 I was lucky to be in Florida a few years ago at that time of the year, and as we visited the keys, we decided to go all the way down to Key West and enjoy their famous "Fantasy Fest". It's not only about Halloween, as a matter of fact, in 2019 it runs from the 18th till the 27th of October.
Here there's no end to the summer, so people can dress up extravagantly!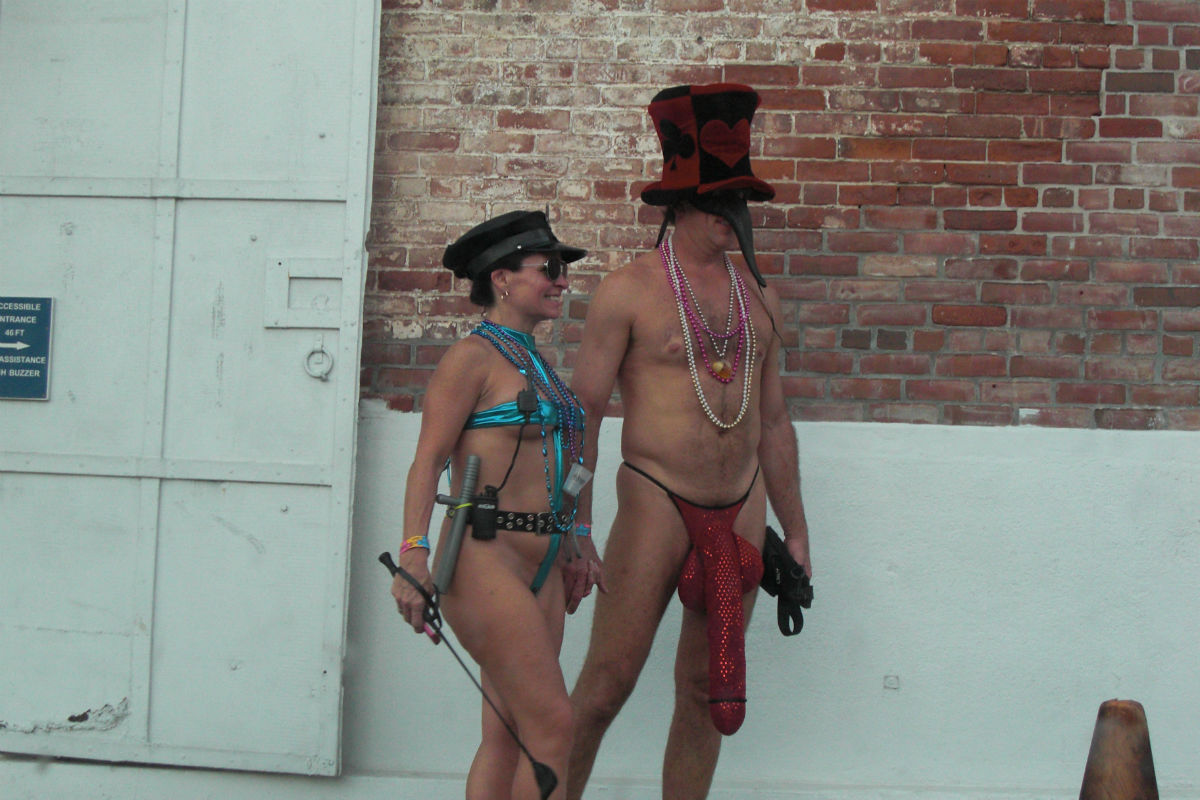 What I love is the creativity the people who took part in the parade put in. Very impressive work!
In 2019 they are celebrating their 40th anniversary, so be ready for an amazing festival! Check the fantasy fest website if you happen to be there at this time of the year!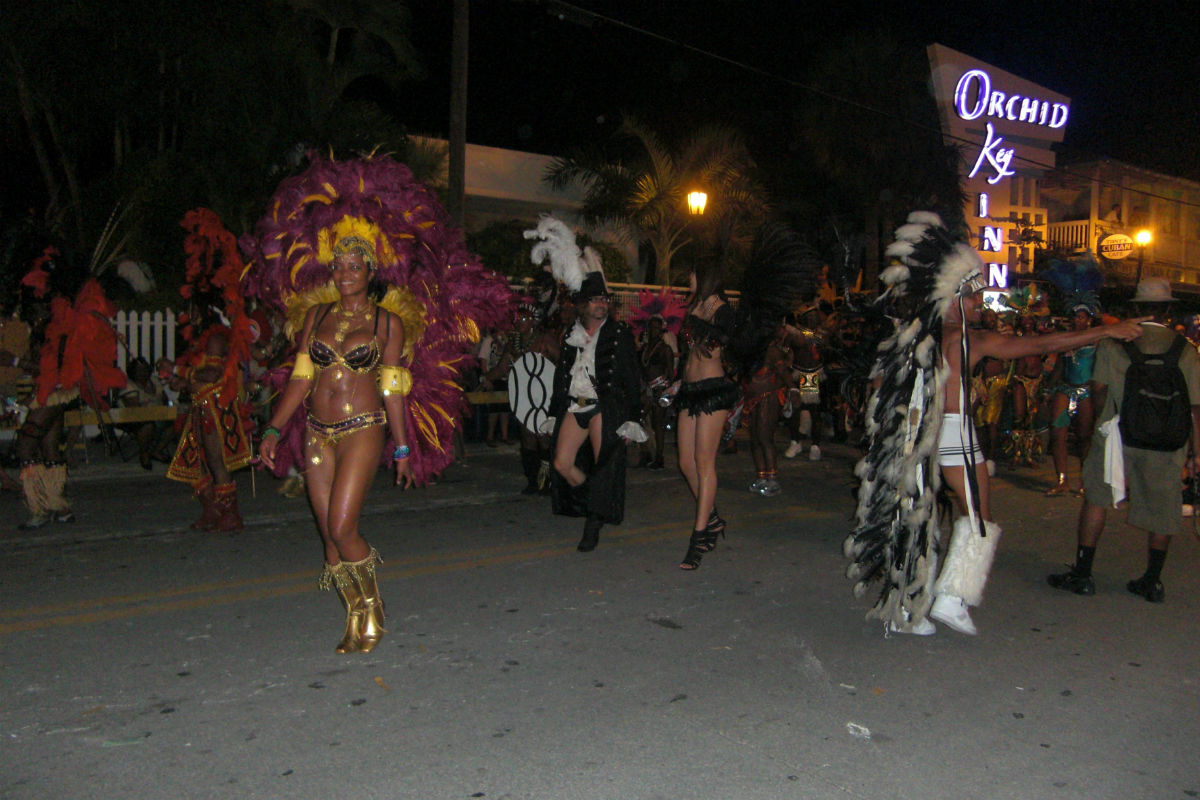 Barcelona: Castanyada vs Halloween
I could not speak about the best Halloween destinations without talking about the city where I live!
Barcelona is always planning lots of great things to do all year round.
I have written an interesting article about the best things to do in Barcelona in the summer, but Barcelona is great all year round.
In October temperatures are ideal, around 20ºC and you might have a storm or two but it's usually very sunny as well.
The Catalans have their tradition called the Castanyada, which happens at the same time of the year.
It also takes place on the day before the 1st of November, a holiday when people pay respects to their loved ones who have passed away.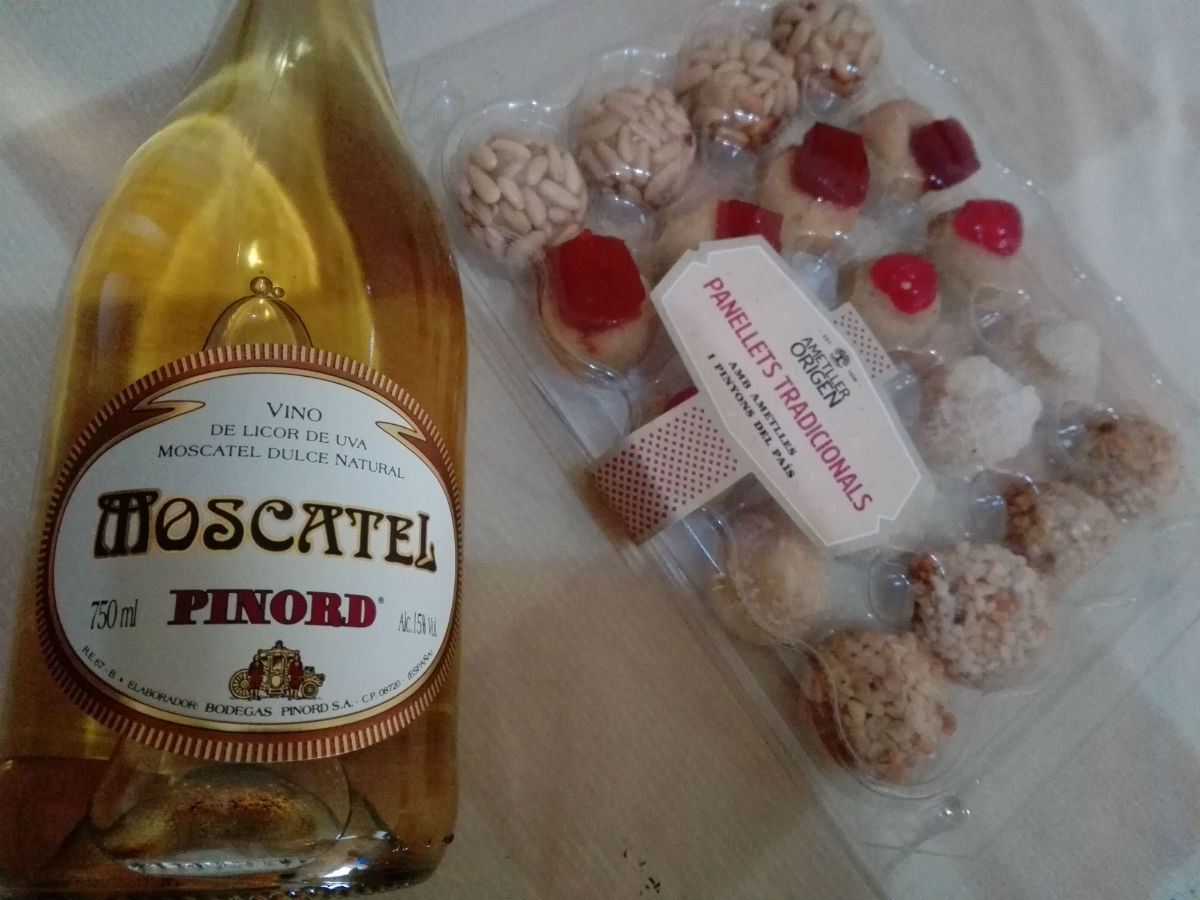 In Catalonia, the tradition is mostly related to what we eat at this time of the year, i.e. chestnuts and panellets (marzipan sweets) accompanied by a local wine to which I have dedicated an article interviewing a friend. You can find out more about the Castanyada in this article.
There are also Halloween parties here, as Barcelona is a cosmopolitan city. People here know how to party and enjoy getting dressed up, so I can assure you you'll have a good time!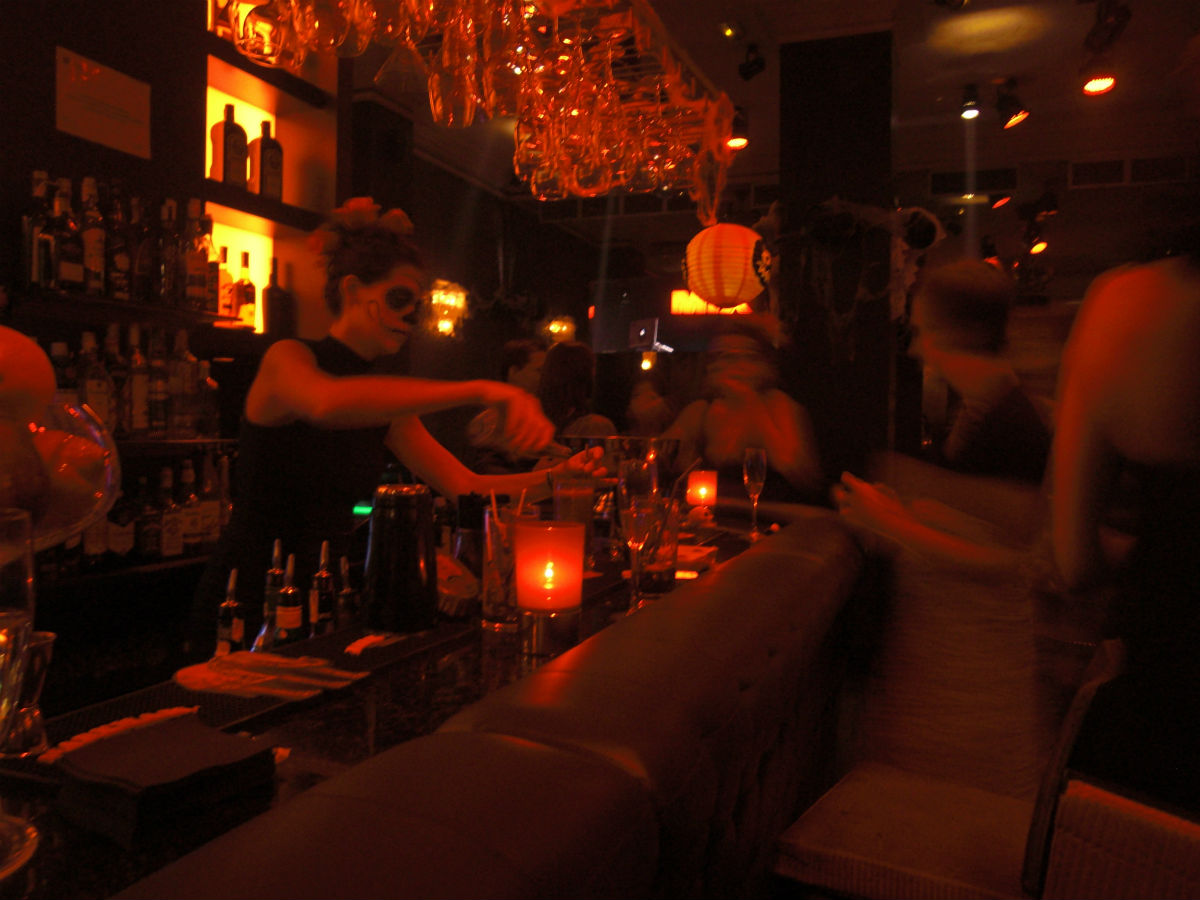 If you are looking for the best Halloween celebrations in Barcelona, have a look at Facebook events or simply check out local bars' programs.
Irish pubs usually celebrate that day obviously!
Another one I would recommend is the Halloween event in Poble Espanyol near Montjuic and Plaza Espanya.
Halloween in Venice, Italy
I have been to Venice for its carnival and around April/May. Like Barcelona, Venice is a great place to visit all year round.
Venice might not be your first choice when you think of Halloween destinations, but its narrow streets can be spooky, and places that have great carnivals usually have great Halloween celebrations too!
They are the best when it comes to costumes so you can imagine how great it can be for Halloween!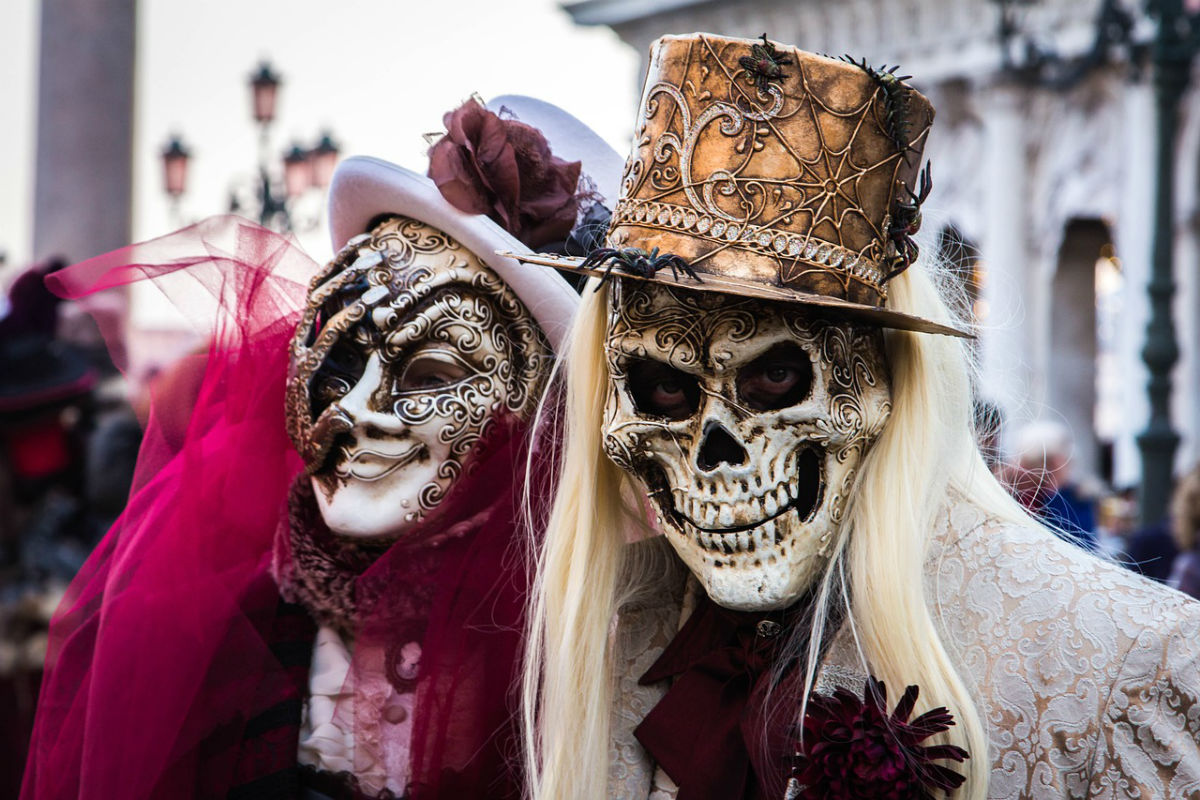 Italians are also familiar with Halloween now, and you will find decorations in the streets and shop windows.
If you want more of a scary feeling, you could do different tours. The Doge's Palace Secret Itineraries Tour is probably the most appropriate tour for Halloween as it will take you to places like jails with its interrogation rooms and torture chamber and secret passageways.
If you stay in Italy for a while, you could also attend a famous Halloween party called Halloween celebration. It takes place in Borgo a Mozzano, north of Lucca, which is about 3,5 hours drive from Venice.
If you stay in Venice, you could have a look at the different Halloween celebrations on this page.
New Orleans: my next Halloween destination
I haven't been to New Orleans yet, but I am planning to! I was originally thinking of going there for their Mardi Gras, but I have seen that Halloween is also a great moment to go!
They have a long history with voodoo and their Halloween celebration is one of the best in the world!
They are also masters when it comes to carnival parades, costumes and parties as you have probably already heard.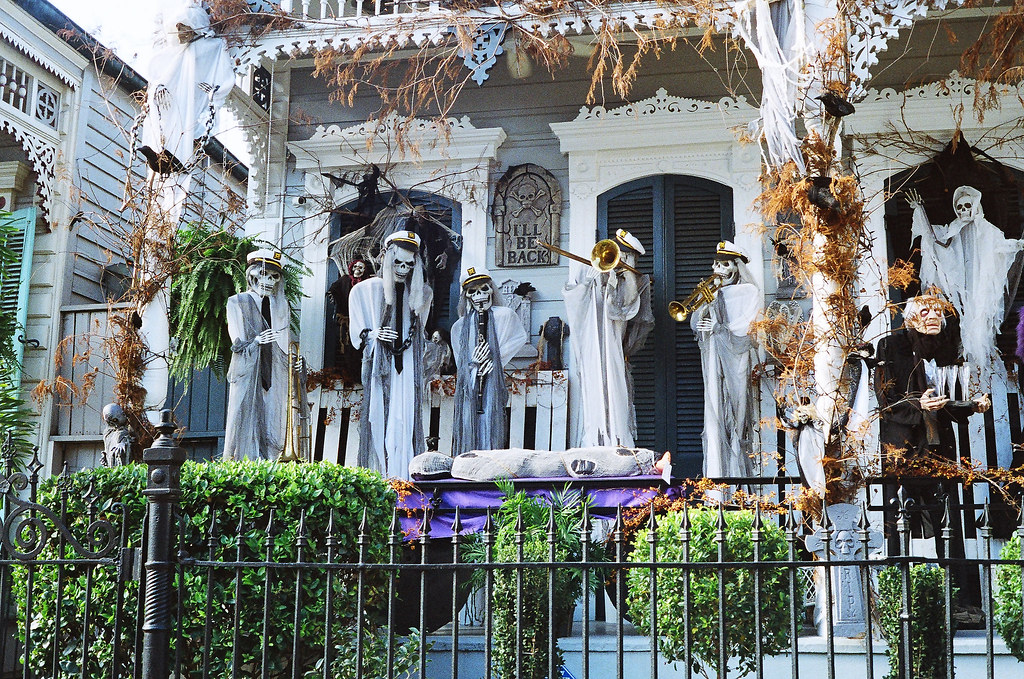 So I am pretty sure their Halloween must be impressive!
I hope my Halloween travel ideas will inspire you for your next trip to mark that special celebration!
Tips for a more sustainable Halloween
As much as I enjoy this celebration, I can't help thinking of the environment and the wastes generated around this event, or any event as a matter of fact.
What I don't like about Halloween is that it has become such a commercial party and businesses are only trying to make the most out of it financially. I went to Ireland in the first half of September and shops were already selling tonnes of stuff!
Nobody thinks of the impact it has on our planet.
However, even if you care about the environment, you don't have to give up on this fun celebration.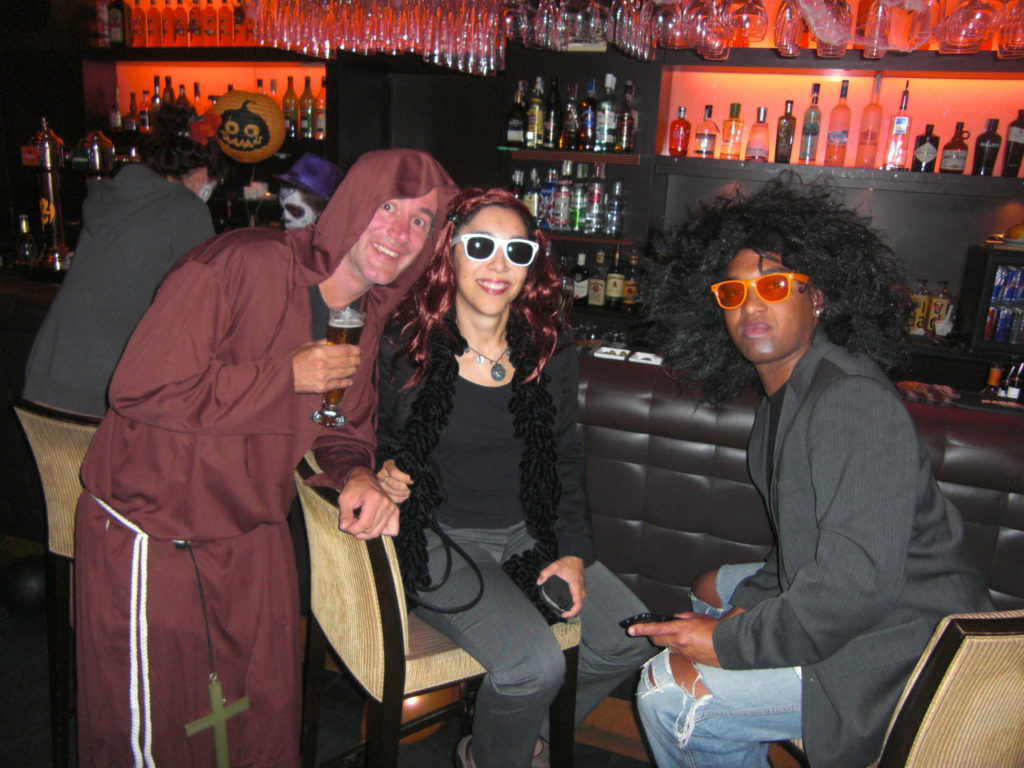 Here are a couple of tips you can use at any of your Halloween destinations which will help you have fun while respecting the planet:
Reuse: as much as you can! Instead of buying costumes, be creative and design your own! I remember when we came back from Northern Ireland. We only had a little time to prepare ourselves. So one of my friends just took an old bed sheet and used it as a ghost costume! It was great!
Avoid plastics: if you organize a party, just use normal cutlery and glasses. If you want to serve drinks with straws, use bamboo or stainless steel straws. If you don't want to lug the dishes, look for compostable alternatives to plastics. Or ask your friends to give you a hand!
Here you will find more environmentally friendly ideas to hold a sustainable Halloween party.
I'd love to hear from you! What have been your best Halloween destinations so far? Please share in the comments below!
You May Also Like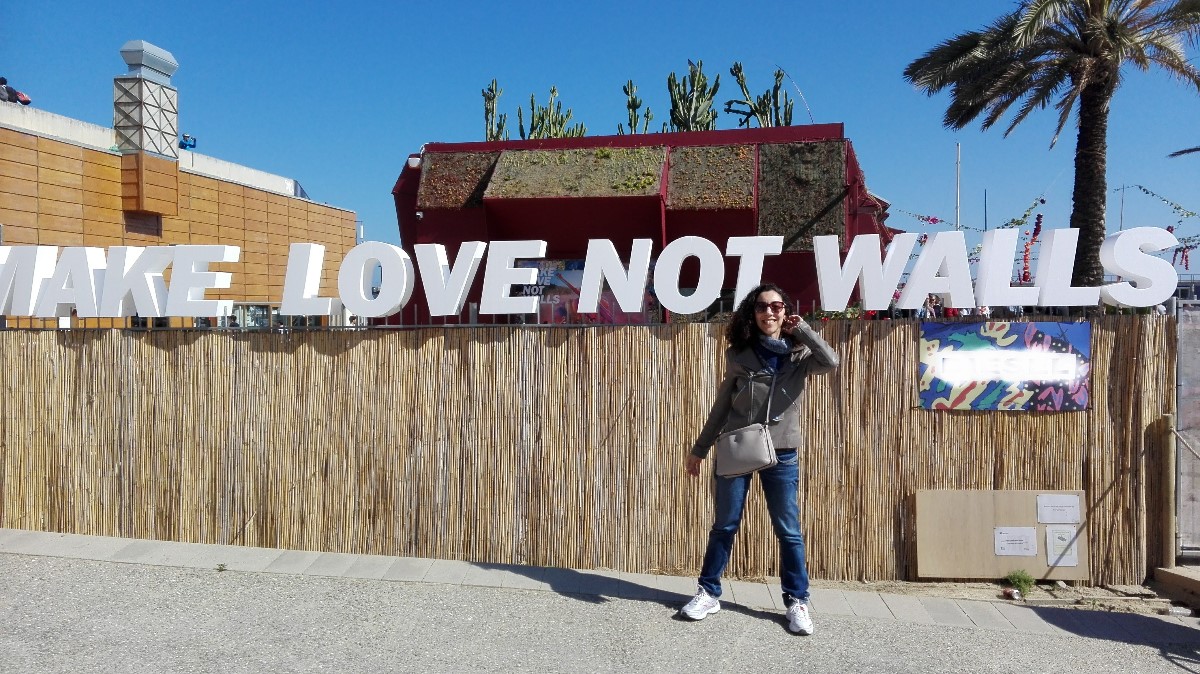 June 19, 2020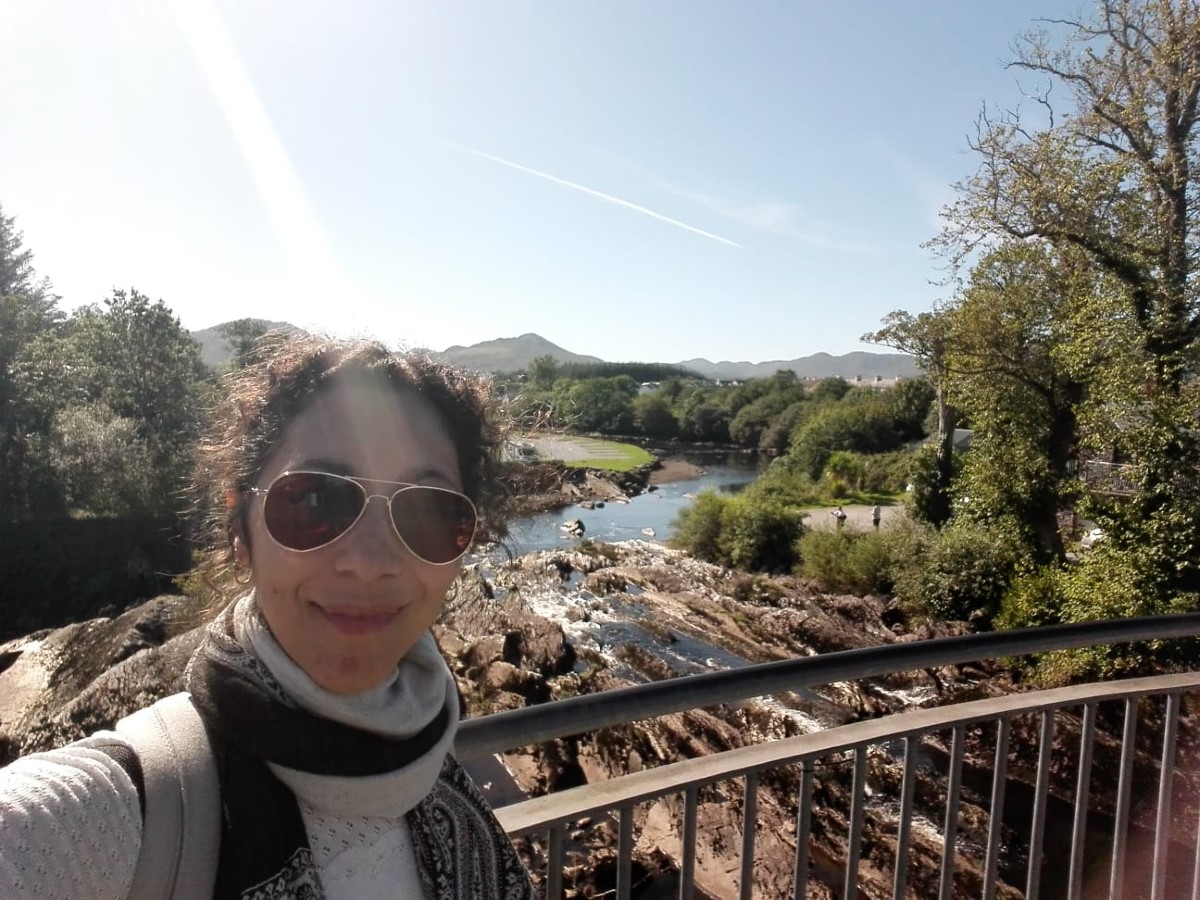 May 13, 2020