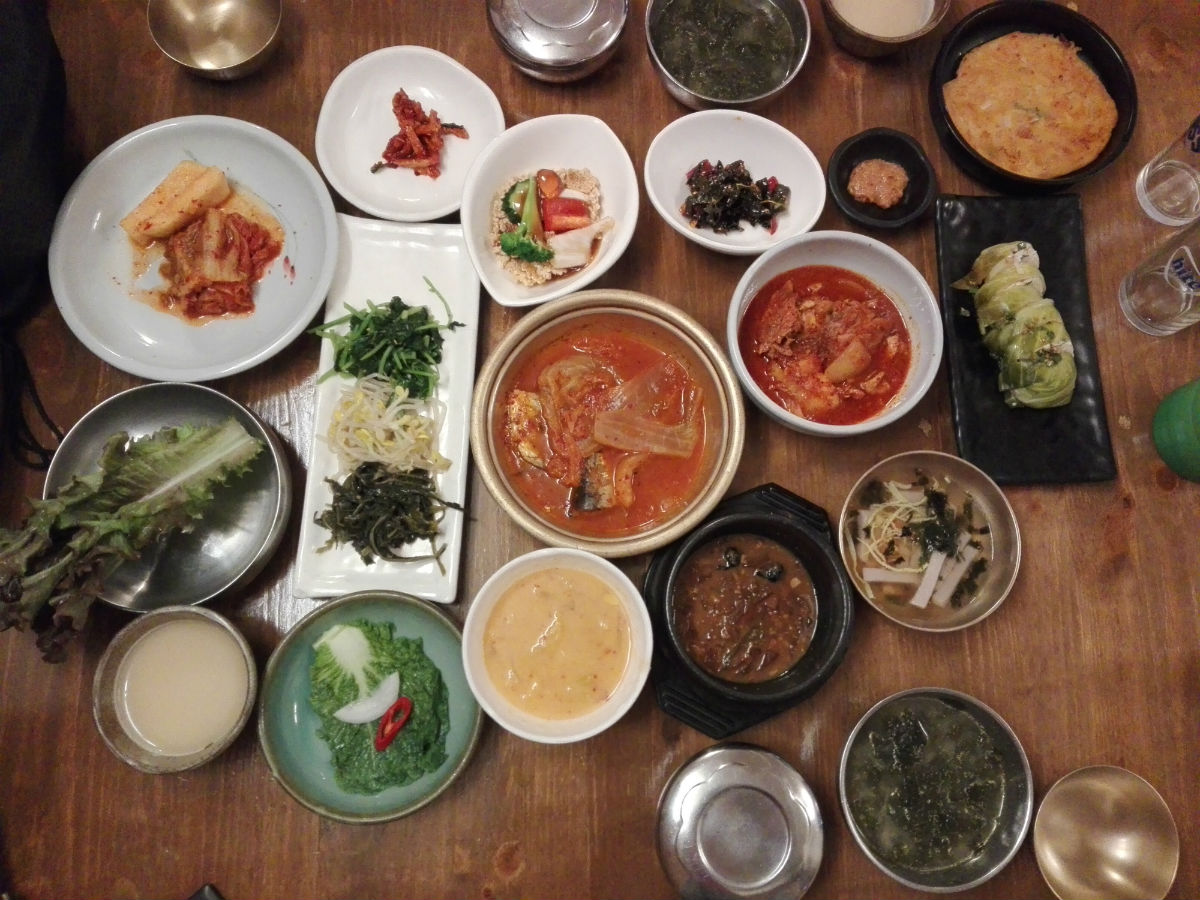 Jeonju food: 7 reasons why it's the best in Korea
Not only is Jeonju famous for its 700 hanoks, but it is for its delicious food too. Did you know that Jeonju was recognized by Unesco as the city of gastronomy in 2012? I only found out after my trip, but I understand why!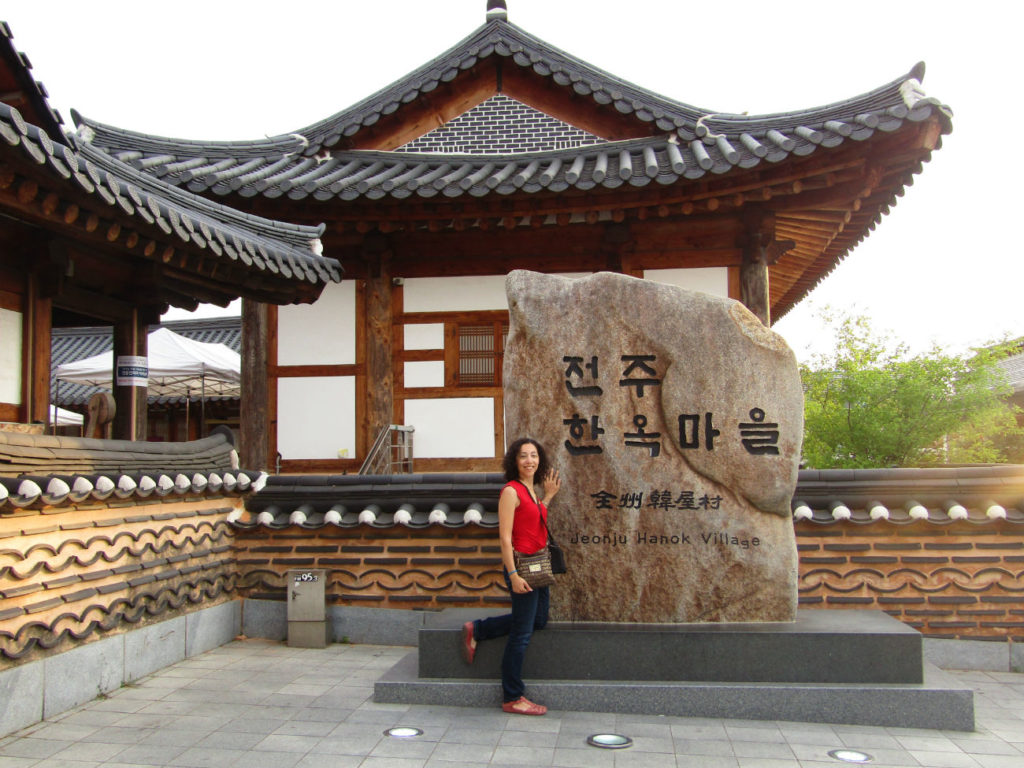 My Korean friend recommended I spend some time in Jeonju and she told me that the best food can be found there.
I got curious about it and decided to give it a try. We arrived there during the Jeonju Cultural Heritage Night Tour which is a festival about Jeonju's history and culture. It had started on the Saturday afternoon and we quickly saw the importance food has in this region!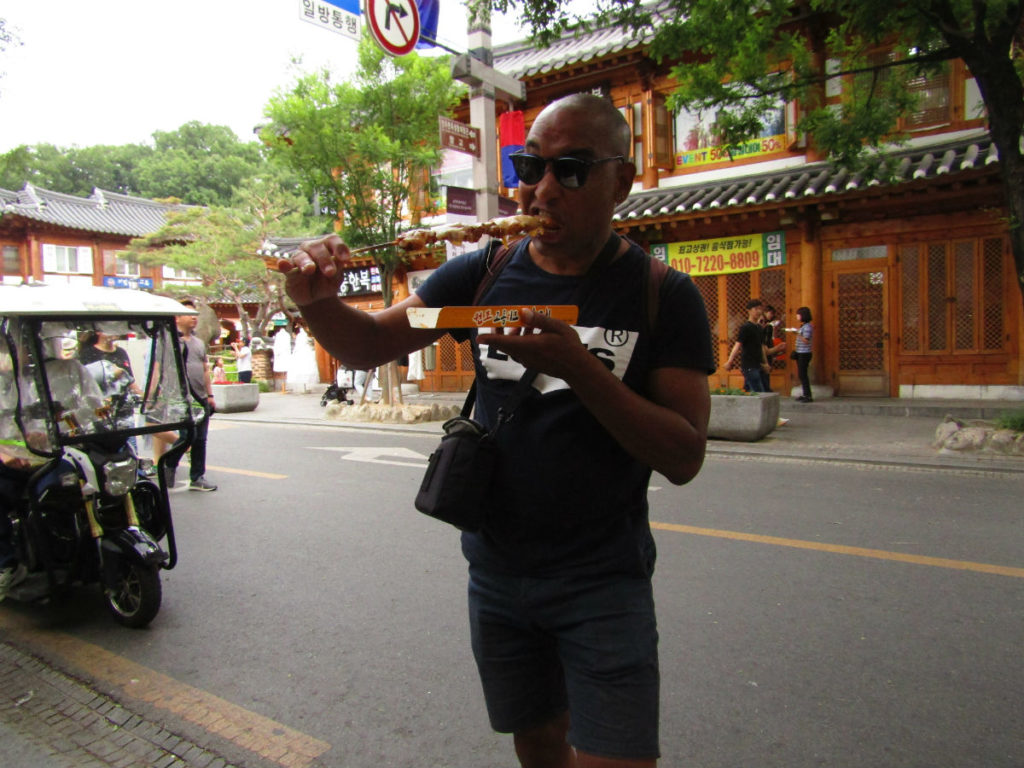 Jeonju typical food
The capital of North Jeolla Province is home to several famous Korean dishes, thanks to its variety of ingredients and proximity to rice fields and sea.
Bibimbap
I heard of bibimbap before I even came to Korea. It's one of those dishes that is internationally renowned.
I didn't have enough time to try all of Jeonju's specialties but obviously, the bibimbap must be at the top of your list! It's rice, with veggies, meat, and sauce, topped with an egg. Many Koreans say that the best bibimbap should contain no fewer than 10 ingredients, and the true bibimbap contains 29!
I have also heard that the Jeonju way of doing it is by serving it with a local delicacy: the mung bean sprout jelly.
You can mix all the ingredients and… voilà!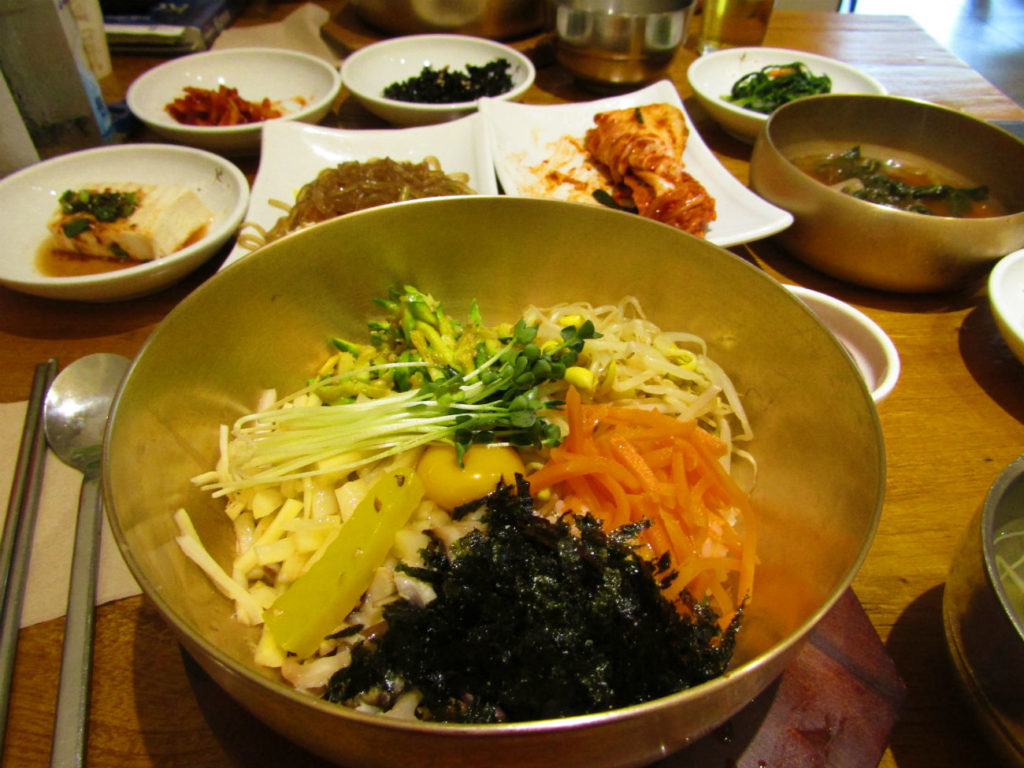 If you have a specific diet, you can ask for things to be separated on the plate.
For instance, I can't eat spicy food, and I follow a FODMAP diet, which I also explained in my article about Munich, Germany.
So I simply asked them to leave the sauce on the side, which is a paste made of chili, and the dish was perfectly fine for me!
Makgeolli: the oldest alcoholic drink in Korea!
Makgeolli is an alcoholic drink made out of fermented rice. It is milky and it is best unpasteurized as it has probiotic virtues.
If you order a bottle, you'll get plenty of side dishes with it. And when you order another one, you usually get another round of dishes but different from the first.
So many Korean people just go for a Makgeolli and zap dinner!
Having lived in the South of Spain for 2 years, it reminded me of the tapas served with the drinks (usually wine!) we would order!
Dolsotbap
Dolsotbap means rice in the stone pot. It usually contains 15 ingredients, which include sticky rice obviously, and things like wheat, chestnut, bean, ginkgo, pine nut, and ginseng.
You can then add other things to suit your taste like soy sauce, green onion, and sesame.
Bean Sprout Soup with Rice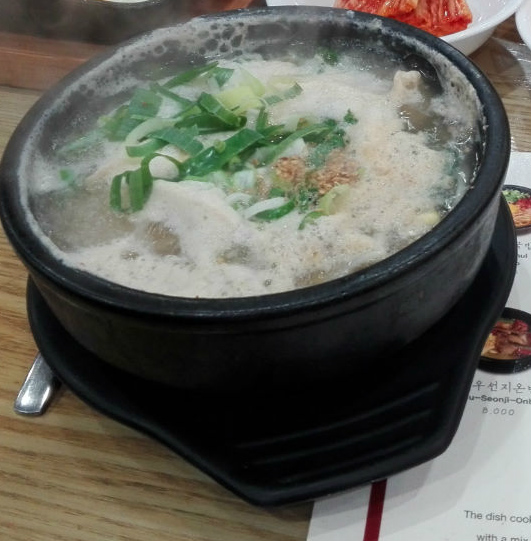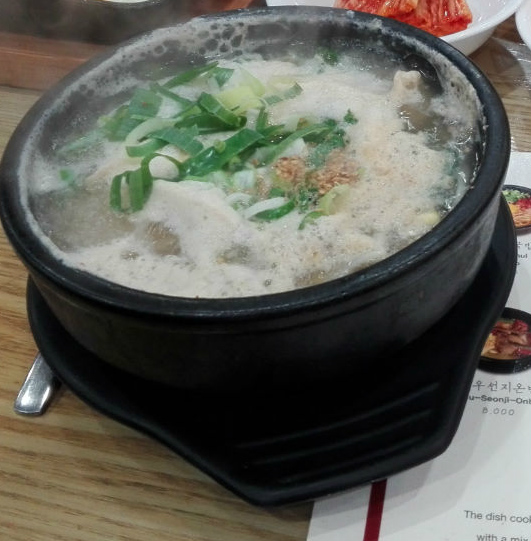 This soup is famous because of its high-quality soybean sprouts. And this is thanks to the great quality of the soils where the beans are produced, as well as the quality of the water.
You can enjoy it at restaurants or on the go, at the Nambu Market, Jungang Market, Gyeonwon-dong or Junghwasan-dong.
Koreans advise to accompany it with Jeonju moju which is a local rice wine low in alcohol.
The best Korean restaurants in Jeonju
Sambaekjib for the Jeonju Bean Sprout Soup
We chose this restaurant to try this dish out because my rough guide mentioned it. It's a famous restaurant among locals. As soon as we got in the taxi, and said the name "Sambaekjip", the driver knew where we wanted to go.
It was a funny drive as the driver took a one-way street in the wrong direction, and as I wanted to pay by card, he said he had no time to do it so he gave us a free ride!
This place looks more like a canteen than a restaurant, but it is the best in town for this soup.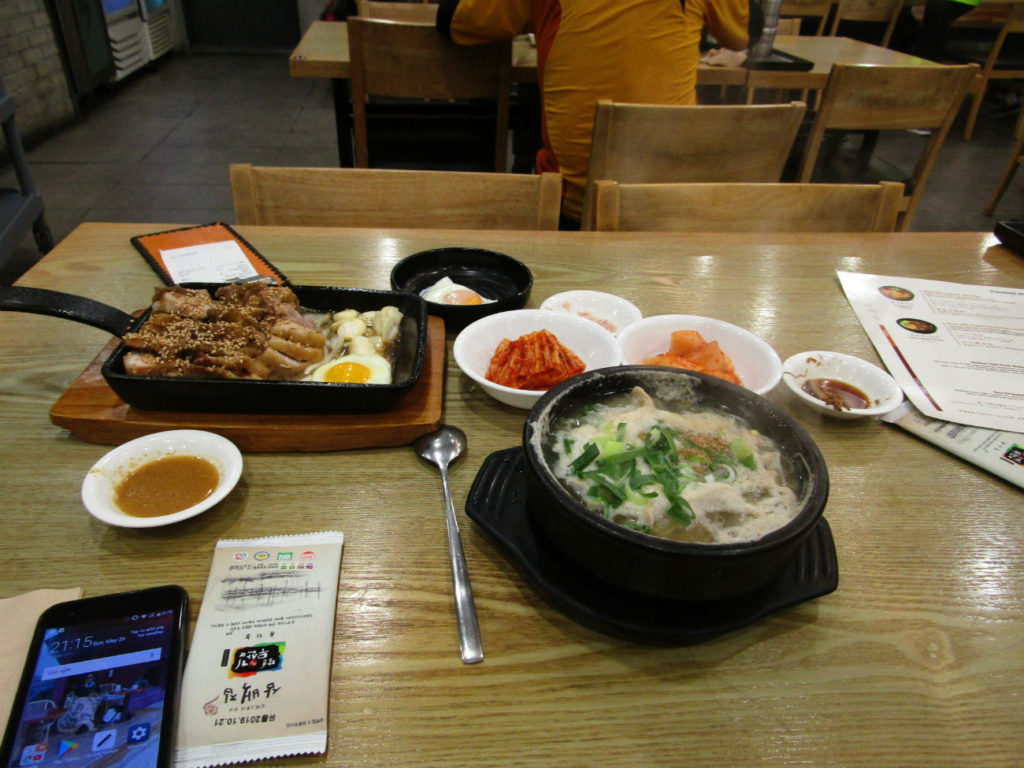 You can check the video we posted on Youtube for this dish, also called Kongnamul Gukbap.
My favourite restaurant in Jeonju for Bibimbap
The day we arrived, I think we found the best restaurant in Jeonju!
Not only was it delicious, but it also had plenty of choices, suitable for my food intolerances, and friendly service! In other words, great value for money!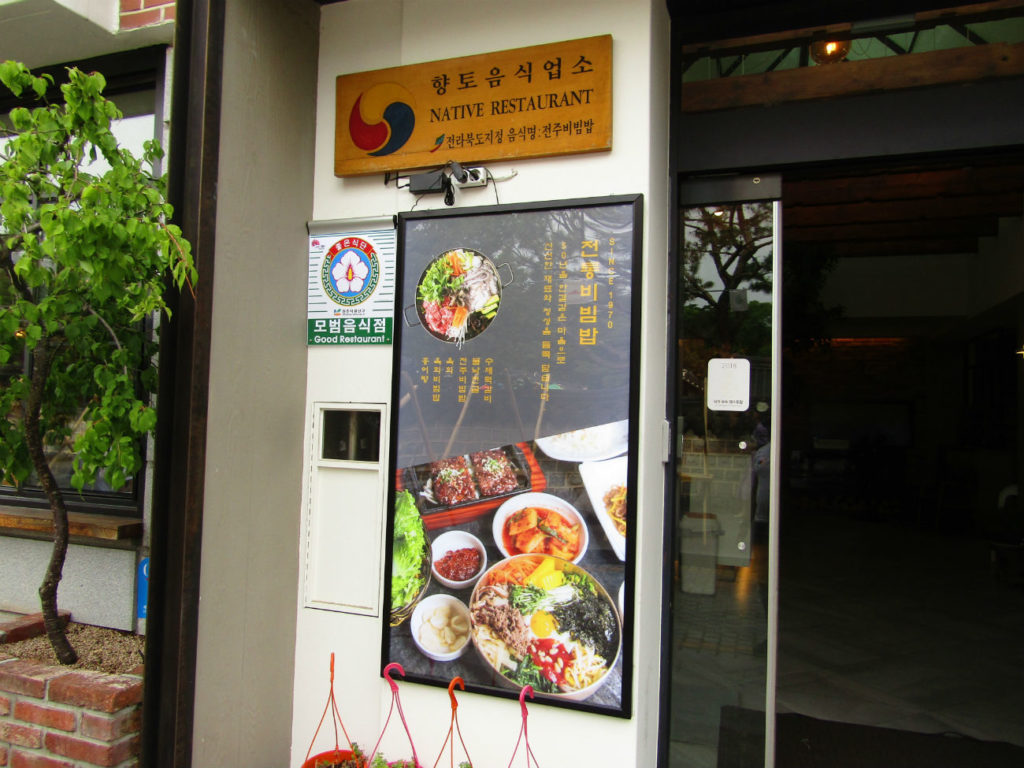 I am not sure of the name of the restaurant, but according to the signs outside, and as you can see in the above photo, it's a "Native Restaurant". It is located right next to the Gyeongijeon Shrine as I remember I could see its walls from the restaurant.
You can have a look at this video on how restaurant hosts serve you food.
Restaurants are very cheap in Jeonju, and at the same time, copious.
Jeonju food-related festivals
The city holds 2 festivals in the same month – October – related to food: the Jeonju Bibimbap festival and the International Fermented food expo.
People here are so proud of their local bibimbap that they have decided to make a festival out of it! If you are there in October, check the dates to make sure you don't miss it!
The bibimbap festival is held at the Jeonju Hanok village itself, while the International Fermented food expo is normally held at the Jeonju World Cup Stadium.
There is also a peach festival at the end of July. That's because Jeonju is famous for its high production of peaches since the beginning of the 20th century.
Jeollabuk-do agriculture
Jeonju region's rich agriculture is probably why Jeonju developed the best gastronomy in Korea.
Jeonju has high-quality food: its rice comes from the Honam plains; seafood and fresh fish are easily found in the Yellow Sea, and the land is fertile for the production of fruits and vegetables.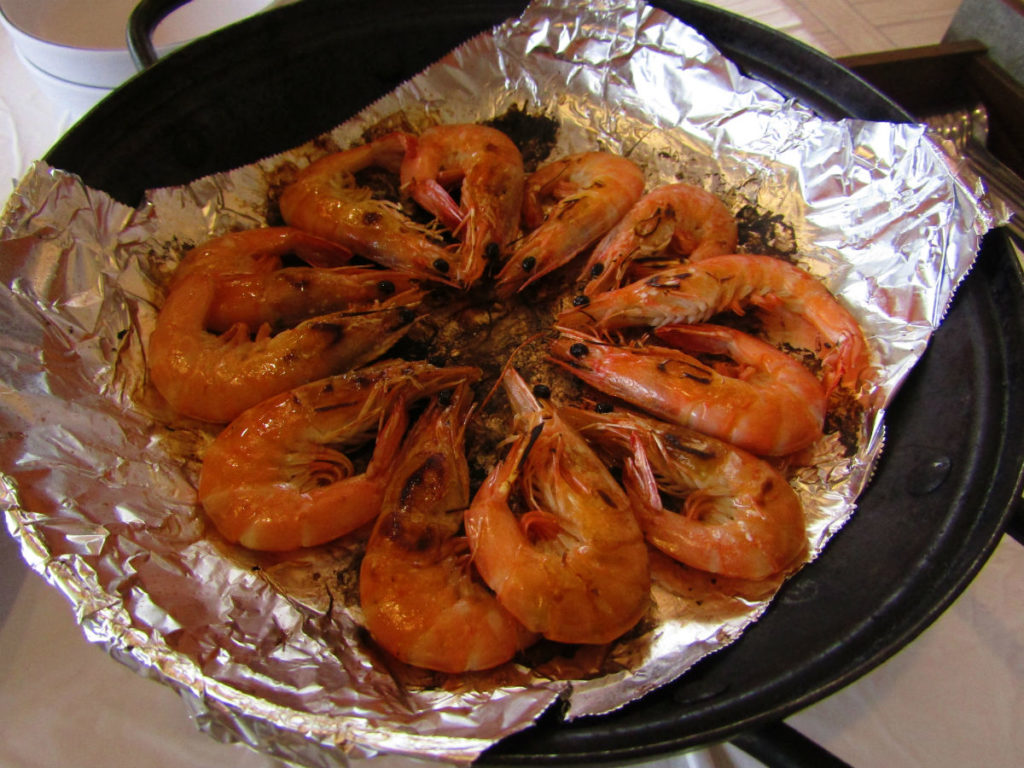 Jeonju Royal Court Cuisine
The food and ingredients are so fresh and delicious that it became the king's favourite place to enjoy food!
Nowadays, you can enjoy the Jeonju Table d'Hote served in a very specific way, and with more than 30 side dishes produced locally.
Nambu Market and Street food
You can find street food everywhere in Jeonju, especially at the Nambu market on Friday and Saturday nights.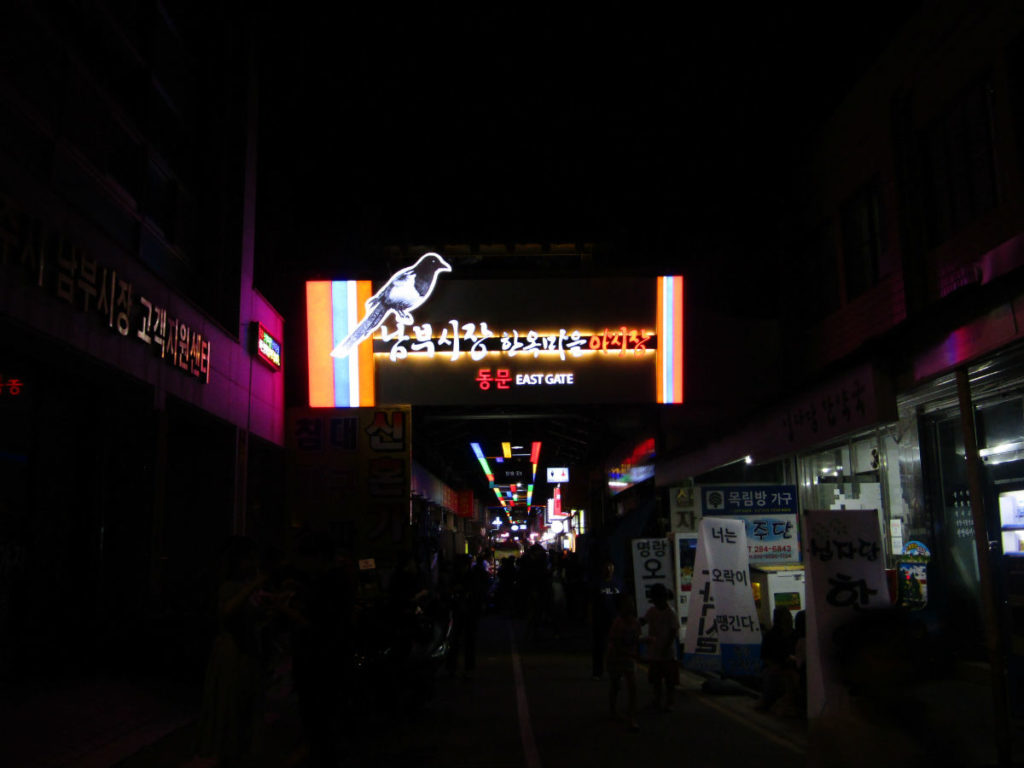 Check out my video on Youtube if you want to have an idea of what the Nambu Market looks like.
You will find all sorts of food, for all tastes and both salty and sweet.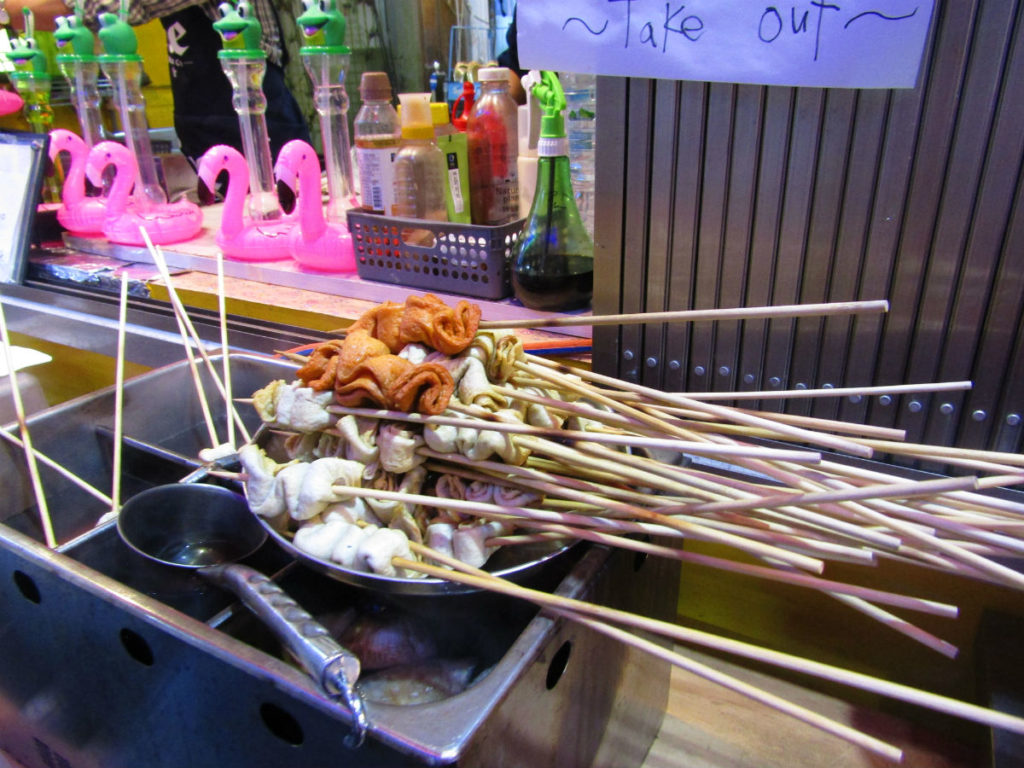 If you don't happen to be there at the weekend, no worries! You can still enjoy street food, especially in Jeonju Hanok village!
Jeonju Tea Houses
Some of the tea houses in Jeonju will serve tea with cakes, and obviously rice cakes!
I have heard that a famous dessert in Jeonju is the chocopie, but as it is wrapped in plastics, I decided to avoid it and simply go for the artisanal rice cakes offered with my tea!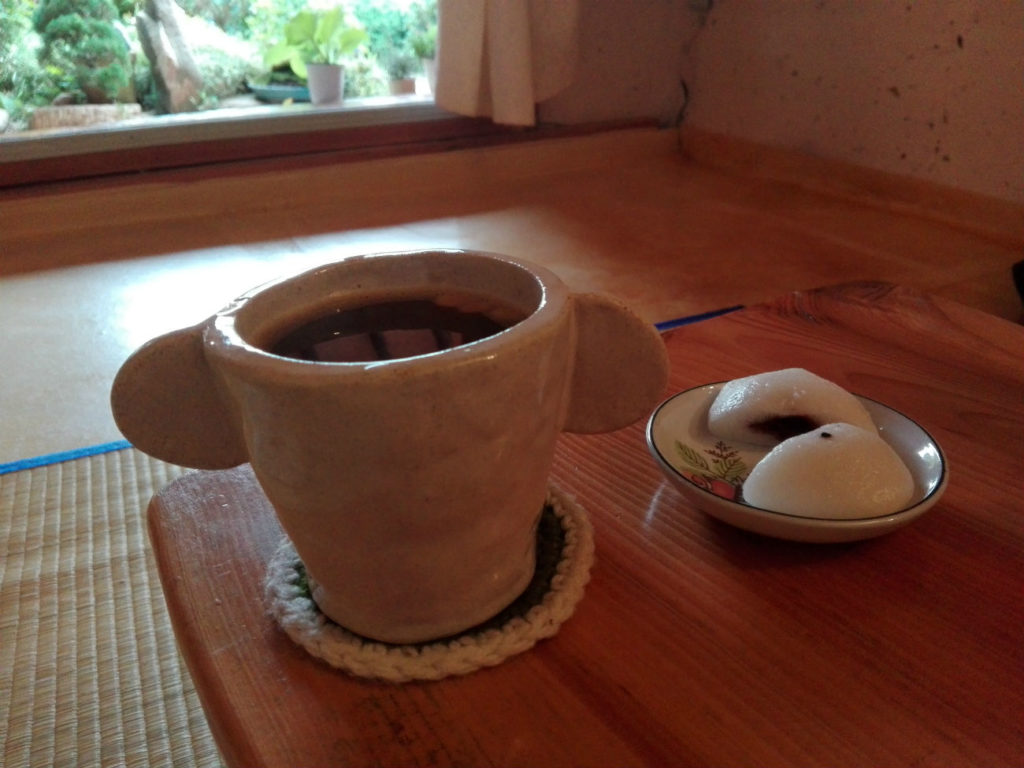 If you love eating as much as I do, make sure to have Jeonju on your bucket list for your trip to Korea!
Bon appétit!
You May Also Like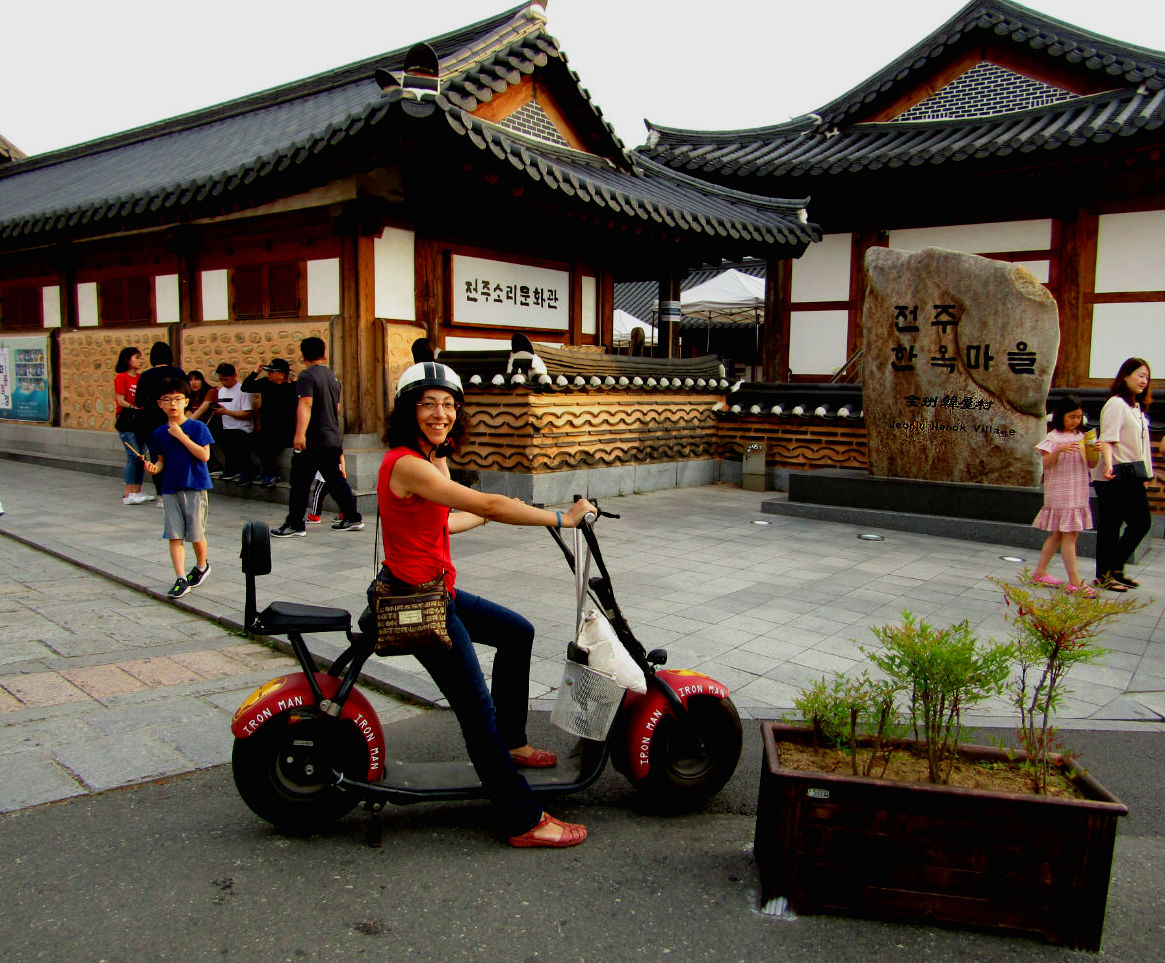 November 9, 2019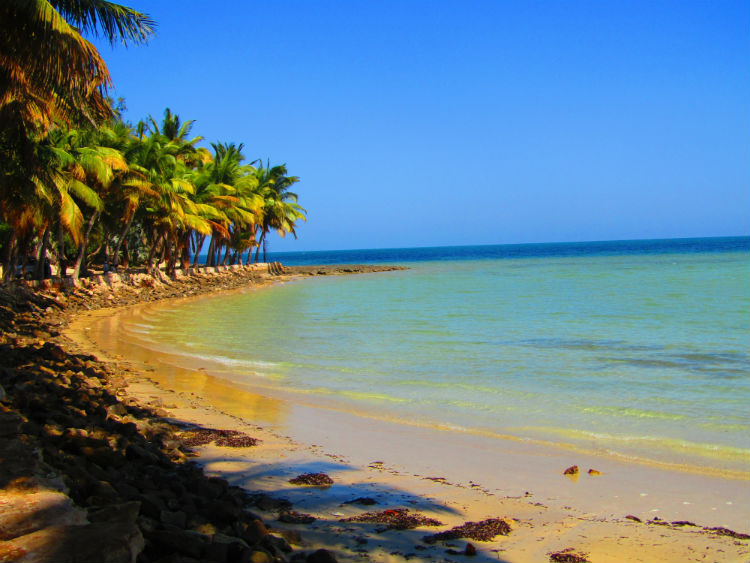 December 31, 2019