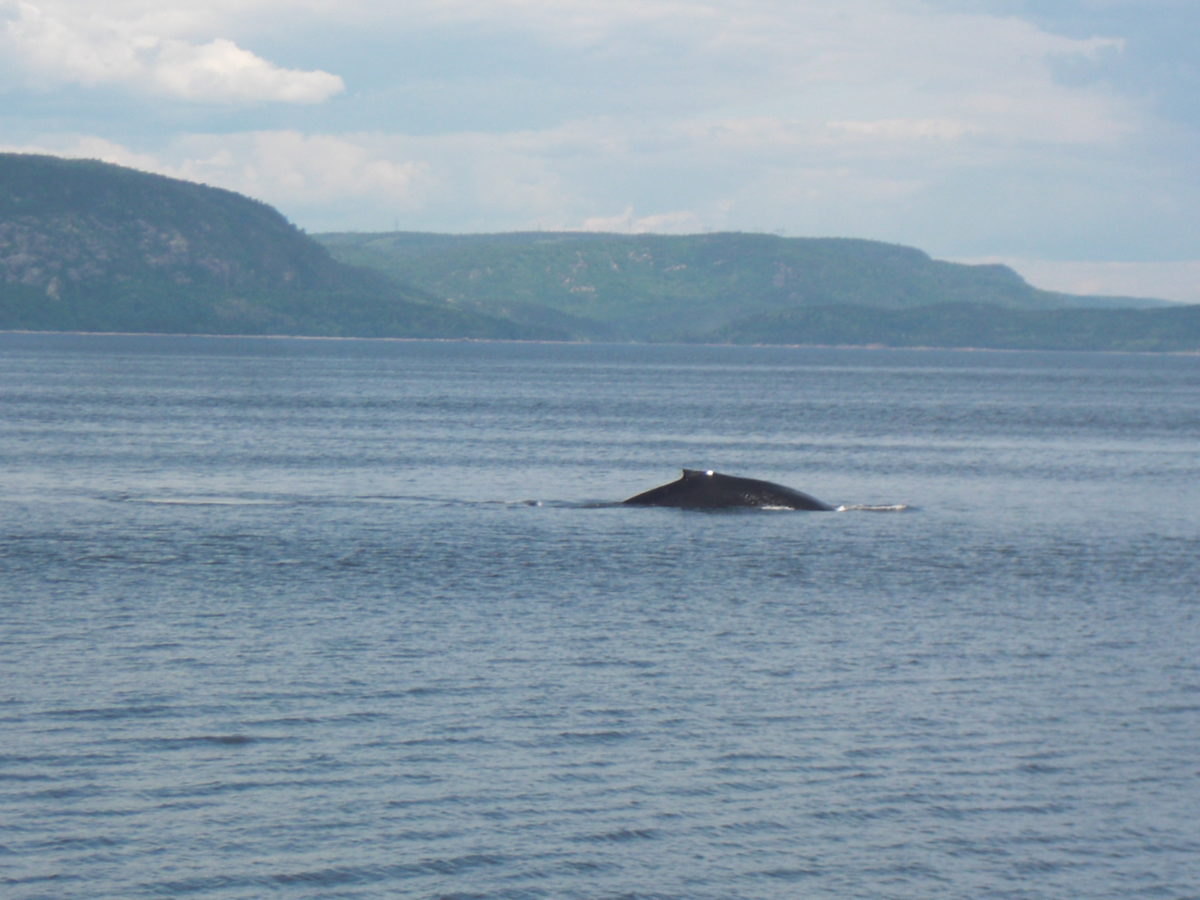 The best wildlife holidays in 7 countries!
Being in contact with animals is a rewarding experience and a real therapy!
Although I didn't really plan to have animal-based holidays only, the wildlife has always played an important role in feeling at peace and in reconnecting with nature. Wild animals have this amazing power on me I cannot explain!
I have never been very fond of animals in cages or in zoos. Although this is still the best way to discover species that we would not have had the chance to see otherwise, I find it a little sad to see a captured animal.
Even if some zoos do a very good job, take good care of their animals, give them a lot of love it always seemed unnatural to me…
When I had the chance to travel abroad, I was able to see fascinating animals in their natural surroundings.
Some conservation parks have managed to share the love of animals with the general public while keeping them in their own environment.
Here are some destinations that definitely had on impact on me for their nature and wildlife:
Thailand
Madagascar
Kruger Park, South Africa
Cape of Good Hope, South Africa
XCaret, Mexico
Brasil
Florida
La Mauricie National Park, Canada
Tadoussac, Canada
To illustrate what I consider some of the best holidays for animal lovers, I give you a summarized version of each experience.
Wildlife holidays in Thailand
It was one of my first trips with friends, and I had very little experience travelling. The only thing I had was a rough guide… And the great passion for travelling, with a dream coming true: go to Thailand for the culture and enjoy nature holidays at the same time.
I must admit that we have not always made the right choices… In Chiang Mai we ended up in a place where elephants were painting, playing football, for the pleasure of tourists… At that time we just wanted to see elephants in their environment and we were quite surprised, but in the euphoria of the moment, and only 2 days in the beautiful city of Chiang Mai, we stayed.
Afterwards, I really asked myself what was the point of all this, and I knew that I would not return to such places. The idea is not to force animals to do absurd things, but to have the chance to observe them in their natural world. That was what were hoping to see. But it was far from what we expected!
Fortunately, places where you can admire elephants in their habitat now exist, and my sister was able to go and take care of them. It's really different and respectful. And we really see that animals are happy and well treated.
It is the danger of going to see animals, we must really take responsibility, learn, and ensure that we do not encourage a bad economy but instead a project to help wildlife. And I am very pleased to see that Thailand has evolved in that sense in 10 years and now offer great options for one of the best animal experience holidays, especially with elephants!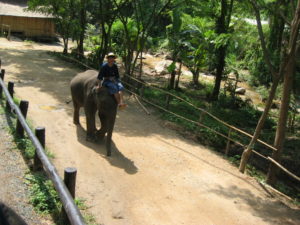 Wildlife holidays in Africa
I have already said it in past posts, and I will repeat it in this one: a trip to Africa will change you!
Its nature, its culture, its wildlife will inspire you, it will move you, it will deeply transform you.
There are a lot of destinations to choose from if you are looking for wildlife trips. So let me introduce you to the 2 countries I was lucky to visit and have a great offering in terms of nature and wildlife tours.
Madagascar wildlife
I had the chance to go to this extraordinary island that brings together a rather interesting number of species that we do not see anywhere else. I was not necessarily fond of all the animals I came across… (snakes, scorpions, etc.).
On the other hand, I found that the lemur was really impressive, and it turns out that we had one in my grandmother's yard a very long time ago! It was one of the first animals I saw outside a cage and I must say it aroused my curiosity…
I had the opportunity to go back to Madagascar this year and I believe this is one of the best wildlife holidays you can ever have! Because there are so many endemic species. The animals you find here are sometimes unique!
That's probably because the nature they live in is also very different than anywhere else. Many trees are endemic too as they explained us in the arboretum of Toliara.
I actually wrote about a sacred tree in a previous article that will give you an idea how the natural surroundings of this country are so appealing.
If you land in Antananarivo and drive to Toliara, you will pass a good amount of national parks along the way and they all organize tours. You can also organize your own Madagascar wildlife tours by picking the places that best suit you and decide almost on the spot or for the next day what you want to do! Hotels will help you get in contact with local guides like what we did in Isalo National Park.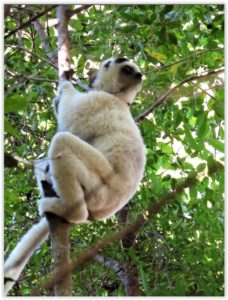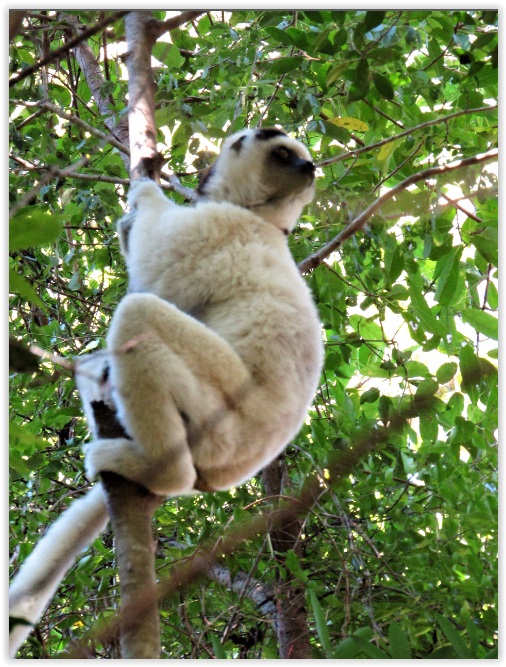 Wildlife holidays in South Africa
Kruger National Park
This is another place in Africa where I could observe elephants, but this time in their environment and with no guarantee to find them.
I was very lucky, I could see and photograph the Big Five.
Kruger National Park is a gigantic conservation project with almost 20 000 km2. This is one of the best wildlife experience in Africa. A place where I felt completely at peace. Your senses will be awakened: The smells, the noises, the images are so different! Night and day, the wildlife tours by 4×4 were some of the most beautiful travel experiences for me, almost a revelation! I never thought I would like these safaris so much. The special atmosphere makes this activity truly magical…
We were lucky to encounter the big five (lion, elephant, buffalo, leopard, and rhino), but even though I must admit it was very exciting to look for them, what actually really gave me this special feeling was simply to observe animals surrounded by the African landscapes and the sounds of nature…It didn't matter if it was a hyena, a zebra or hippos… Or even bird watching!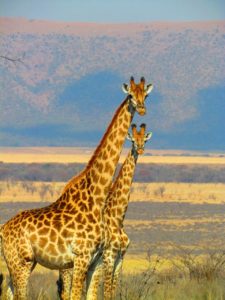 Like I explained in my previous post about the best sunsets in the world, I remember thinking: how can war, poverty and illness even exist? Life is so beautiful here… and everything makes sense here!
While I didn't have high expectations, it turned out to be one of the best safari holidays in Africa I could ever have! And more affordable than other countries in Africa!
Surroundings of Cape Town
In the area of Cape Town, you will be able to see penguins. They are adorable! And there is actually a village that kind of belongs to them called Simon's Town! There are families of penguins, you get to see female sitting on their eggs, baby ones playing, etc., A real show in the most natural way!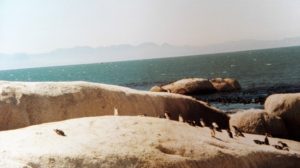 Mexico Wildlife holidays: Visit Xcaret eco park!
Another place that I underestimated. I did not think it would please me that much. But it was an unforgettable experience.
It is also perfect for family wildlife holidays! It's very easy and safe to bring kids here! There are many areas for them to enjoy and you have lockers and showers to make it simple for you!
As soon as you enter the park, you can see lots of animals: turtles, monkeys, parrots, flamingos etc. but what I liked the most was the opportunity to snorkel and admire colourful fishes!
If what you love doing is wildlife photography, it will be very easy to make beautiful pics with all those colours!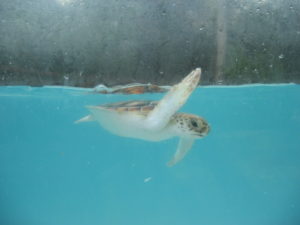 Wildlife holidays in Brazil
Region of Iguazu
In Brazil, we were spoiled with wildlife! First by going to the Bird Park in Iguazu, where we could admire endangered bird species. The park is also a clinic to treat birds but also other animals such as reptiles. And also to save specific species of trees.
Butterflies also have a space just for themselves that is really out of the ordinary! A visit that I absolutely recommend!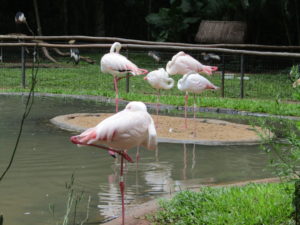 Salvador de Bahia area
Apart from the Iguazu region, we were also able to swim with fishes in the waters of Morro de Sao Paulo towards Boipeba in the natural pools.
I had a very bad experience on the boat! It was very hectic, but when it arrived, it was really worth the hassle! Turquoise waters, colorful fishes, a little piece of paradise on earth!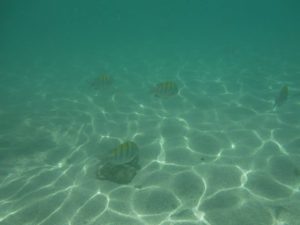 Wildlife holidays in Florida
It's not that I love reptiles … quite the opposite actually… I remember this Australian series Return to Eden which was so famous in France, and terrified me… That's when I started to really be scared of crocodiles and caimans…
But a trip to Florida is not complete if you don't go to see crocodiles in their habitat! We took a grassland airboat tour. It was a bit spine-chilling at the beginning. Then, we quickly realized that there were not that many once we left the farm… Funnily enough, we struggled to find some outside!
After the boat ride, we had a show in the farm where a man was risking his hands to impress us… I've always found that silly but it's true: the crocodile will keep the mouth open and close it only if it feels something falling inside. That's how they operate. Well, I will not try to put my hand to prove it!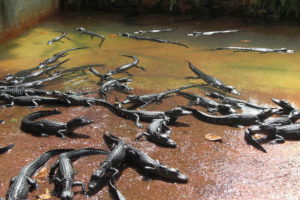 Wildlife holidays in Canada
I kept the best for the end… Canada is such a rich and wonderful place for nature lovers!
La Mauricie National Park and wild bears
We were able to go to a cache in the middle of nowhere to try to see bears in their environment. It is not always easy to observe them. Sometimes we do not have the chance to see them at all!
But just being there, right in the middle of nature, watching the sunset over the forest, in such a relaxing silence, was already an amazing experience in itself…
And then the guides who took us there cheated a little and put some food on a wooden table that they left several meters away from the observation booth.
Finally, after several minutes of waiting, we had the chance to see some bears. The guide told us that bears are quite "macho", and can be cruel. They can go as far as killing cubs to be able to mate with the female… So when the female has very young bears, she moves away…
Bears are rather solitary and that's why we have not seen many. When we see one it will take a while before seeing another. Males do not accept other males on their territory!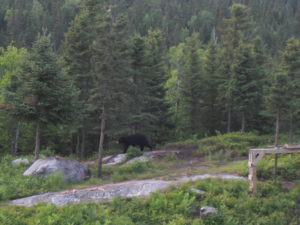 Whale watching in Tadoussac
Finally, going to watch the whales in Tadoussac was probably the most majestic moment with my animal encounter vacations…
While onboard, the various boats help each other to locate the whales. Once found, we approach them but not too much, to not scare them. We stopped the engine and then our guide was speaking to us in a low tone to explain to us how their breathing works. And that's when we'll know when the whale will come out of the water…
Her breathing completely mesmerized me! I felt in complete harmony with her… I sensed a well being and calm that I had not felt for a long time! A real therapy!
The first law of ecology is that everything is related to everything else. Barry Commoner
The more you observe animals in their environment, the more you will love them, respect them, understand them, and make you want to protect them.
And you, are you an animal lover? What do you like to do? Photograph the wildlife? Observe it? What was your most inspiring wildlife holiday? We would like to hear from you!
Summary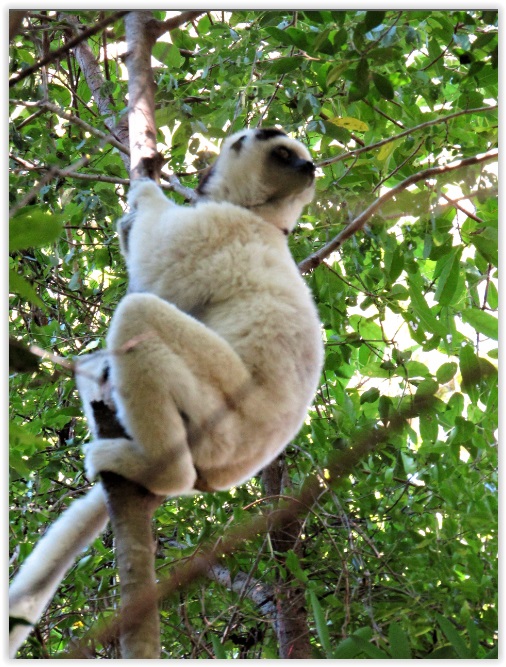 Article Name
The best wildlife holidays in 7 countries!
Description
Find a summary of my best wildlife holidays in this post. Go to an animal encounter holiday and enjoy nature at its core!
Author
Publisher Name
Publisher Logo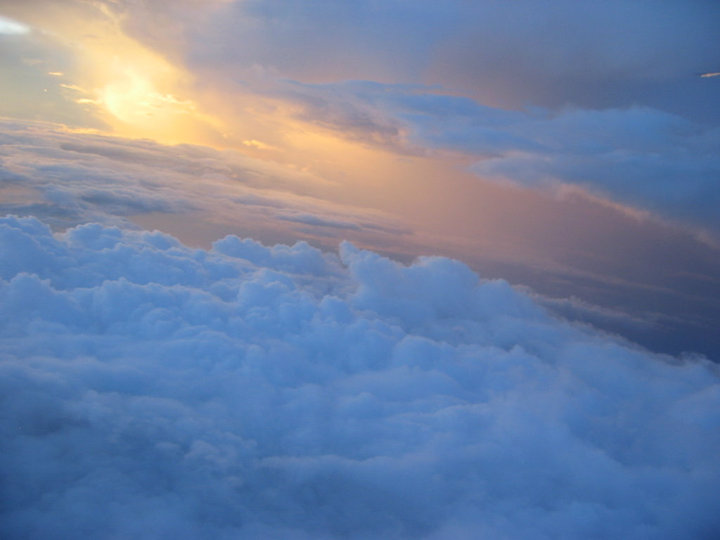 You May Also Like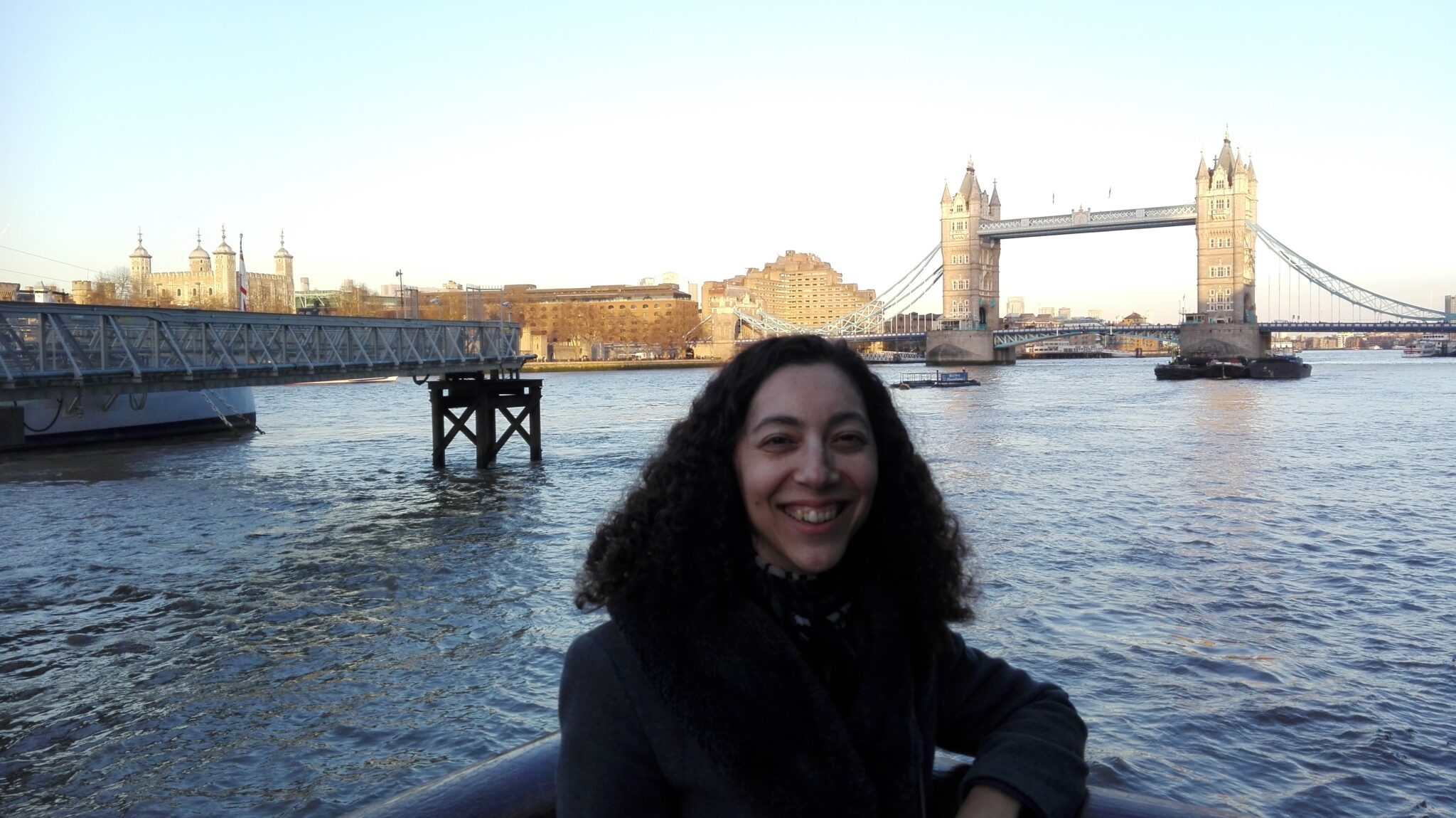 September 1, 2017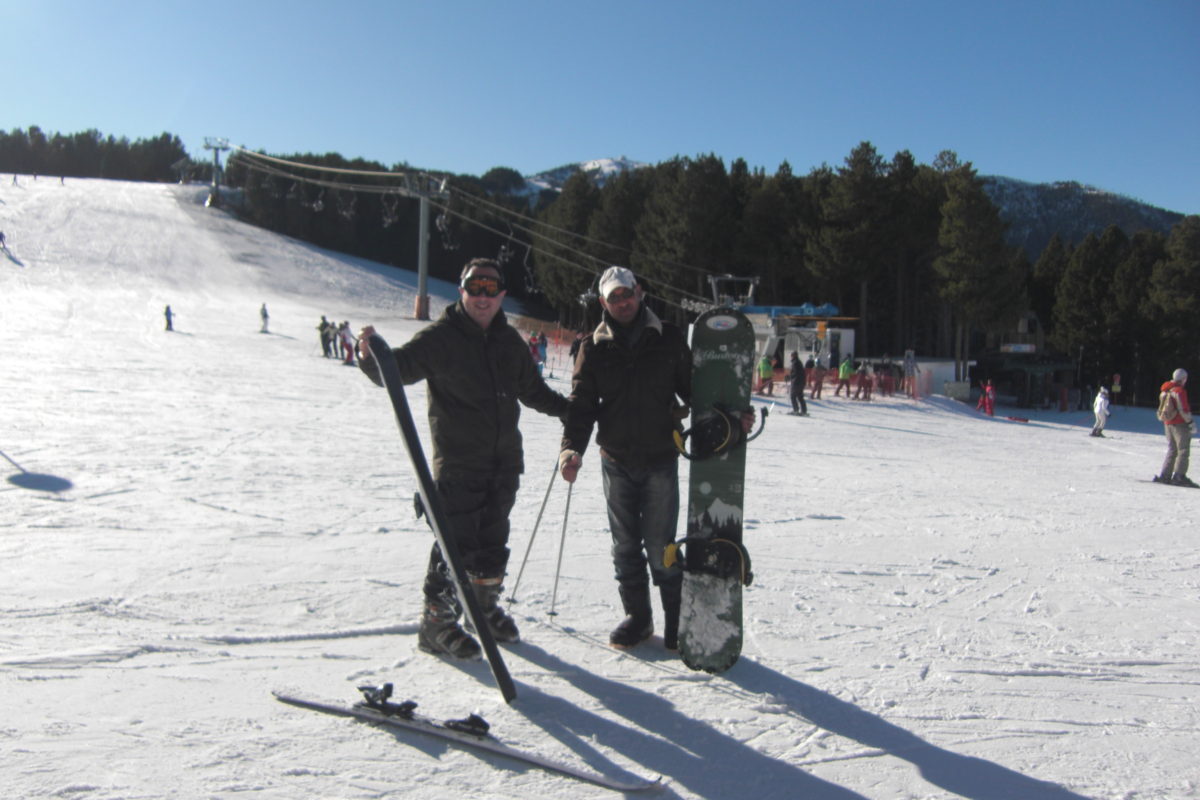 April 8, 2018