For those who despise the winter in Europe, we have found various ways to make that time of the year a time to enjoy, have fun and even a time to look forward to!

After the festive Christmas season, it's time to travel or simply go in the streets of your hometown to enjoy the Carnaval!

Background
It is said this festivity was invented by the Christians to celebrate before the shortage of food at the end of the winter and also before fasting for  Lent, right before Easter. It's also a way to celebrate the light coming back after the winter time.

Nowadays it is more a cultural heritage that people, and especially children, enjoy as a fantasy world.

I remember my very first carnival in Germany. I enjoyed watching the parade and the beautiful costumes, and especially getting in the skin of someone else by dressing up and putting make-up! I was dressed up as a Spanish flamenco dancer. I think my mum had a vision of me living in Spain! Well spotted, Mum!!

If you miss the winter celebration, some countries like the UK have completely disconnected from the religious side and are celebrating it in the summer. Actually, it's quite smart. I always admire those in parades wearing costumes that are not exactly keeping the body warm! The lady who was presenting the carnival in Las Palmas kept saying how cold it was on stage and how brave the dancers were!

As I recently traveled to a famous region for the carnival, I wanted to share some of my great experiences to inspire you to see one of them!




Venice, Italy
I was there a while ago for the carnival, and I have to admit that it was love at the first sight when I met this beautiful Italian town! As soon as I laid my eyes on it, I could not stop admiring every single corner. I had no digital camera at the time otherwise I would have made thousands of pictures!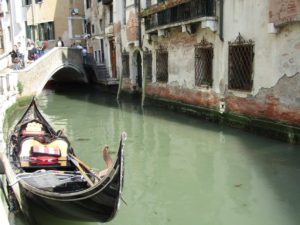 The carnival made it even nicer. And one day we even had snow: magical!

However, you should be ready for heavy traffic at that time of the year, yes traffic walking the little streets!

It was really intense, but if you pay attention to little alleys like I did, you may manage to walk from one area to another. Yes I know, the streets of Venice are already narrow, but believe me, there are some alleys where you have less traffic.
Just study the map a little bit! You can get one at the tourist office for about 3 euros.

The costumes and masks are really amazing, made by talented tailors and craftsmen!
We came a long way from France and some people in the same train were getting ready wearing their costumes and mask before stepping out of the train!

I was dazzled!

But even more when I arrived in the town.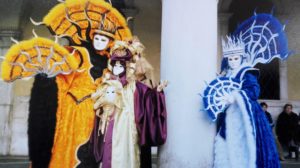 It's funny to think that originally, the carnival was an event made of excesses as everyone could hide their identity. Nowadays it's quite the opposite: a majestic and sophisticated event!

The costumes and the masks are a real piece of art and it expels a sort of sumptuousness.

How to reach Venice
There are lots of flights from various cities of Europe and you can travel low cost, but during this festive season, it's high demand thus expensive! I went by train because I came from the south of France with a big group of 60 people (I was a tour guide!)

But if the train is not an option for you, just check if there are any flights from where you live.

There are many low-cost flights travelling there now.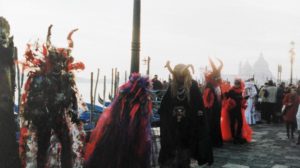 Where to stay and how to get around
Sleep outside Venice if you can! When I went there the first time, we had a reasonable price by staying in Mestre, an area easily accessible to Venice.

Last year we stayed in Jesolo, a little further away.

If you travel by car, there are parking lots near the city. Then you just need to pass a bridge to reach it. However, you have no guarantee to find a space and if you do it's very expensive!
You will pass beautiful little streets, bridges and markets, it's worth the walk!

If you can't walk long, you can go around with the vaporettos. However, be ready for long queueing in some areas, and for full vaporetto boats. Make sure you don't take the last ones!

When I stayed in Jesolo last year, there was a direct bus to reach Punta Sabbioni from where you can reach Venice by boat. And even if you travel by car, I would advise to not try parking closer. Check out the website of Jesolo for more information.

By the way, if you go to Venice, don't plan to stay only for a week-end! There is so much to see! Venice itself but also the other beautiful islands of Murano and above all Burano!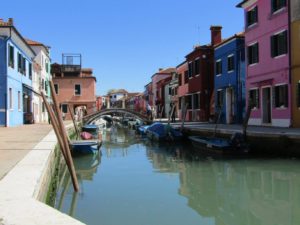 The first time I came I didn't have a chance to visit the other islands and last year I finally did! It's so nice, much quieter, and as beautiful, if not more beautiful than Venice! And the food… The pizza I had in Murano was simply the best! And Burano is such a colourful place that inspires and gives a good vibe!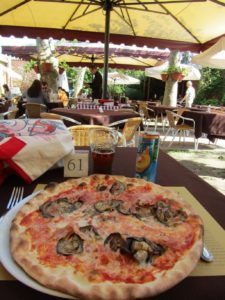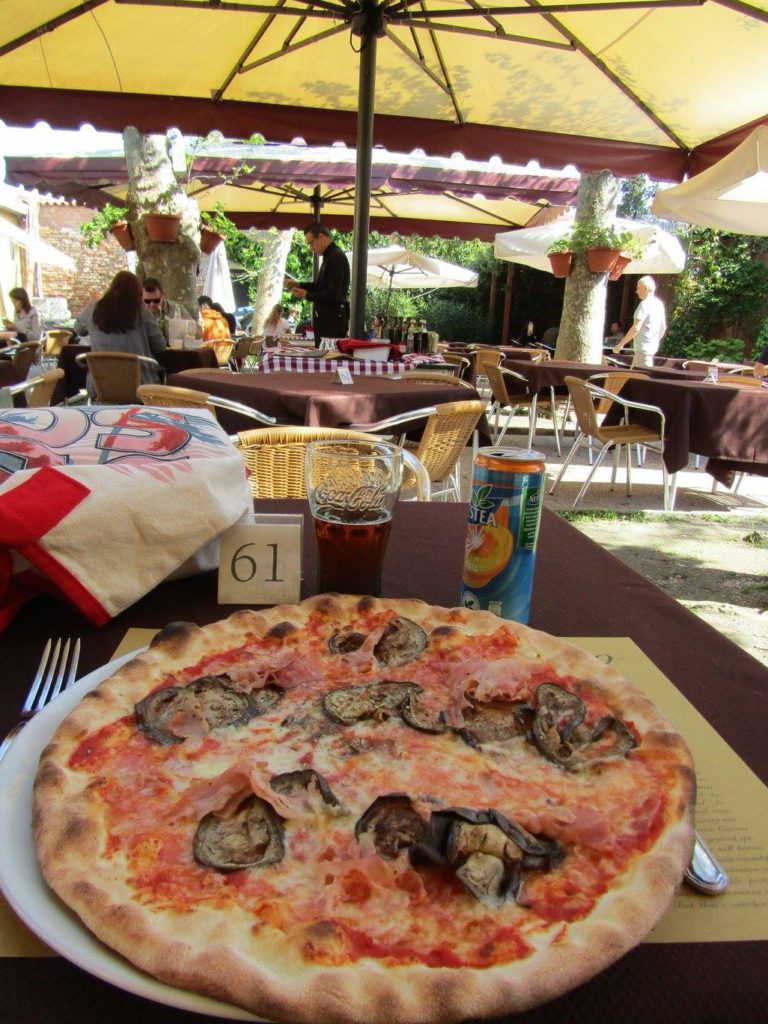 Another place I really enjoyed inland was Caorle. This is a little far from Venice but if you stay around Lido di Jesolo, it's a nice excursion for the day.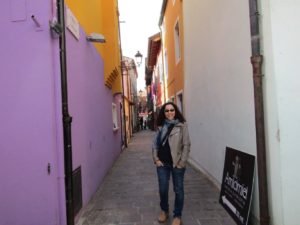 Accessible Venice
If you have mobility challenges, don't worry, you can still enjoy some parts of Venice.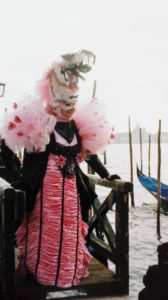 Although some improvements have been made, it is important to plan ahead. Between the high waters, the bridges, and the age of the buildings, it is better to check ahead of time. Especially when it comes to choosing where you will stay.

Some websites have great information with general information, maps and hotels listings.

Even Murano and Burano that are so tiny can be enjoyed if you take organized tours. They are a great way to ensure that everything will be taken care of.
Las Palmas, Gran Canaria
If you want to escape the cold month of February and at the same time enjoy one of the best carnivals in Europe, then I would definitely recommend Gran Canaria!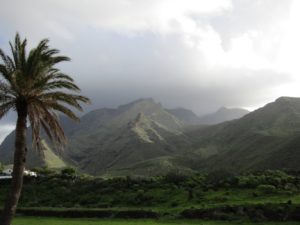 Organize your trip
Here are a few things to check before your trip:
Flights

Accommodation

Car rental if you stay outside tourist areas

Carnival dates and activities

Weather
Since I live in Barcelona, low fares are available with many airlines.

It's been a while that I was trying to go there for the carnival. But when you want to travel in peak season, you need to plan ahead.

This time I checked the whole program online to choose my dates carefully! Some shows are free of charge, some others need to be booked and paid in advance.

Flights were cheap but accommodation is very expensive as it's high season there!

I found cheap solutions in an area nearby the airport. This was actually perfect because you are close to both sides of the island:
Las Palmas in the north, where the carnival was taking place

the South of the island where you could escape the winter with its great sandy beaches!
Just make sure you rent a car if you stay in that area as there is not much to do.

In terms of weather, there are many microclimates on the island as it has different types of landscapes. Just check local news or apps for better accuracy. It can change very quickly!
Las Palmas can be rainy and cool during that time of the year. Although once we managed to have lunch on the famous Las Canteras beach wearing short sleeves! We even had an opportunity to enjoy the old town in Vegueta in the sun.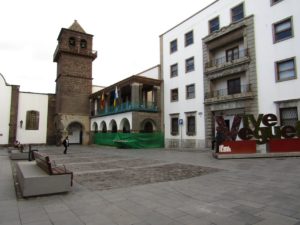 As of the south of the island, although it had better weather, I have to admit that I first hated it… You could drive around and not find the beach because it's hidden behind a ton of buildings and hotels…
Don't even try Puerto Rico area or Playa del Ingles! It is really destroyed by massive tourism, unfortunately! As of Maspalomas beach, people directly talked to me in German in the restaurants… Mmh, sorry? Am I in Spain?! I stood up and left!

Even the sand dunes of Maspalomas have their starting point from the hotel Riu…
That's what I read in my rough guide and we didn't even want to believe it at the beginning.
The area is also surrounded by shopping malls. There are still ways to escape those places,  no worries!
So if you go to the South of Gran Canaria, try to avoid the following:
Puerto Rico

Playa del Inglés

Playa de Maspalomas
We went to a natural area to see the fauna and flora, near the faro.
You can admire the sand dunes as well as birds and wonderful landscapes.
However the sand dunes there are not as impressive as the ones you can access from the hotel Riu. Good news is, it's easily accessible. There is a walking path to be able to admire them.
And there is a small alley near the Riu entrance that leads to the same path if you don't need to go to the information office.

Here are my 2 favourite spots in the South:
Puerto de Mogan

Melonera beach
Puerto de Mogan is a little further away but the place is really worth it! And they have recently improved the roads. Well, that's my conclusion since my GPS asked us to take a U-turn in the middle of the highway! And I haven't updated the map in 4 years…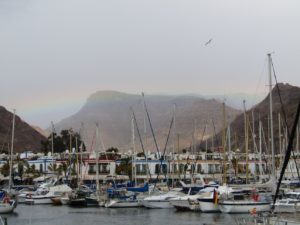 This was my little paradise: no high buildings, nice little restaurants, easily accessible and with lots of car park.

The beach is tiny and there is no proper shower, but the water is much quieter than in Maspalomas.

Another little gem I found by accident was Las Meloneras beach.
We were about to leave to the airport, but I was starving and refused the idea of having my last lunch at the airport! We found no parking space near Maspalomas nature reserve where we initially wanted to have lunch, so we headed to the airport. Before taking the highway I got curious about a nice building very close by. So I asked my husband to get closer to check it out. And then we found a little road leading to this lovely beach! Then again a shopping mall but far from busy this time! And we found a Spanish restaurant with delicious cuisine, overlooking Las Meloneras beach.
I definitely recommend this area as it was much quieter! We really fell in love with the place and I want to go back to Gran Canaria just to stay there!

It's also worth knowing that if you miss the carnival of Las Palmas, you can still enjoy the one in the south of the island. It is taking place later in the month, according to our host.
When we went there it had not started yet.

So if it rains all day in Las Palmas, it's nice to be accommodated in the area of Vecindario, near the airport. That way you can easily spend some time sunbathing in the south and then attend the events in Las Palmas to enjoy the carnival.

Our host told us that there was always a cloud hanging on Las Palmas, especially in the winter. Actually, if you drive a little towards the north-west, it's not that bad.
Here are a few nice places in the North:
Galdar

Cenobio Valeron

Puerto de las Nieves
We spent half day in each place, but we could have spent more time in the beautiful little Puerto de las Nieves, famous for the Dedo de Dios  (God's Finger in English) and its amazing cliffs. We also enjoyed delicious paella in an Italian-owned restaurant!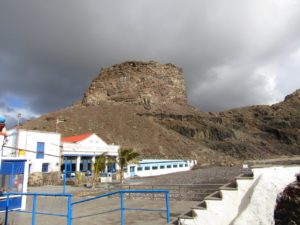 The weather in Las Palmas was so bad one day that they had to cancel all the carnival activities. So again, don't only go for 3 days, and there is so much to see on the island. In 6 days we didn't have the time to see what I had on my list. So hopefully one day I will go back.

Check the program and choose what you would like to see. I really enjoyed the troupes' competition called Concurso de Comparsas. Even though it was cold and very long, some troupes were really impressive!

I also really liked the election of the Queen for kids called Gala de la Reina Infantil. But that one was really busy! Lots of locals are coming to support the kids. So be prepared to stand unless you are coming extra early to grab a seat. I was lucky that when we arrived it started to rain for 5 minutes and everybody ran away! So I stayed under my umbrella and grabbed a seat. The rain didn't come back. And I could enjoy the show comfortably sitting!

We saw other events as we went to Las Palmas almost every day but those 2 were definitely the nicest ones during our week there!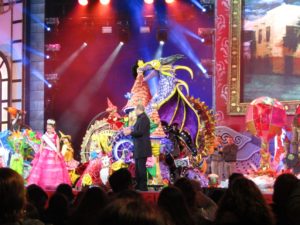 Carnivals I would like to see one day



Carnival of Curacao
I went to Curaçao many times, but never during the dates of the Carnival.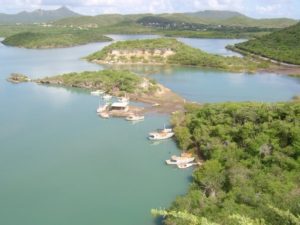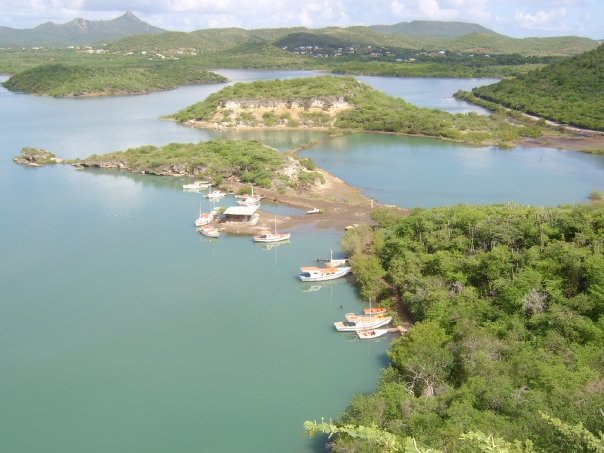 I was told that the parades are really cool and on top, it is a tropical island with a guaranteed summer weather! I hope to be able to tell you more about it myself one day!
The only experience I had was to listen to the talented rhythms of their musicians playing for the Brass Bands during Carnival. My mother in law organized them to come to her house as a surprise for one of her son's wedding. It was impressive! It was as good as the brass band Bateria Furiosa of the Salgueiro School in Rio de Janeiro I mention below!
In the meantime, you can check the program and have a look at the pictures to give you a little idea. I even have my family checking out live on streaming TV or Facebook.

But what I can tell you is that this island is really beautiful. It has buildings looking like Amsterdam but with colours and good weather!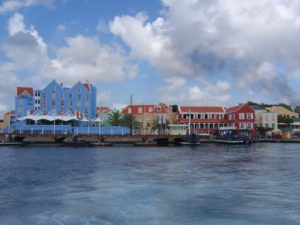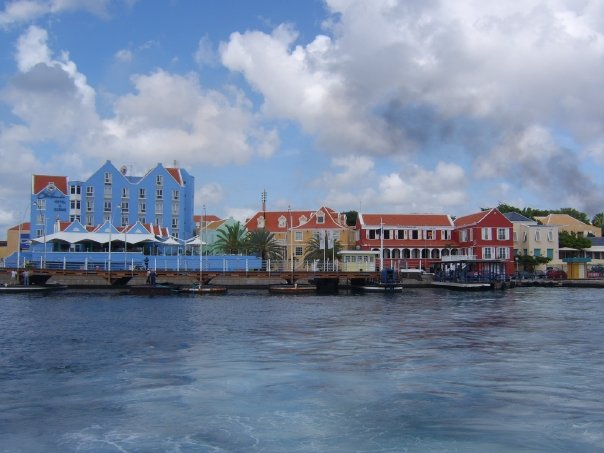 Indeed, although many people think it is linked to Brazil somehow, it's not! It is an ex-Dutch colony, that's why the buildings look like that!

The beaches outside the main city on the west coast are breathtaking! Just make sure you rent a car as otherwise, it will be nearly impossible to enjoy the true gems of the island. Also, make sure to check a day trip to Klein Curacao. it's an uninhabited paradise island with white sandy beaches!

And check out the beautiful caves and flamingoes reserves as well on the way.

Curacao is a small island but there is so much to see! Just make sure you spend enough time. I would say a minimum of 10 days, especially if you spend time celebrating the carnival!
Carnaval of Rio de Janeiro
I had the chance to visit Rio for 5 days on my trip to Brazil last year and we spent an evening in one of the schools competing for the carnival.

So we had a little sneak peek of what it could be like.  And I am pretty sure that this is one of the best carnivals in the world!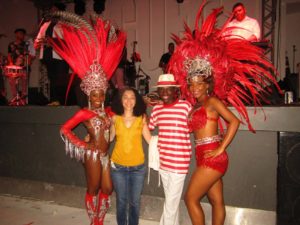 If you cannot travel that far, check your own country. Many organize beautiful and fun carnivals.

In France, there are many amazing things going on, from the north like Dunkerque, to the south like Monte Carlo!

Also in Barcelona where I live, we have Carnaval taking place in various barrios. The one in the nearby town of Sitges is also very famous.

Lots of countries and their cities or towns have their own traditions in regards to the carnival. So if you want to party, or simply enjoy parades, nice decorations, a good atmosphere and beautiful costumes, take a look at what's going on and go mingle with the crowd!

Have you been to a nice carnival recently? Please share in the comments below!
Tags:
Brazil
,
carnival
,
Curacao
,
Gran Canaria
,
Italy
,
Rio de Janeiro
,
Venice