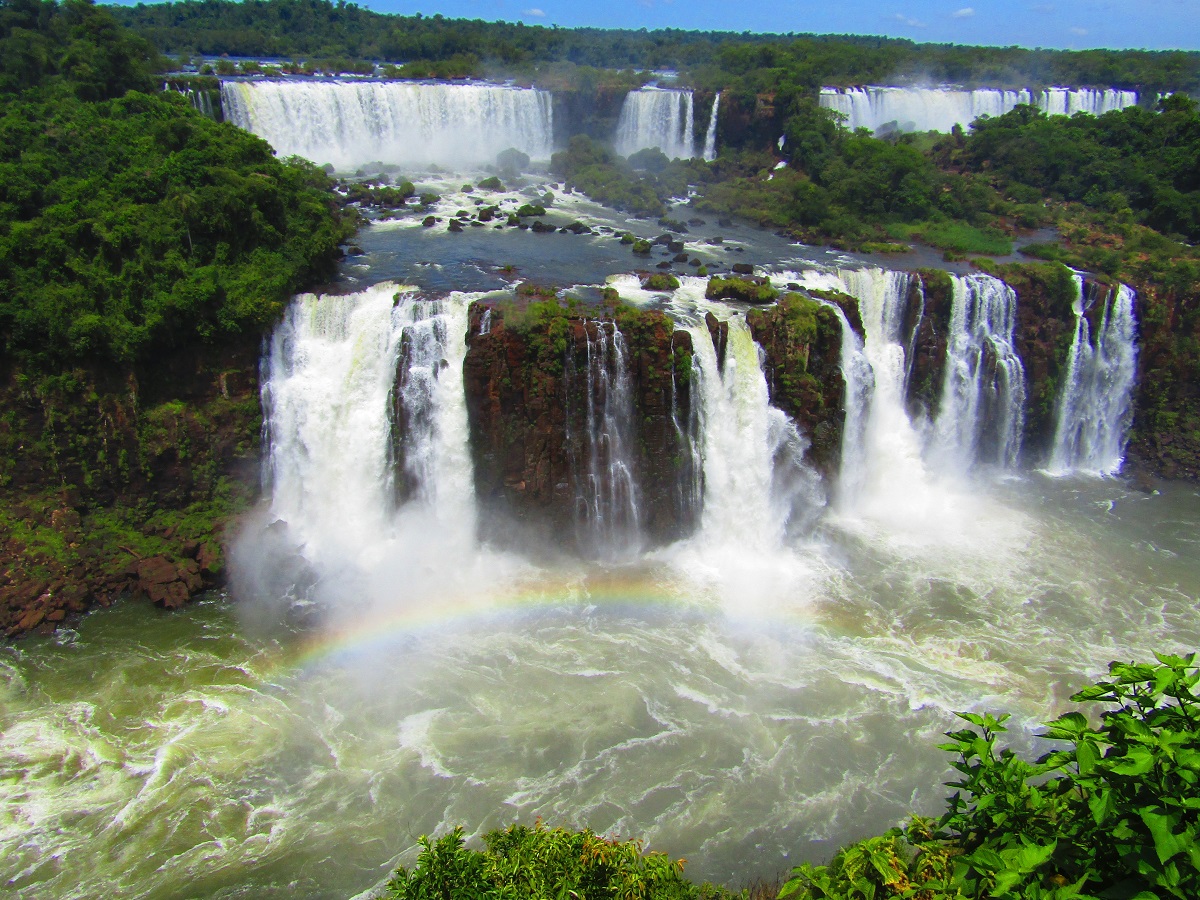 Iguazu: all you need to know to enjoy a slow and accessible trip
I had a dream, and as quite often, it was related to nature travel: go to Iguazu. I didn't even know if it was one of the 7 wonders of the world, but to me, it certainly was!
Ideally, I also wanted it to be an eco-friendly and accessible trip!
I didn't know what to expect. All I knew was that it was the largest waterfall in the world.
I even checked how many waterfalls you can find in Iguazu falls natural park, and apparently there are about 250!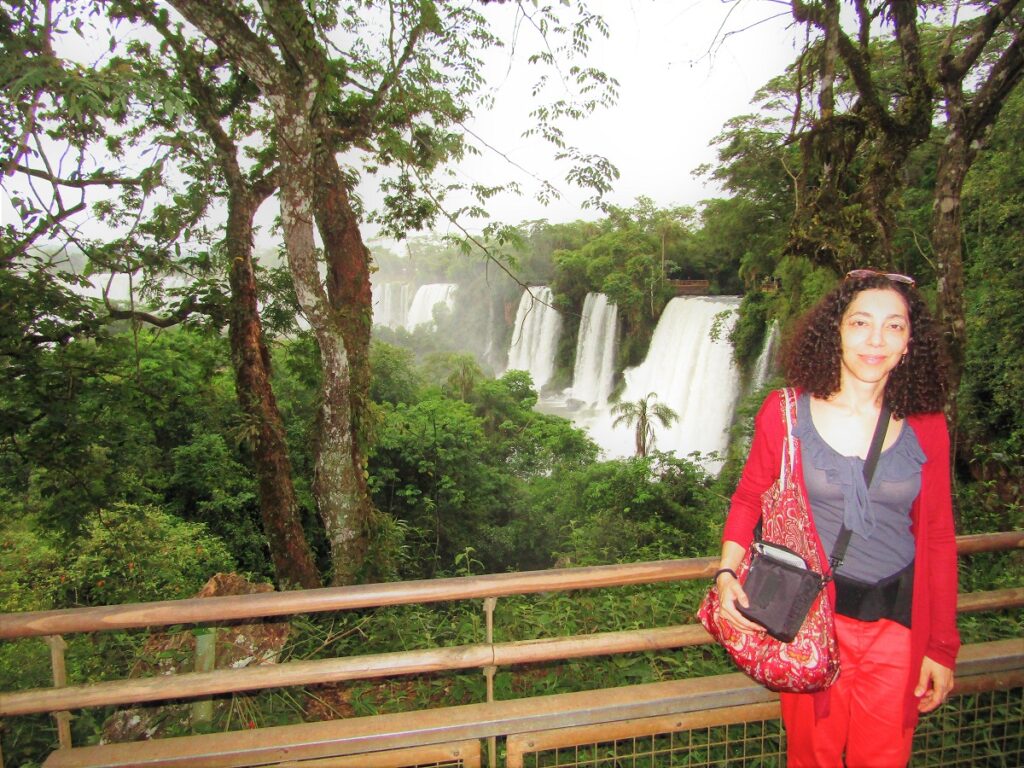 That's why Iguazu is famous worldwide. And I was a bit concerned that it would be a victim of its success. So many places have lost their soul when becoming popular with tourists.
I had this bad experience in Madagascar with what used to be my favourite beach in the world, Ifaty. Same thing happened with what used to be my favourite cliffs of the world, the Cliffs of Moher in Ireland… 
Tourism hurts those places and they lose their original soul.

I've been talking about it in my article about responsible travel, but I don't think we should stop travelling as a result. We just need to be more conscious about our choices all along the way.

I don't know how Iguazu was 20 years ago. But I had to check it out for myself.
This site was always at the back of my mind. And even if it had become very popular over the years, I had to go. And I'm glad I did.

Iguazu, the slow way

I had about 3 weeks to spend in Brazil, and I had to make a hard decision.
The country is huge, and obviously has many places worth visiting.
I even met someone whose father lives in Florianopolis, and I would have had everything taken care of, but I just wanted to take my time. So I ruled out some destinations in order to spend more quality time in the ones I chose to visit. So in the end, we chose Salvador de Bahia – Morro de Sao Paolo, Rio de Janeiro and Foz de Iguazu.

This is always such a complicated decision. Because I don't know if I will have the opportunity in this lifetime to go twice to such a wonderful place. But I also know from experience that travel in slow motion makes the experience deeper and more meaningful.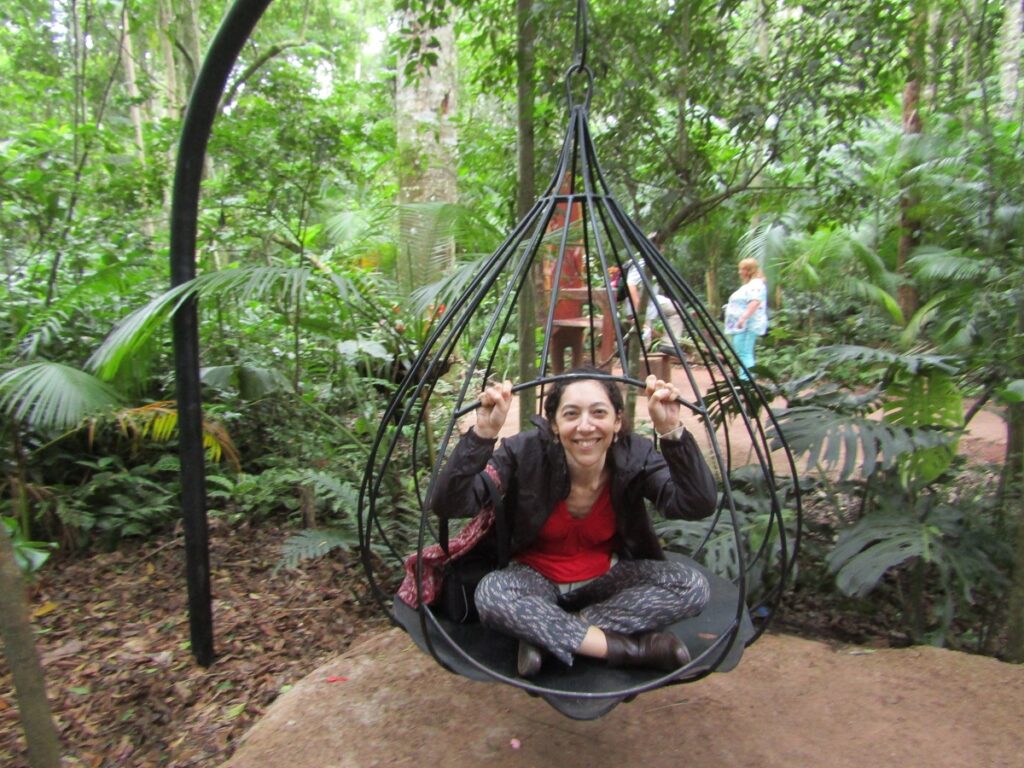 So, how many days do you need to visit Iguazu Falls?
When I checked the rough guide I bought or checked with friends who already visited, I was told that 2 full days were enough. So I made 4 days (3 full days) and 3 nights to make sure I'll have plenty of time to take it easy… That way I could fully enjoy the experience and not only see the waterfalls, but also other parts of the region that were really worth it.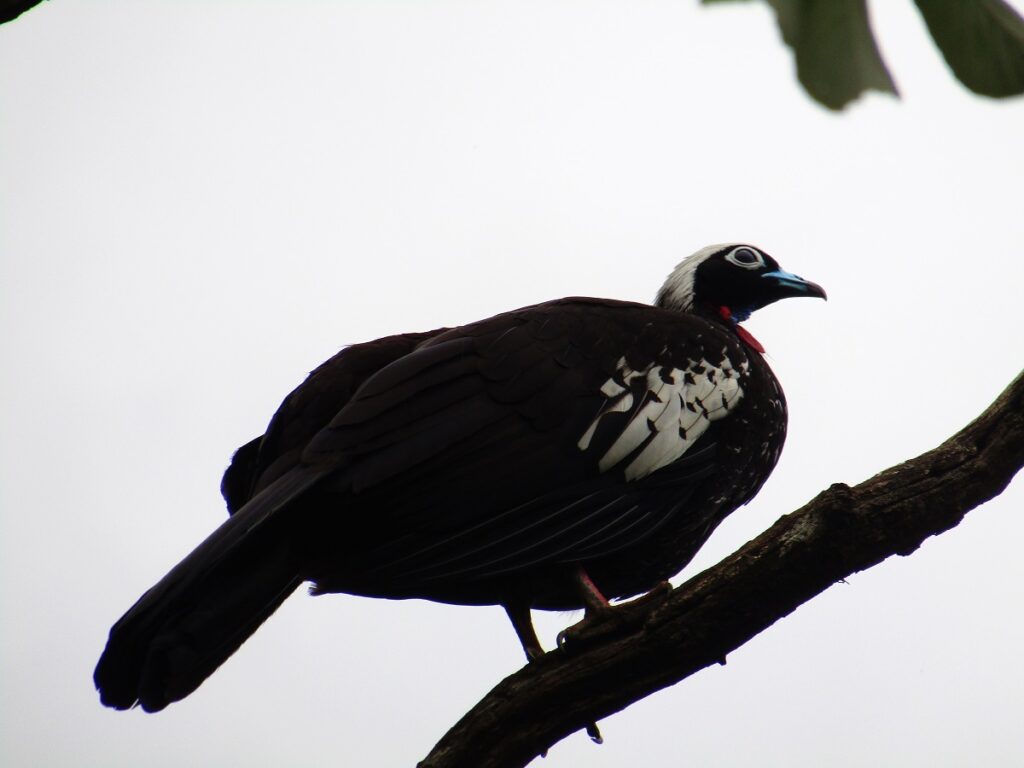 Iguazu National Park

Iguazu Location
The Iguazu region is shared between Brazil, Argentina and Panama. The waterfalls can be seen on the Brazilian and Argentinian sides.

Iguazu Falls, Foz de Iguazu, Brazil
Many people will tell you that the Brazilian side is less attractive than the Argentinian side.
Don't let them influence you.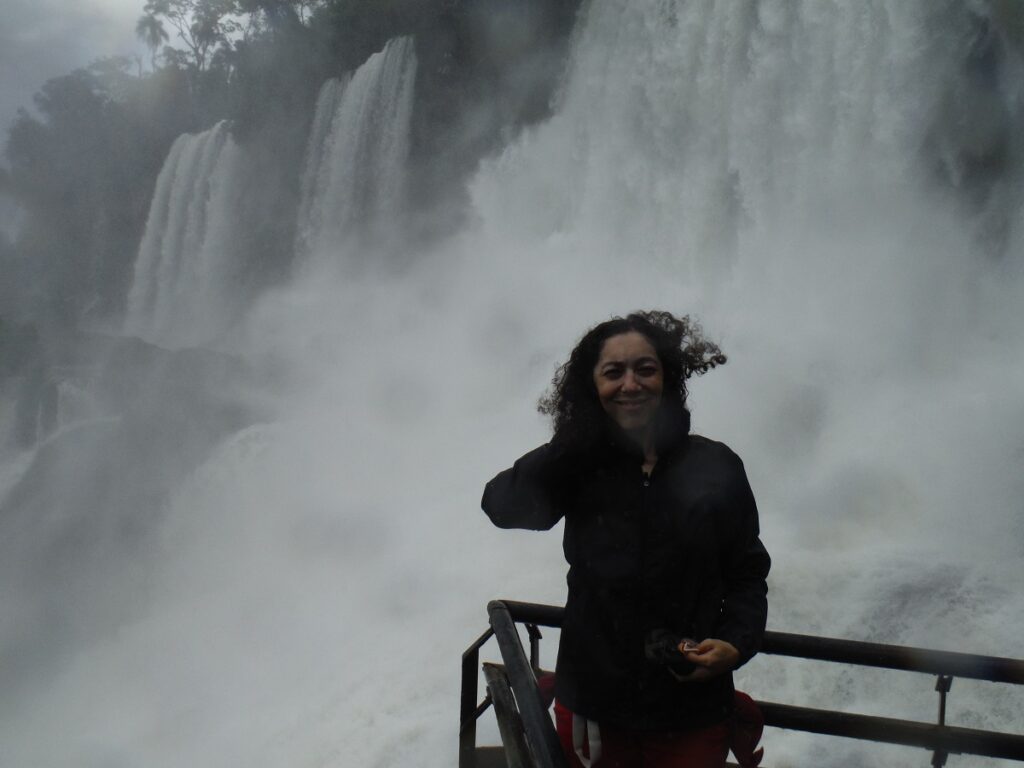 Anyway, when you learn to travel slow and in a responsible way, you don't actually need to ask which side of Iguazu Falls is better. You just take the time to explore both!

Obviously they are very different, but in my opinion, both sides are worth the trip!
So we spent half a day in Brazil and the next full day in Argentina.

The Brazilian side is so spectacular in terms of views! You have a better overview of the waterfalls because it's smaller I guess.

There is a trail to follow and it's true it can be crowded, but I enjoyed every minute of it! And I wouldn't want to have missed it!
There are a few steps but it's easily accessible.
And if you can't climb steps, the last stop has an elevator. So you can just skip the rest and go directly there.

We asked our hotel to organize it for us, and we got a driver for the time we visited the place.
Ways to relax along the way
There are also a few stops where you can sit down to have a drink and relax.
I enjoyed drinking coconut water, one of the few drinks my FODMAP diet allows me to. It's also a great way to replenish your body with all the necessary minerals when it's so hot!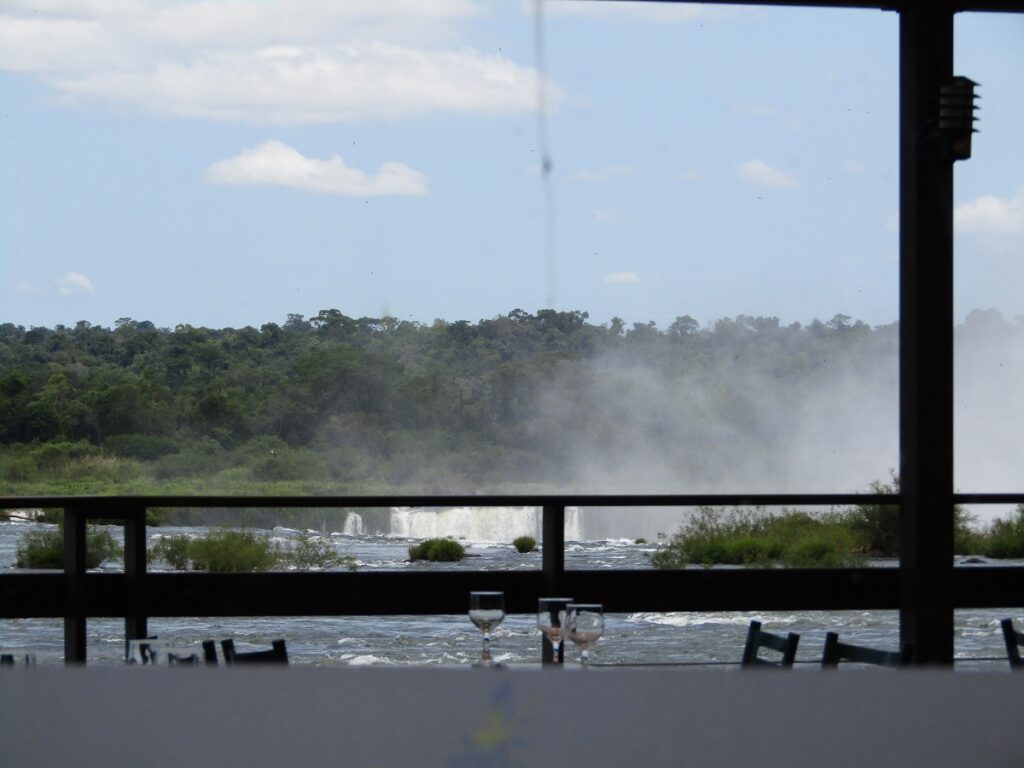 We went there in December, and the weather in Iguazu is wet and hot during this season! So hydrating was more important than ever!

We also loved stopping to have lunch at the Porto Canoas restaurant, which is situated right by the bank of the river and with a view over the Argentinian side of the Iguazu Devil's Throat or Garganta do Diabo.
More ways to discover Iguazu's nature

We also did an excursion called "ecological safari" with the Macuco Eco-adventure before going back to the hotel. It was actually nice to get off the beaten track and experience nature in an area that wasn't crowded at all.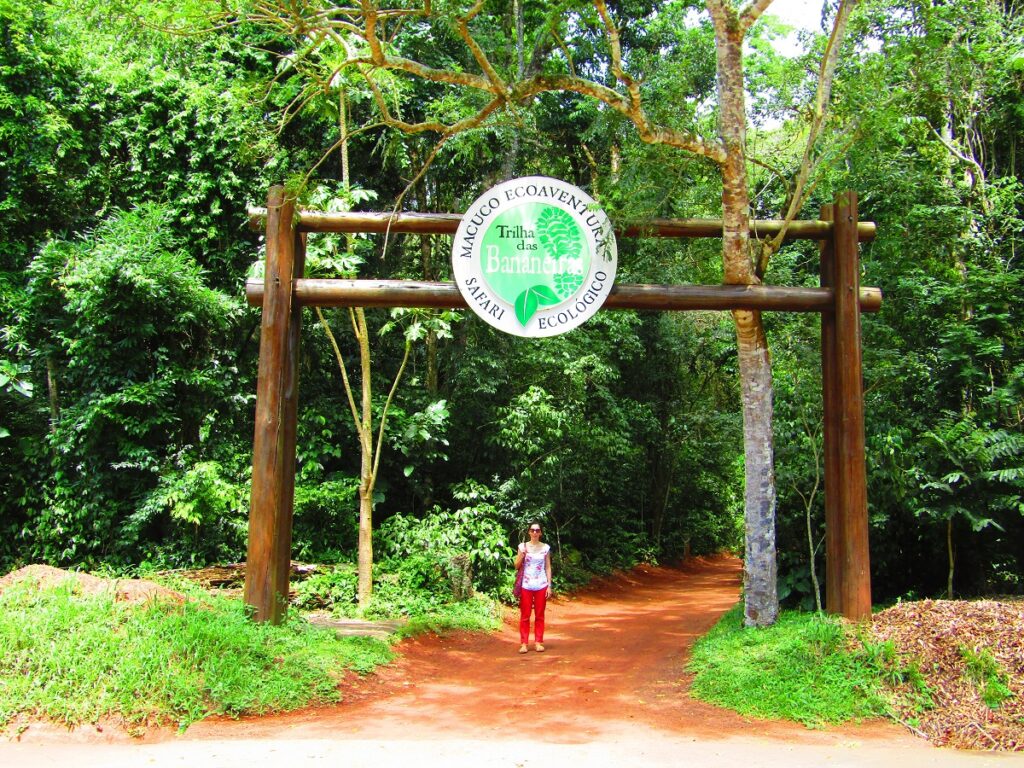 To summarize, what I loved the most about the Brazilian side of the natural park were the excellent views over the Iguazu Falls.
You can see really well the splendour of the falls from that side!

Iguazu Falls, Puerto Iguazu, Argentina
For that side, you need to be prepared physically because it's huge!
But don't feel bad if, like me, you have difficulty walking. The great thing on that side is that you can ask for a wheelchair which is made especially for their track.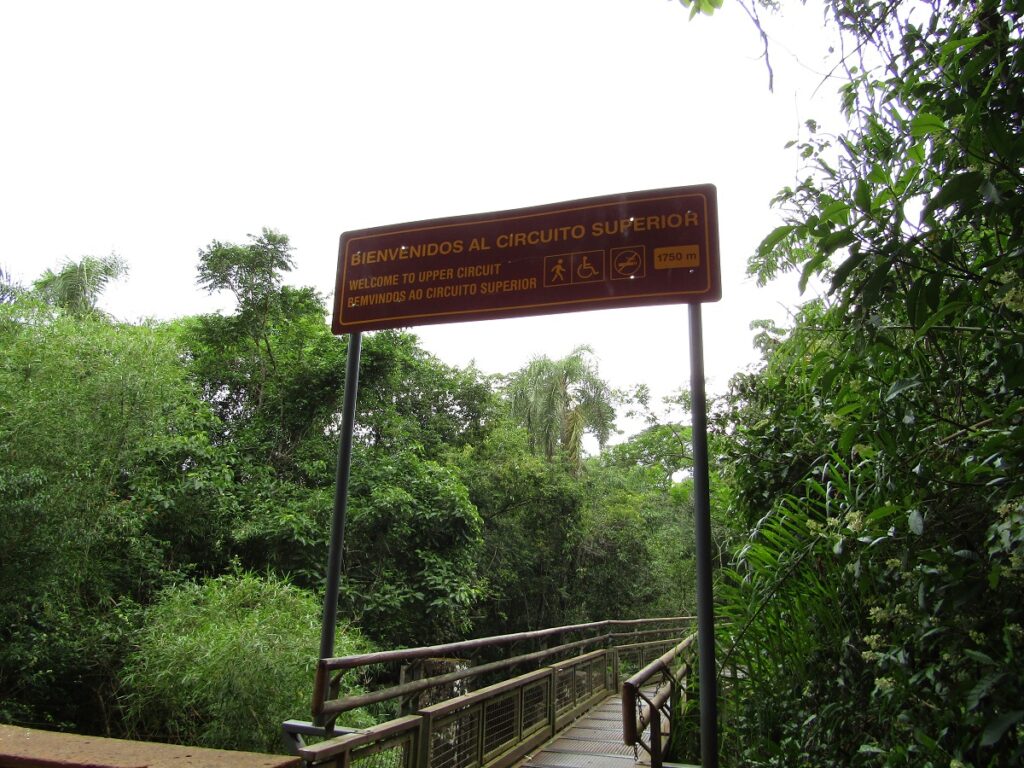 I would have never been able to visit it otherwise, as I can hardly walk 30 minutes.
But thanks to their wheelchair, I was able to do both itineraries, both the superior and inferior and spend basically the whole day walking and sitting on my chair when too tired.
I think that was one of the best excursions I have ever made because I didn't have to spend the day in pain thanks to their chair!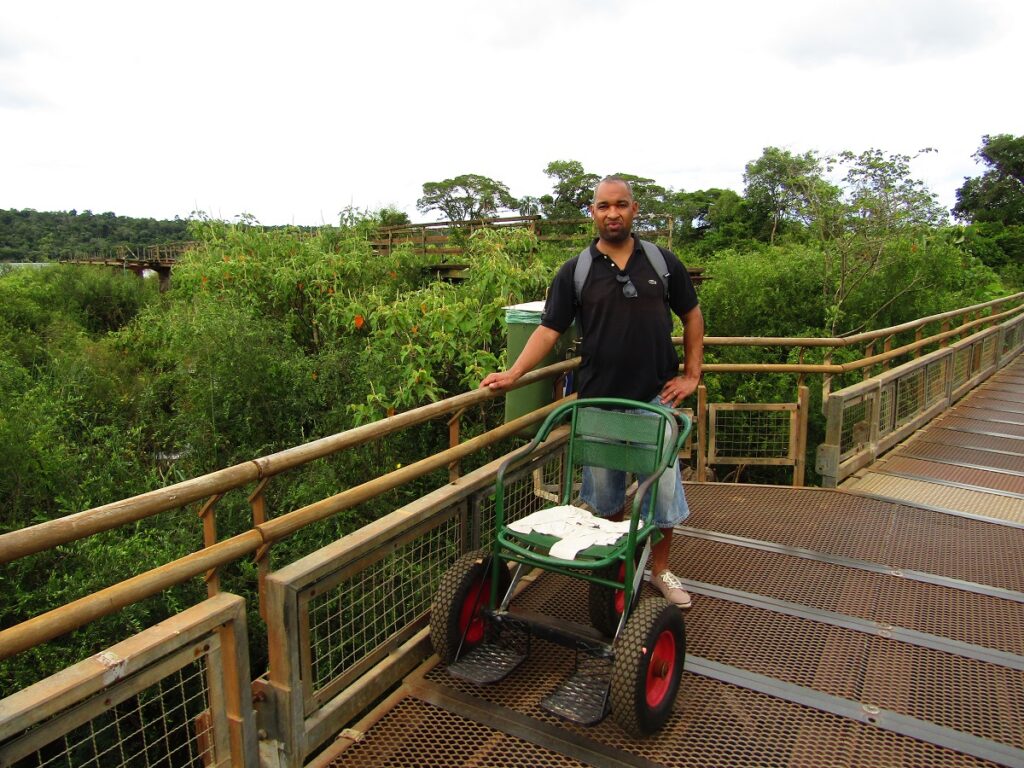 To access the falls, you have to take a small train which makes the adventure feel more authentic. I loved the feeling of crossing the natural park with the train to be able to reach the falls.

Superior route
Again, I can not tell you if one is better than the other. Both are worth it! If you enjoy slow travel as we do, you'll simply want to take your time!
There are about a dozen falls to see along the way: Salto Dos Hermanas, Salto Chico, Salto Eva, Salto Adan, and Salto Sant Martin to name a few.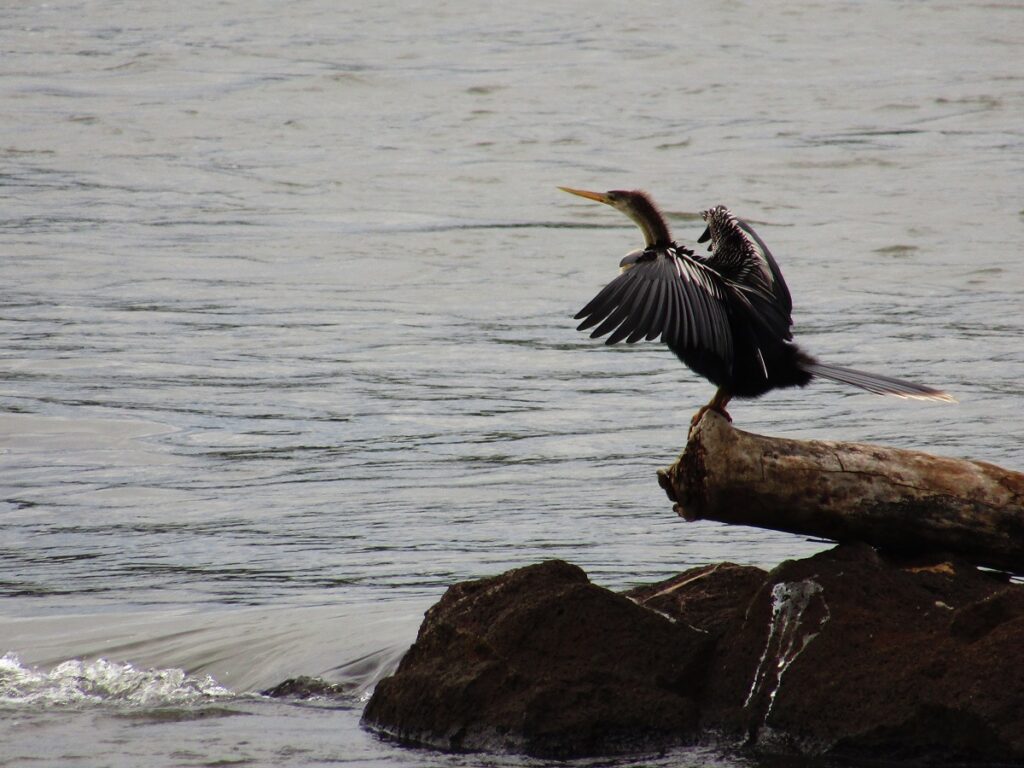 Inferior route
That's when I think I connected the most with nature. It has spectacular views over the lower side of the falls. And there are stairs but we were able to use the chair all along the way.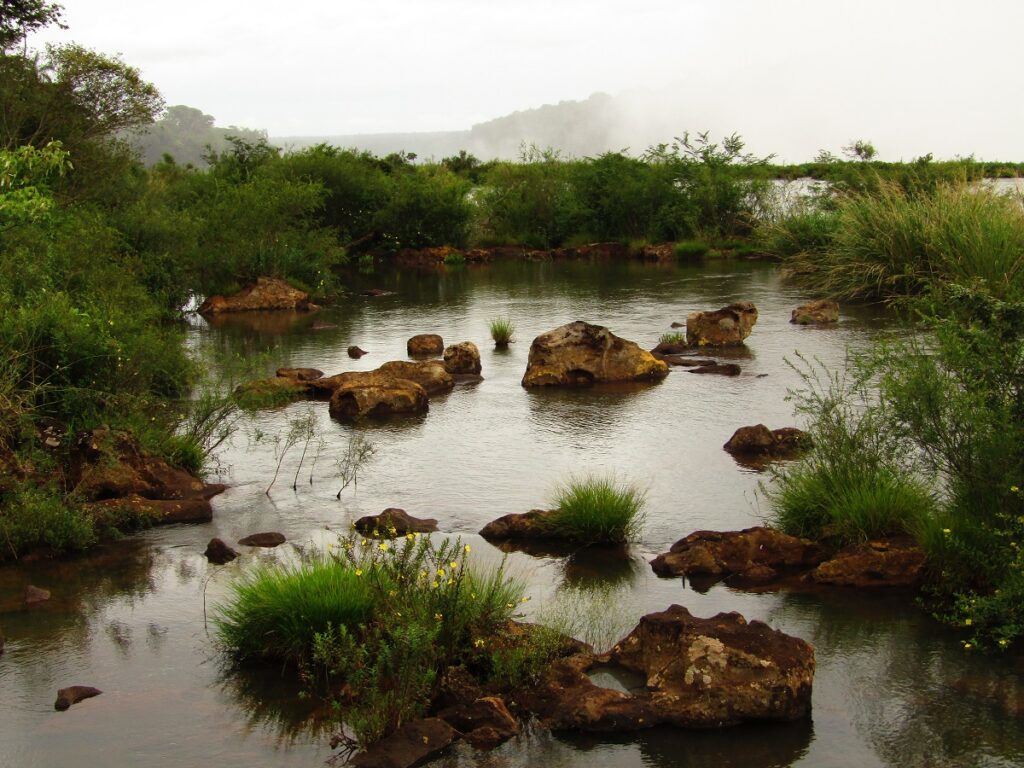 It's also through this route that you will be able to reach the Devil's Throat. The experience from Argentina is very different. Here you'll cross a very quiet area of the river, with lots of beautiful animals and birds to see along the way. And then you'll reach it from above, so the view has nothing to do with the Brazilian side.

But in both cases, take a raincoat, or expect to get wet!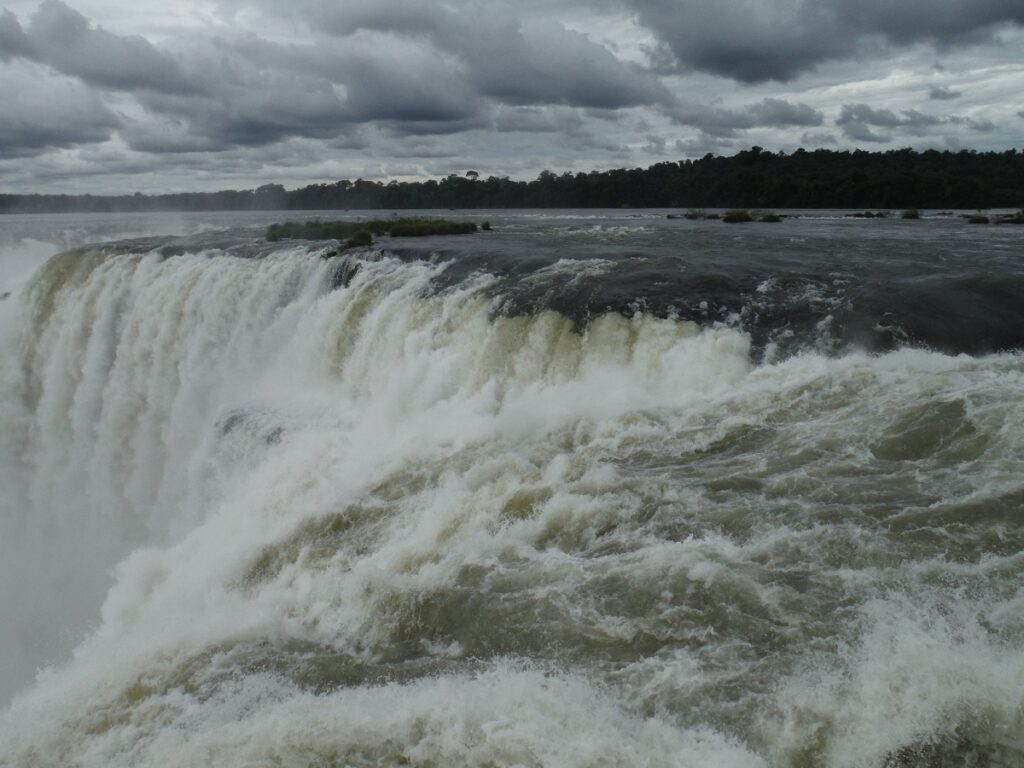 Parque das Aves : Iguazu Bird Park
I was pleasantly surprised by this park. Their goal is to help save endangered species (and not only birds, plants as well!) by taking care of them when they are unwell. Once they are better, they reintroduce them back into the wild.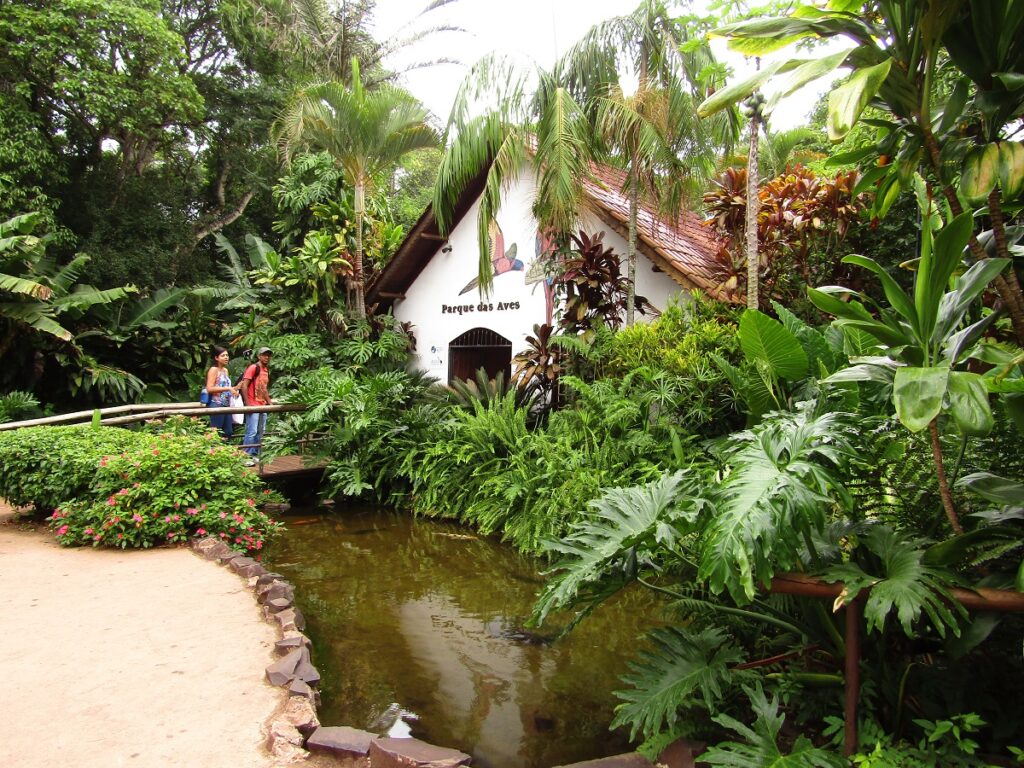 They explain very well on their website what is the huge problem they are facing in the region and why their work is so important. So if you care for nature, you should definitely support them by paying them a visit! Check out the website for more details.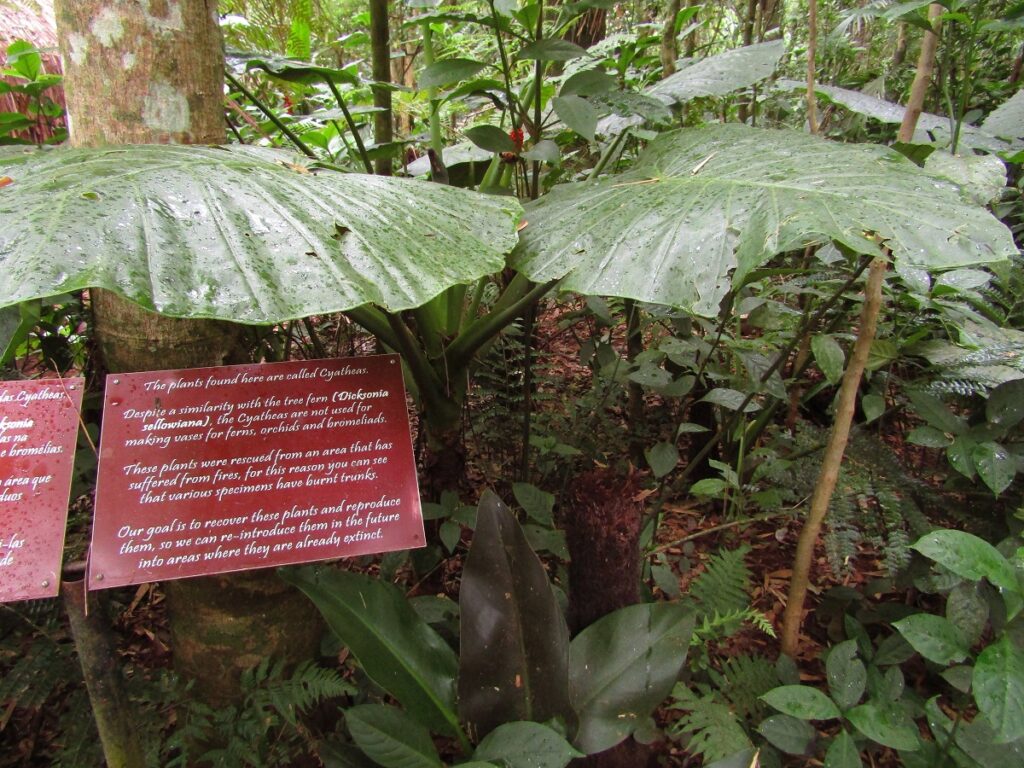 It's also a great way to educate people about the variety of species you can find in the region. And they don't only talk about birds, even if they're called the Birds Park, there are also reptiles and obviously amazing plants, trees, and butterflies!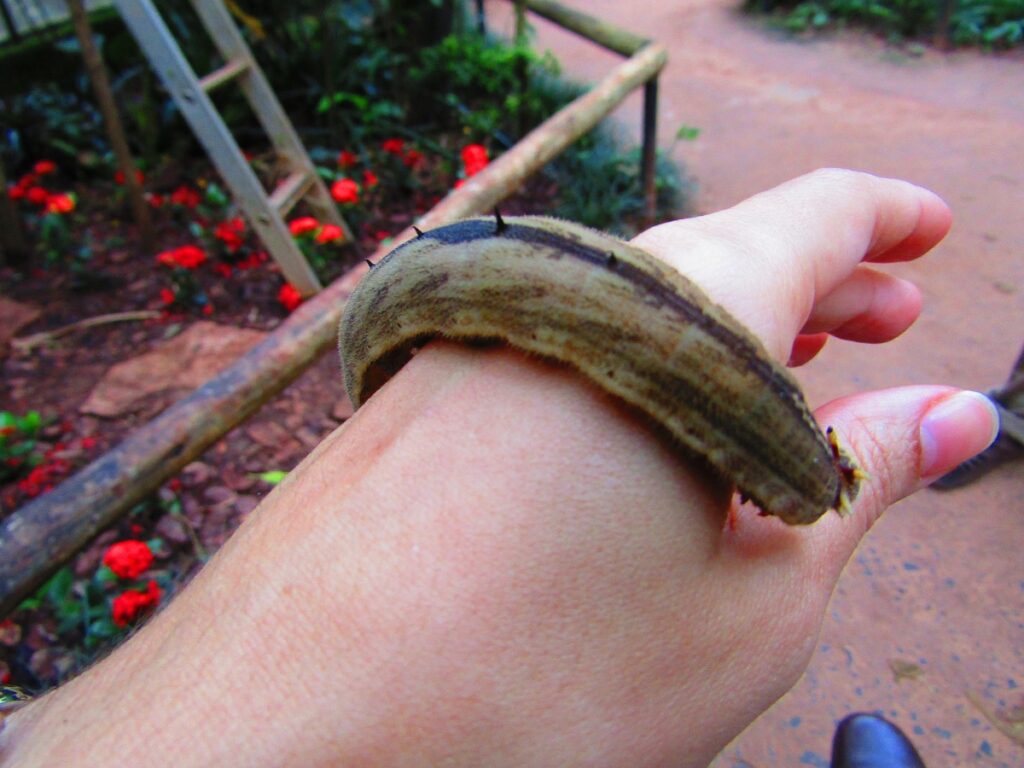 Best of all for me, they also lent me a wheelchair to be able to enjoy my visit without stressing over the pain in my feet! Wonderful experience!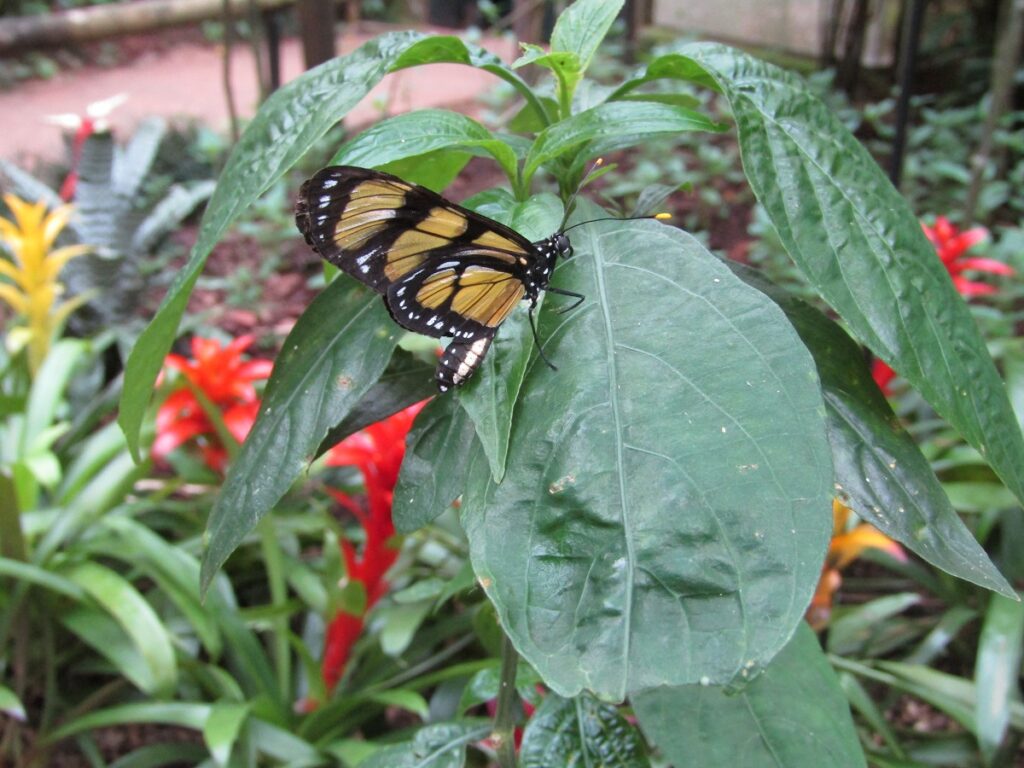 Itaipu Binacional
Force of nature allows the region to have created Itaipu Binacional, the largest hydroelectric plant in the world! It was built in the 1970s. And it's open to the public to explain their history and how they provide this renewable energy for many people in the region. It covers over 10% of Brazilian energy needs and almost 90% of Paraguay's.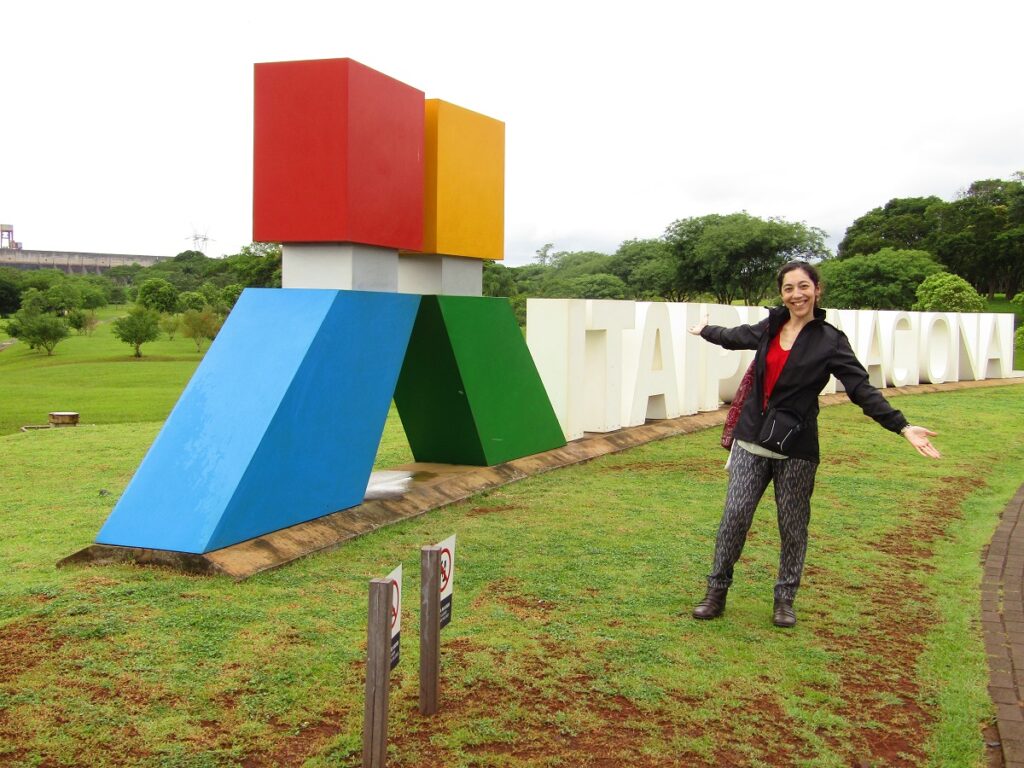 Itaipu is also open to tourism, and when you are so interested in sustainability, it's hard to bypass this wonder of engineering offered by nature!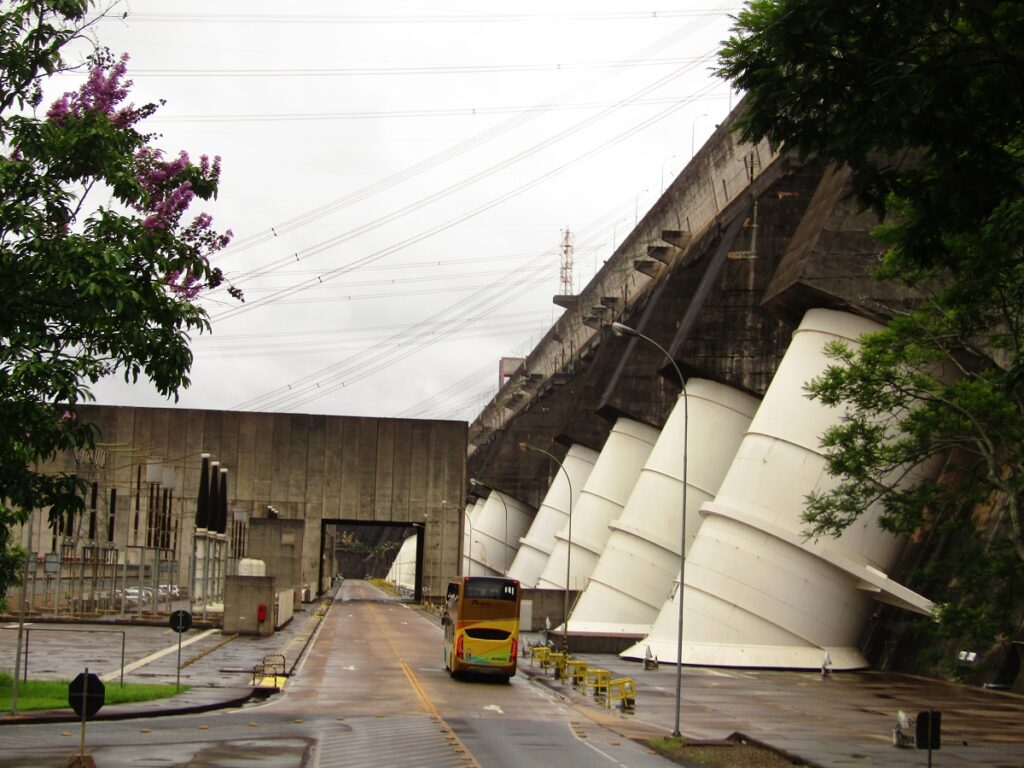 We have done the panoramic tour by bus, but there are other options, so have a look at their website to plan your visit!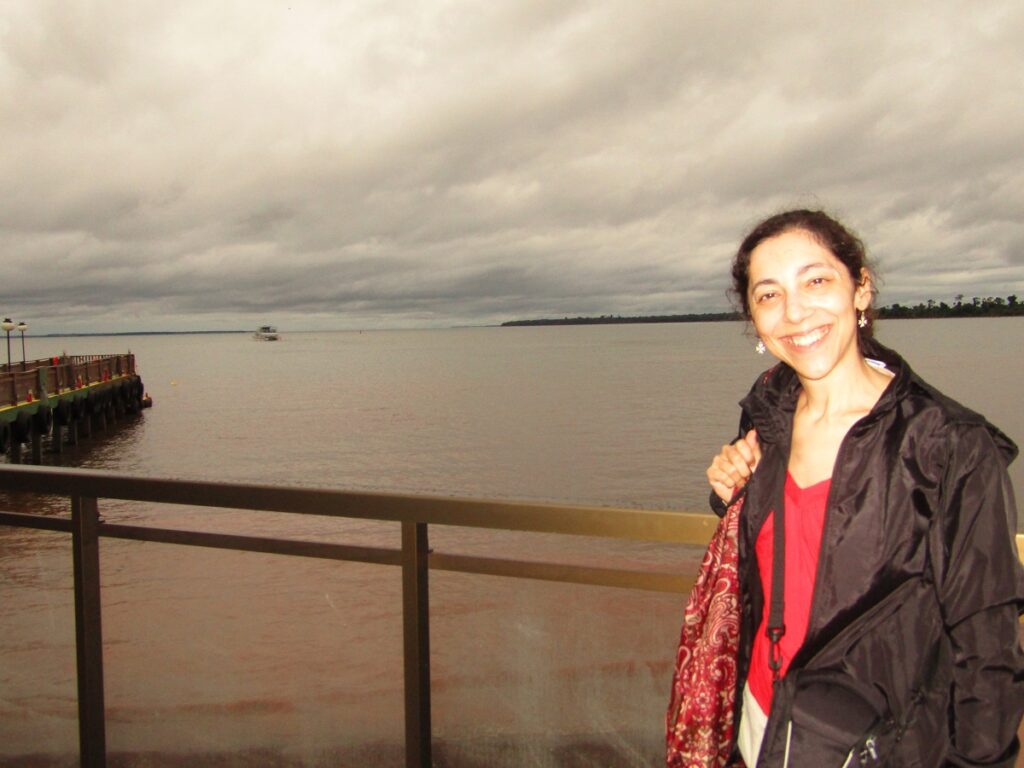 Iguazu wildlife
The Birds park will give you an overview of the fauna and the flora, but you can also see the animals in the wild when you are in the natural park of Iguazu.
There are over 2000 vegetal species like bromelias, orchids and various types of trees. And there are about 450 varieties of birds in the forest.
Finally, you can find over 80 species of mammals including felines like jaguars or pumas. I also got to see some reptiles in the park itself, which I am not a big fan of, but it remained quiet at the entrance of the park and couldn't be bothered with us.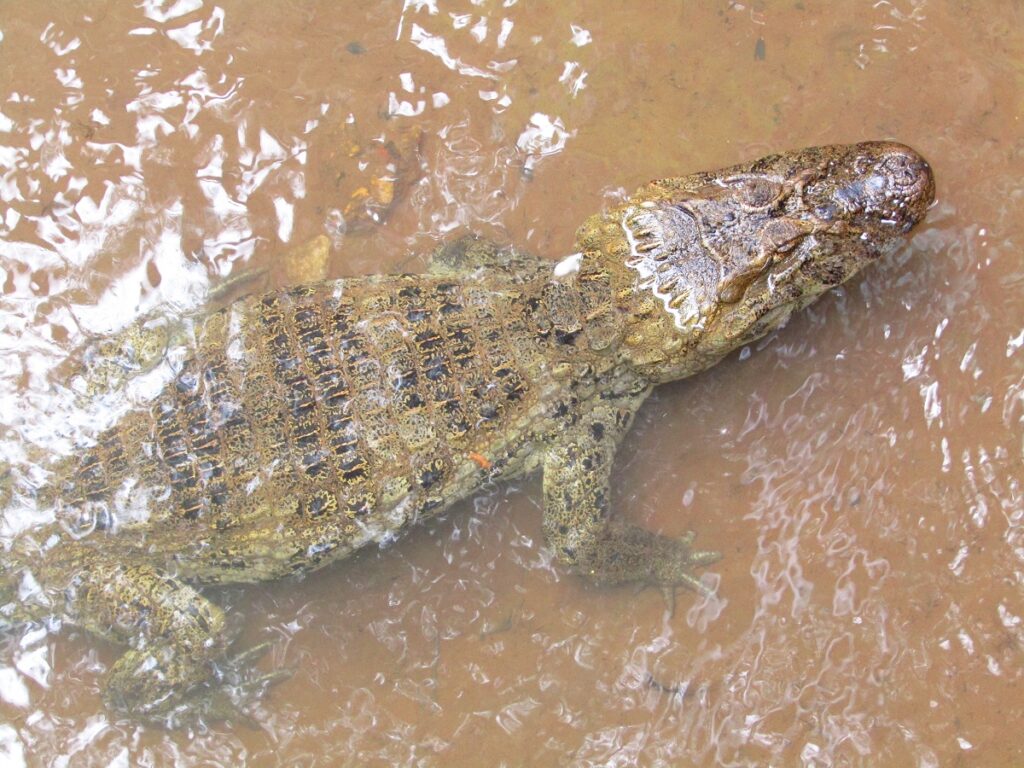 Another one I found very funny while waiting for the train to go to the Argentinian Iguazu falls was the coati. Obviously, it was very happy to be there, as people were eating at tables and even if they didn't feed them directly (we should never do that), they sometimes accidentally dropped some things and the coati would inevitably pick it up…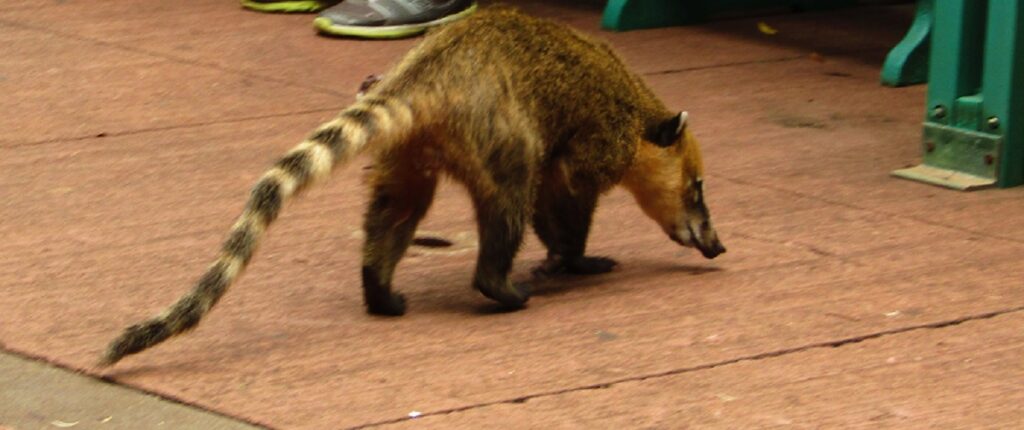 The best time to observe wild animals is very early in the morning or at dusk. That's when you have most chances to see toucans, hummingbirds and parrots.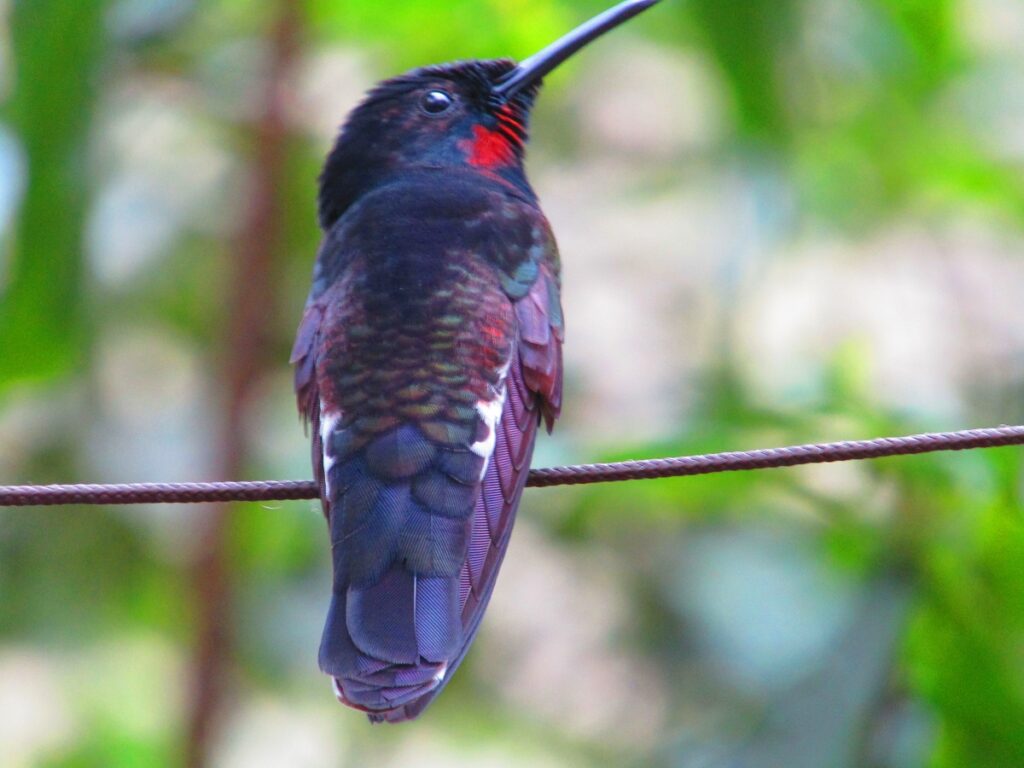 Eco-friendly Iguazu
When you want to be an eco-friendly traveller, you need to do it the same way as you do at home.
It's a no brainer:
Use recycled bottles everywhere you go
Try to use public transport
Eat local and in season
Avoid generating food waste
Recycle
Take short showers and mind your water consumption
Don't feed wild animals
Just to name a few… It's really the same as when you are at home.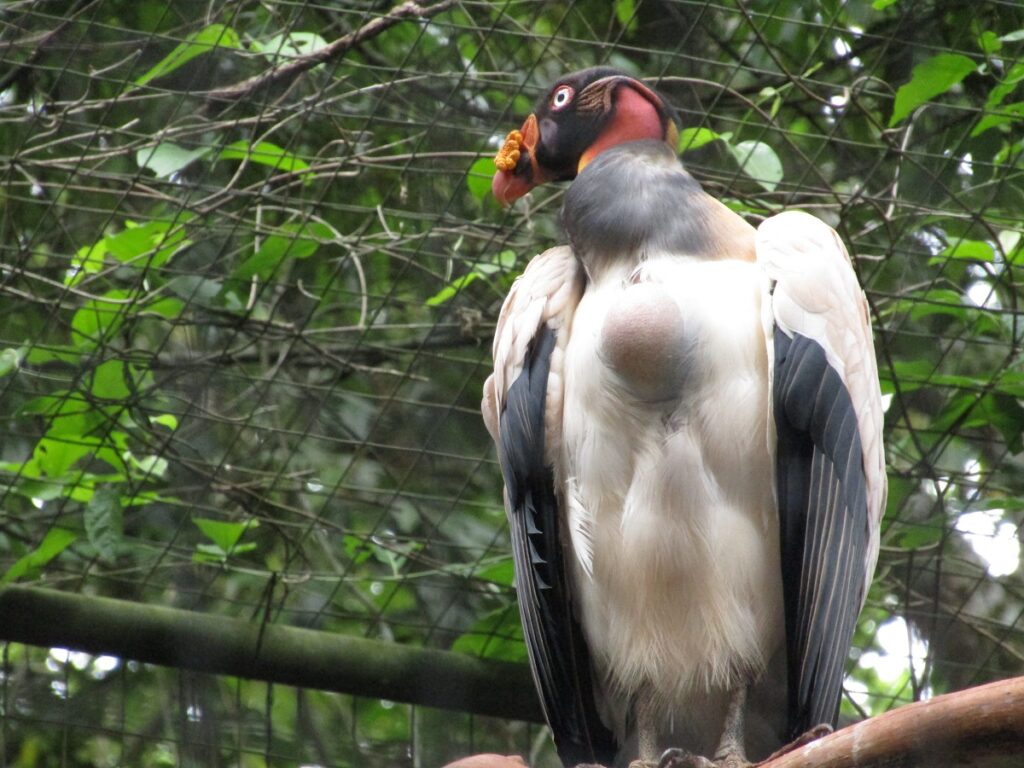 The only difference will be related to your activity as a traveller. Meaning choosing the right excursions, the right accommodation and the right restaurants.
That's why it was important to me to visit the Birds Park for instance. Because I know their goal is to protect the environment of Iguazu park.

When it comes to accommodation, try to find places that respect the natural environment.

I was shocked to find a hotel just right by the Iguazu falls… (I won't name it, because I don't want to give it more power than it already has).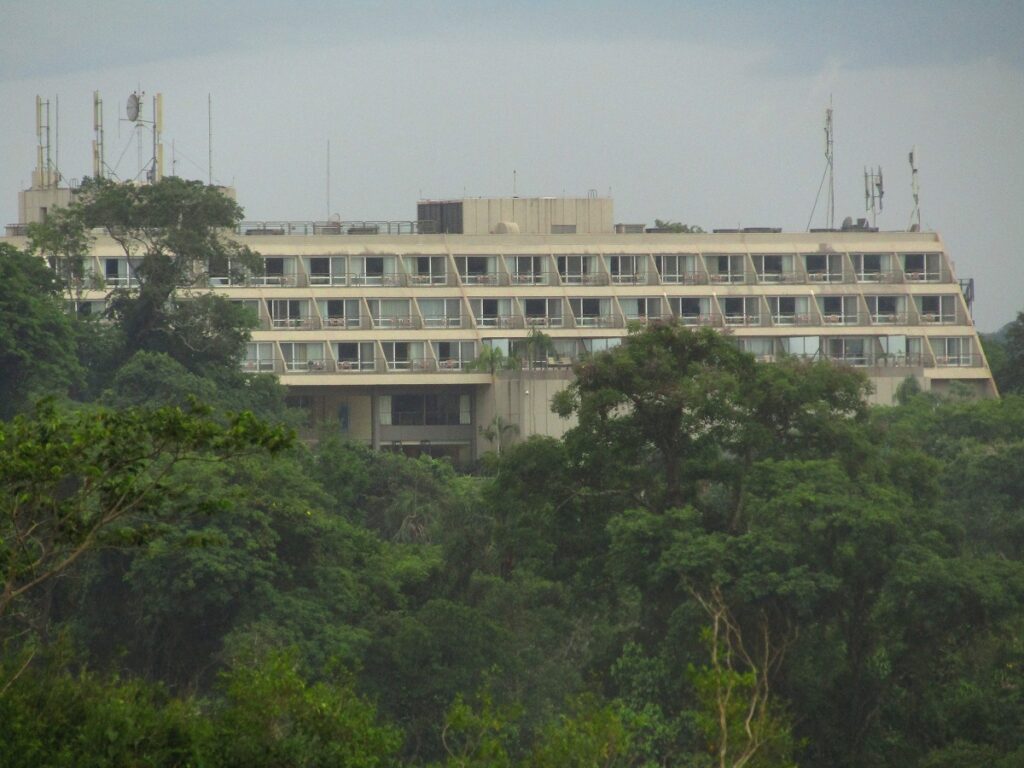 Every time I have travelled, I saw this brand in the best locations, ruining the site!
They do not blend with nature at all, as they do not use good materials for the construction of their hotels, and they always damage the view. It's really a pity because their building makes the place look ugly.
So even if you don't know where to go, try to avoid those kinds of places. They don't respect nature by imposing themselves in such a fragile environment.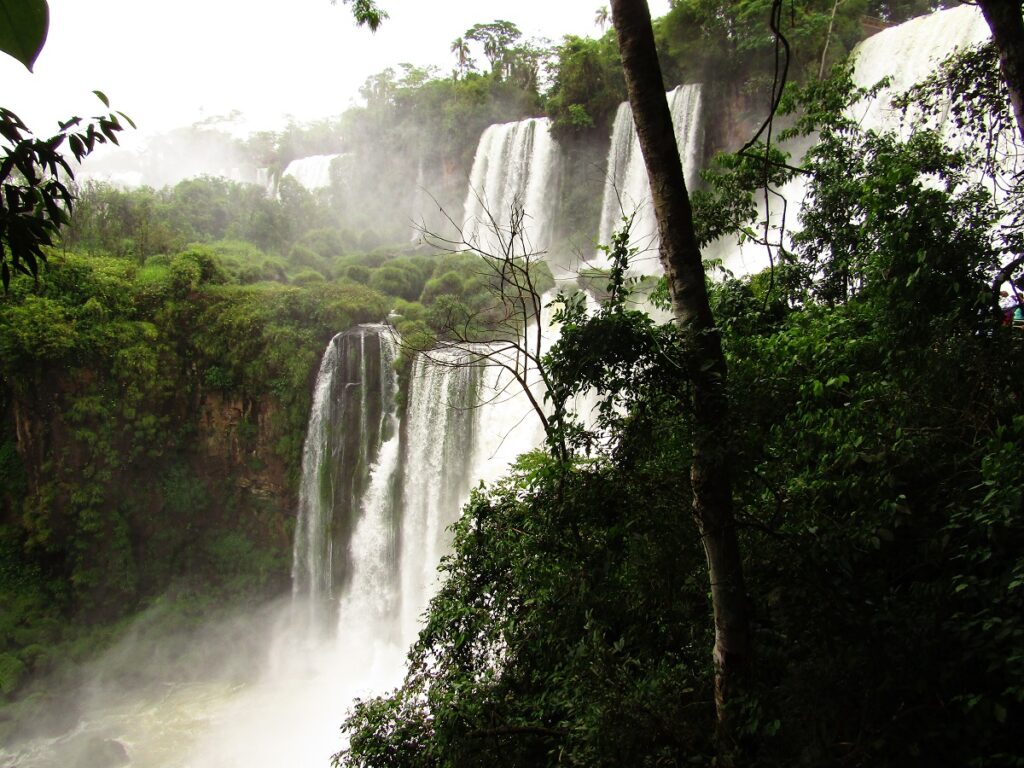 As of today, I can not recommend a hotel because I haven't been to any ecological hotel.
And at the time I didn't know how to search for such a place.
Now we have tools, so I would recommend connecting to websites that specialize in green lodging and have a look at the certifications they have and make sure they are reputable ones. Just have a look with an eco-friendly search engine like Ecosia and I am sure you'll find some options! And if you have any good tips about accommodations, restaurants or any other travel services, do not hesitate to list it here.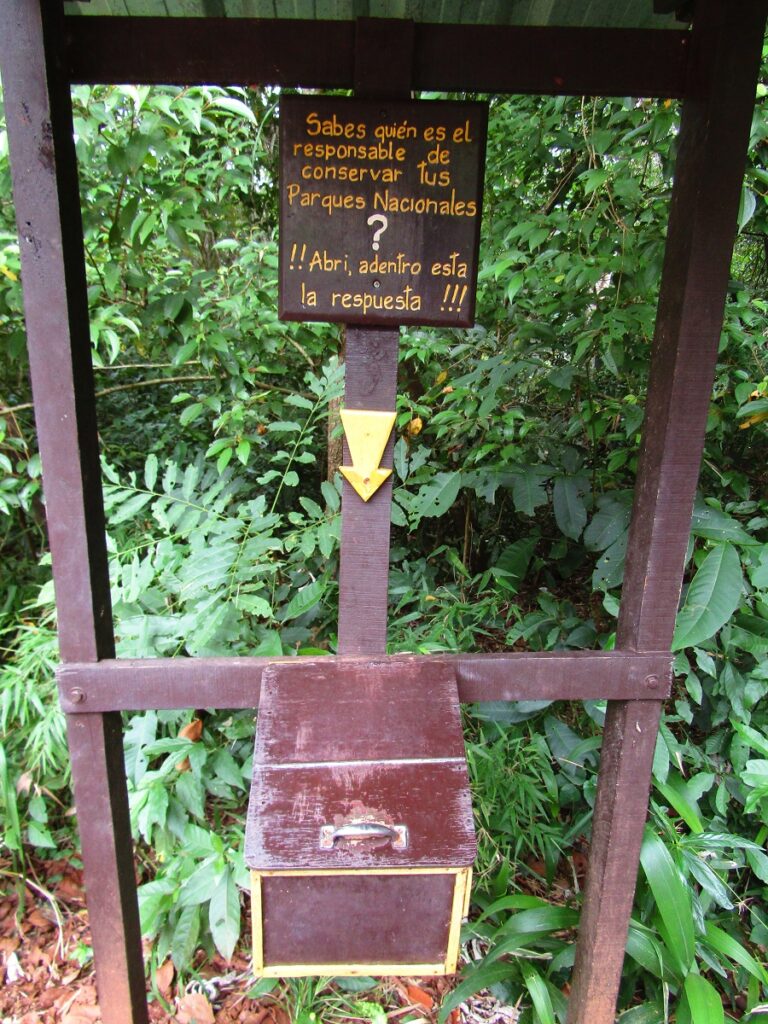 To summarize
Four days in the area were really worth it, as we took our time to enjoy everything at our rhythm, and we have been amazed by nature, both fauna and flora.
I'd love to return there one day.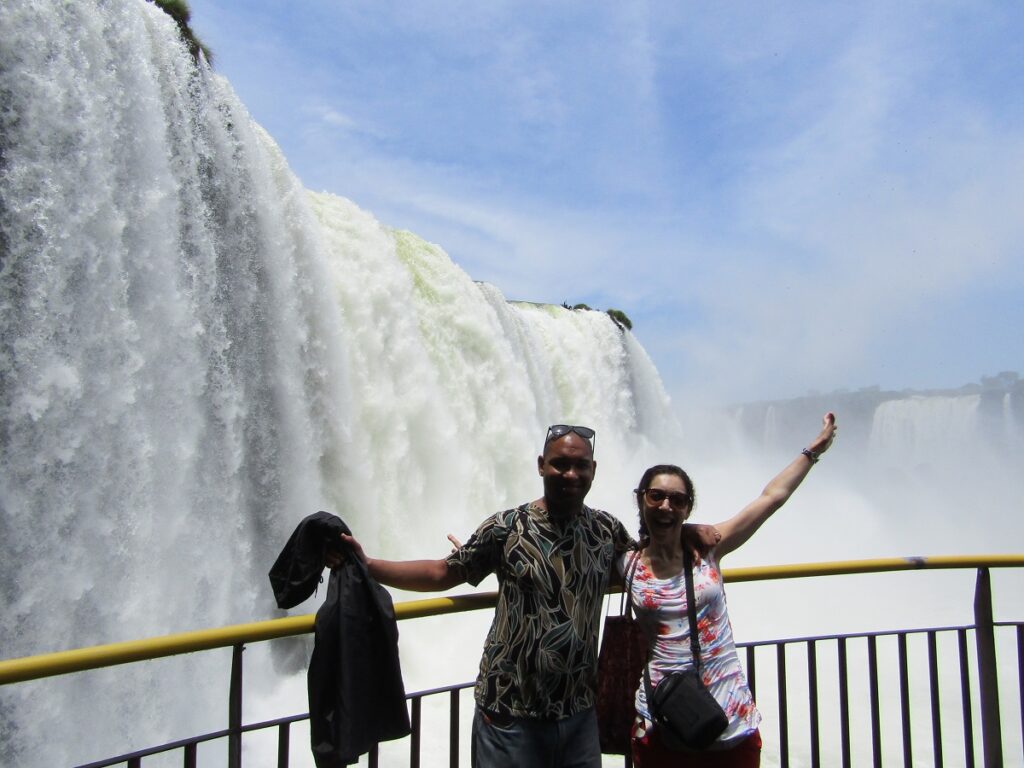 Our trip didn't end there, we also went to Rio de Janeiro and Salvador de Bahia area. I'll tell you more about those regions in future posts!

We hope you enjoyed this article and do not hesitate to add your comments below, we'll be happy to respond or hear from your own experience if you have been there too!

World Travel Able is working on a new project called Planeta Sana, where we are trying to gather the most eco-friendly and/or accessible businesses worldwide. You can send us your recommendation on this page, and we will be happy to share it with our community of like-minded people, who care for human and environmental health! We want to preserve our planet because we know it's the key to a healthy life!

Be part of the movement by following our Instagram page and our Facebook page, that we will keep updating regarding this project!

Note: Obviously, this trip occurred prior to COVID-19, and things have changed. But the reason I wanted to share this post is to allow you to keep positive and to keep thinking you'll reach your dreams and have faith that travel will resume soon! Those places need us. Even if we have to fly over, it's all about balance. We have seen how important travel is to those destinations. All around the world, many people depend on the travel industry to live. They even depend on us to protect the environment. So it's important we discover the world again, and that we know how to travel (and live) in a sustainable way.
You May Also Like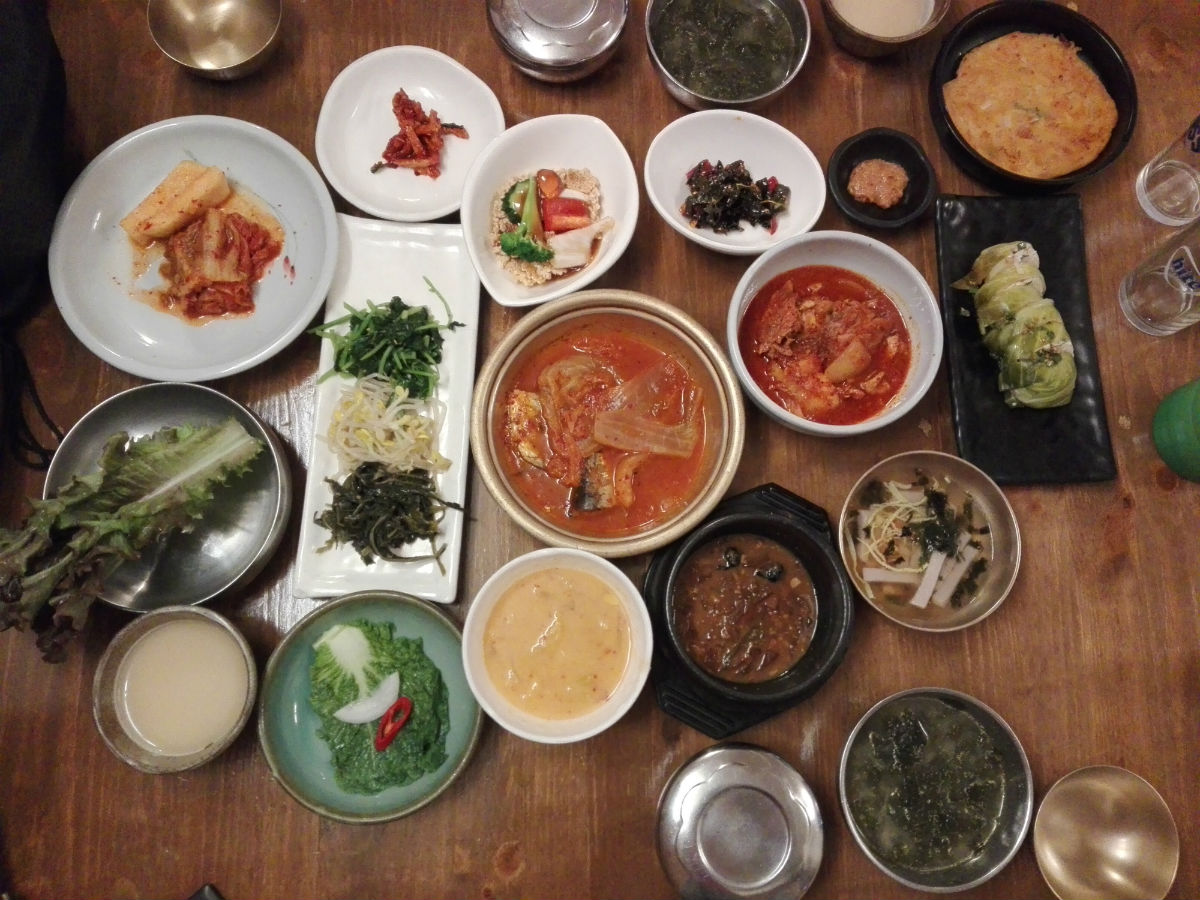 October 2, 2019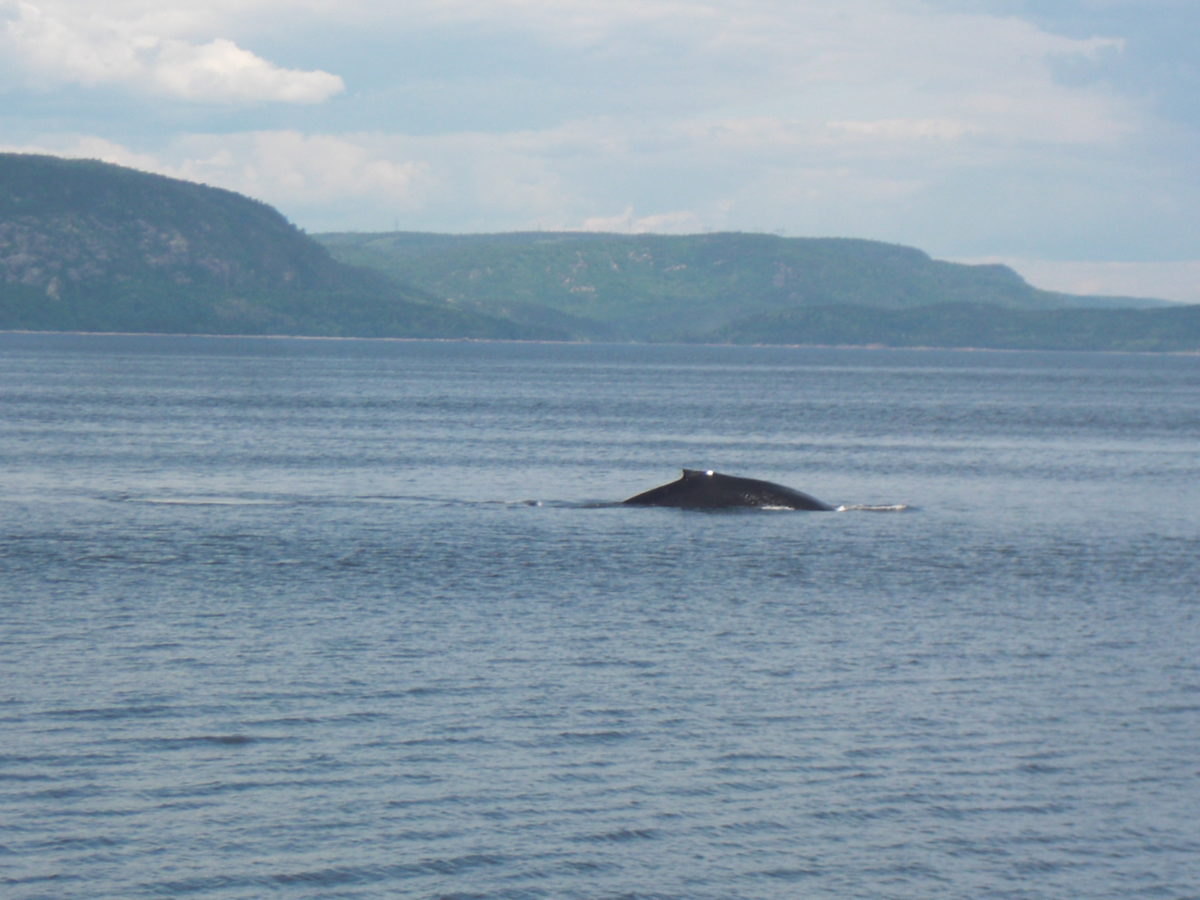 July 22, 2018